The Historical Significance of Granville Island
Granville Island, located in Vancouver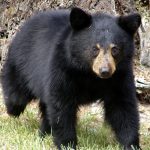 Vancouver Origins & Evolution Located on the western coast of Canada, Vancouver is a vibrant city that beautifully marries natural splendor with urban charm. Its history begins with the indigenous peoples who had inhabited this land for thousands of years before it was explored by Captain George Vancouver in the late 18th-century. Founded in 1886, the city took its name..., British Columbia, holds a rich history that dates back to the late 19th century. Originally an industrial manufacturing area, it underwent a transformation in the 1970s to become the vibrant cultural hub it is today. Exploring Granville Island is like stepping back in time, with its preserved heritage buildings and warehouses showcasing the area's industrial past. The island's historical significance provides a fascinating backdrop to the unique experiences visitors can enjoy.
As you wander through the island, you will stumble upon remnants of its industrial past, such as the iconic Emily Carr University of Art + Design, which was once a factory. The massive, red-brick structure stands proudly, representing the island's transition from an industrial center to an artistic community. Numerous galleries and workshops offer visitors the chance to appreciate and engage with the incredible artworks produced by talented local artists.
Architectural Beauty at Every Corner
Granville Island's architectural beauty is impossible to miss as you explore its various nooks and crannies. The island is home to some stunningly constructed buildings that seamlessly blend the old with the new. One such example is the Granville Island Public Market, housed in a repurposed industrial building. Its unique design combines exposed beams and brick walls with vibrant, modern stalls bursting with colorful produce, freshly baked goods, and unique handicrafts.
Another architectural gem is the Granville Island Hotel, with its charming brick exterior and stunning waterfront location. The hotel offers picturesque views of the marina and downtown Vancouver, making it the perfect place to relax and soak in the island's beauty. With its heritage aesthetics and modern amenities, it embodies the essence of Granville Island's architectural charm.
An Unforgettable Island Experience
Granville Island promises an array of unique experiences that cater to all interests. One of the island's highlights is the Granville Island Theatre District, which houses a variety of theaters and performance spaces. From live plays and improv shows to music concerts and dance performances, there is always something captivating happening on the island's stages.
The island's culinary scene is equally remarkable, with a plethora of restaurants, cafes, and food stalls offering tantalizing cuisines from around the world. Whether you crave fresh seafood, artisanal cheeses, or mouthwatering desserts, Granville Island will leave your taste buds delighted and craving for more.
Granville Island is unquestionably a must-visit destination on any Canadian bucket list. Its historical significance, architectural beauty, and unique experiences make it a gem in Vancouver's crown. As you step onto the island, you will be transported to a world where art, culture, and history seamlessly intertwine. It is a place that promises to captivate your senses and leave an indelible mark on your memories. So, when planning your Canadian adventure, make sure Granville Island is at the top of your list, ready to deliver an unforgettable experience that will stay with you for a lifetime.