Lake Country Origins & Evolution
Nestled the Okanagan Valley of British Columbia, Lake Country is a vibrant district municipality that was established in 1995. Its history is rooted in rich local Indigenous cultures, the fascinating growth of the orchard industry, and the exploratory spirit of the pioneering era. The city's evolution speaks to an amalgamation of four distinct communities including Oyama, Carr's Landing, Okanagan Centre, and Winfield. Each of these communities has contributed significantly to crafting the unique character and homely charm that Lake Country radiates today.
City's Geography & Demography
Lake Country's name truly does speak for itself because the city is surrounded by picturesque bodies of water including Okanagan Lake, Wood Lake and Kalamalka Lake. It spans an area of about 122.19 square kilometres and is located in the middle of two of British Columbia's significant urban areas: Vernon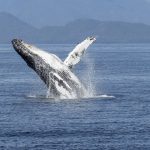 Vernon Origins & Evolution Vernon—a city that brims with heritage and charm, began its journey in 1863 when the first European settlers arrived in the Okanagan Valley. The city, situated in the southern interior of British Columbia, was named after Forbes George Vernon, a former MLA of British Columbia. Vernon grew exponentially with the establishment of a railway in 1891.... to the north and Kelowna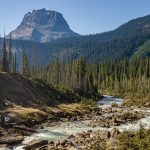 Brief History of Kelowna Situated in the Okanagan Valley, the vibrant and dynamic city of Kelowna has a rich and storied history, which makes it a more intriguing place to visit. The city's name is derived from the Okanagan language word "Kelawnan", which means "grizzly bear". It was home to the indigenous Syilx people for thousands of years before the... to the south. The weather offers an appealing climate with hot summers and mild winters, making it an enticing year-round destination for visitors. Having a population of around 15,000 residents, it resonates with a warm, welcoming, and community-oriented atmosphere.
Cultural & Artistic Landscape in Lake Country
Lake Country takes pride in its flourishing arts and culture scene. Boasting a range of events and festivals, such as the Lake Country ArtWalk – the largest art walk in the Okanagan, it provides an enriching platform for local and regional artists to showcase their talents. The Lake Country Art Gallery also plays an integral role in the cultural landscape, offering various exhibitions, workshops, and educational programs throughout the year. Additionally, the district is home to Creekside Theatre, which hosts an array of stage performances, concerts, and film screenings.
Educational & Research Facilities
When it comes to education, Lake Country is privileged to be in close vicinity to the University of British Columbia's Okanagan campus, offering world class research, a diverse range of programs and cutting-edge facilities. The local library, part of the Okanagan Regional Library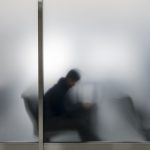 The Historical Significance of Okanagan Regional Library The Okanagan Regional Library holds a special place in the hearts of Canadians, not just as a repository of knowledge but as a symbol of cultural heritage and community. Established in 1936, it is one of the oldest public libraries in Canada, tracing its roots back to the early pioneers who settled in... system, is a treasured community hub that not only offers an extensive array of books and media but also hosts a multitude of cultural and educational activities.
Lake Country's Highlights & Recreation
The city's landscape offers numerous recreational options. Beasley Park, Reiswig Beach, and Kaloya Park make up some of the popular lakeside spots ideal for picnicking, swimming, and enjoying the sun. The city's diverse network of hiking and biking trails, such as the Okanagan Rail Trail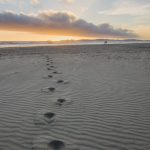 Trail Origins & Evolution The city of Trail, situated in British Columbia, Canada, holds a rich history that traces its roots to the 19th century. The city was founded by prospectors during the Gold Rush era, enticed by its bountiful deposits of minerals, mainly gold, silver, and copper. Later, the thriving mining industry prompted the construction of the Trail Smelter,... and Spion Kopje, offers stunning panoramic views. Not forgetting the city's stunning wineries, including Gray Monk Estate Winery and Arrowleaf Cellars, that offer tastings and tours.
Commerce & Conveniences
Commercially, Lake Country is dotted with shops, retailers, and services that cater to everyday conveniences, special occasions, and unique finds. Downtown Winfield, the commercial heart of Lake Country, offers a range of stores, banks, postal services and eateries. Shopping locally also involves visiting the colourful local farmers' market that provides fresh, seasonal produce.
Transport & Connectivity
When it comes to transit and connectivity, Lake Country boasts comprehensive public transit routes that seamlessly connect all four communities. The Kelowna International Airport
A Iconic Landmark with a Rich History Kelowna International Airport, located in the stunning Okanagan Valley of British Columbia, is undeniably one of Canada's most iconic landmarks. Steeped in history, this airport has played a pivotal role in connecting the region to the rest of the world for over seven decades. Its establishment in 1946 marked a turning point for..., just a short drive away, allows for easy arrival and departure. Plus, the city is linked by Highway 97, providing quick and convenient access to surrounding cities.
Sports Facilities
For sports enthusiasts, Lake Country offers venues for a variety of activities. The Beasley Park Community Centre is a true hub, housing a soccer field, sports box, and meeting rooms. It also hosts a variety of sports camps, tournaments, and classes throughout the year.
Traveler's Final Take
All in all, Lake Country is a city that delivers on all fronts, from its rich history to its scenic lakes, robust cultural atmosphere, active lifestyle options, and convenient amenities. It is truly a destination that invites exploration and fosters a sense of community.
"Must-Visit Spots in Lake Country"
– Okanagan Lake, Wood Lake, and Kalamalka Lake
– Okanagan Rail Trail and Spion Kopje
– Gray Monk Estate Winery and Arrowleaf Cellars
– Lake Country Art Gallery and Creekside Theatre
– Beasley Park, Reiswig Beach, and Kaloya Park
– Downtown Winfield and the Lake Country Farmers' Market
– Beasley Park Community Centre
– University of British Columbia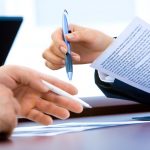 The Historical Significance of University of British Columbia The University of British Columbia (UBC) holds a significant place in Canadian history, both as an institution of higher learning and as a landmark that showcases the country's architectural heritage. Established in 1908, UBC has grown to become one of Canada's top-ranked universities while preserving its historical charm. Walking through its grandiose... – Okanagan Campus.