The Historical Significance of University of British Columbia
The University of British Columbia (UBC) holds a significant place in Canadian history, both as an institution of higher learning and as a landmark that showcases the country's architectural heritage. Established in 1908, UBC has grown to become one of Canada's top-ranked universities while preserving its historical charm. Walking through its grandiose campus feels like traveling back in time, where every building tells a story of the past.
The Normandy-inspired Main Mall, lined with stately trees and surrounded by beautiful rose gardens, is a sight to behold on its own. This iconic landscape is a testament to UBC's commitment to maintaining its architectural beauty while adapting to modern needs. As you explore the campus, you'll come across buildings such as the Rose Garden Residence, the Irving K. Barber Learning Centre, and the Chan Centre for the Performing Arts, each showcasing a unique architectural style and contributing to the overall charm of the university.
Architectural Beauty and Unique Features
UBC's central point of pride is undoubtedly the War Memorial Gymnasium, built-in 1951 as a tribute to the UBC students and alumni who fought and lost their lives in World War I and World War II. Its stately columns and intricate detailing make it a standout piece of architecture on campus. Another architectural gem is the Beaty Biodiversity Museum, which has a fascinating design blending wood, glass, and metal. The museum houses an extensive collection of over two million specimens, making it a must-visit for nature enthusiasts and curious minds alike.
One of the most unique features of UBC is its proximity to the Pacific Spirit Regional Park, a stunning expanse of preserved forest and coastline. The park provides a serene escape from the bustling university campus, allowing visitors to immerse themselves in nature's beauty. With its hiking trails, bike paths, and beaches, Pacific Spirit Regional Park offers a diverse range of recreational activities for visitors to enjoy.
Unforgettable Experiences
UBC offers a range of unforgettable experiences for visitors to indulge in. The Museum of Anthropology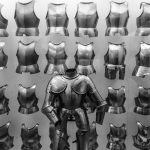 The Museum of Anthropology: Unveiling Canada's Rich Cultural Tapestry The Museum of Anthropology (MOA), situated amidst the lush-greenery of Vancouver, stands tall and proud as a gateway to Canada's diverse heritage. As one of the country's most iconic landmarks, MOA is a treasure trove of fascinating artifacts, captivating exhibitions, and architectural wonders that draw visitors from all corners of the... is a treasure trove of indigenous artifacts and art, providing insights into the rich cultural heritage of Canada's First Nations. The Nitobe Memorial Garden, a traditional Japanese garden, offers a tranquil oasis to unwind and reflect. With its meticulously crafted landscapes, teahouse, and koi pond, it leaves a lasting impression on all who visit.
Don't miss out on attending a performance at the Chan Centre for the Performing Arts, an architectural marvel with world-class acoustics. Whether you're enjoying a classical concert or a contemporary dance performance, it's an experience that will leave you in awe.
UBC truly stands out as a landmark that combines historical significance, architectural beauty, and unique experiences. It invites visitors to not only explore its fascinating campus but also engage with intellectual and cultural pursuits. Plan a visit to UBC, and let the stories and beauty of this iconic Canadian landmark enchant and inspire you.