Introduction to the Magic of Lake Minnewanka
Encompassed by the splendor of the Canadian Rocky Mountains, Lake Minnewanka is no less than a serene oasis that evokes tranquillity and awe from every visitor. Often referred to as the 'Water of the Spirits', Lake Minnewanka is a unique gem perfectly nestled in Alberta's Banff National Park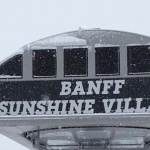 The Historical Significance of Banff National Park In the heart of the Canadian Rockies lies Banff National Park, a place steeped in rich history that stretches back hundreds of years. Established in 1885, it was not only the first national park in Canada but also the third in the world. The park was originally created to protect the hot springs.... This glacial lake, with its clear turquoise waters, is a mesmerizing sight that forms a captivating juxtaposition against the backdrop of rugged, snow-capped peaks.
Lake Minnewanka is well-known for not just its scenic beauty but also its rich history and engaging activities. It has been a center of human activity for thousands of years, with Native American artifacts dating back over 10,000 years discovered in its vicinity. Today, it continues to draw countless visitors, who are enthralled by its natural splendor, outdoor adventures and the unique history it beholds beneath its peaceful waters.
Architectural feats and historic significance
A unique trait of Lake Minnewanka is its submerged city. In 1941, a dam was constructed to provide hydroelectric power to the region during World War II, which led to the flooding of the original resort town. The 'underwater ghost town' has since become a focal point for divers, seeking to explore the eerie underwater structures beneath the lake's surface.
The historic Minnewanka Landing, visible when water levels are low, provides a glimpse into the remnants of a bygone era. This includes the remnants of early 20th century vacation homes, marking a significant chapter in the history of tourism and development in Banff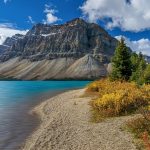 Banff Origins & Evolution Nestled within the majestic Rockies, the town of Banff is steeped in history, dating back to its beginnings as a settlement spurred by the discovery of therapeutic hot springs in 1883. The founding of Canada's first national park, Banff National Park, in 1885 boosted the settlement's growth, transforming it into a well-known tourist resort. Over the... National Park. This architecture under the lake has woven a historic tale around Minnewanka, setting it apart from other natural locations.
Incredible Experiences at Lake Minnewanka
Whether you are an outdoor enthusiast or a history buff, Lake Minnewanka offers an array of unique experiences. From vibrant green summers to frosty white winters, the lake promises year round adventure. During the summer months, Lake Minnewanka comes to life with activities such as boat cruises, fishing, kayaking, scuba diving and more. The winter paints a different picture, transforming the setting into a winter wonderland with opportunities for snowshoeing, winter hiking, and capturing phenomenal frozen landscapes.
The lake is not just for day-time frolic. It's also famous among nature lovers and star gazers for the dark-sky experience it offers. Framed by the Rockies, the sky over Minnewanka makes for an exceptional view of the stars, the Milky Way, and if fortune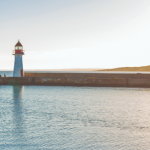 Fortune Origins & Evolution Firstly, let's take a trip down history lane to understand the humble origins of the city of Fortune. Initially inhabited by indigenous communities, Fortune was discovered by European settlers in the early 18th century where it became an important hub for the fishing industry. Over the years, it grew and evolved into a bustling city, maintaining... favors, the Aurora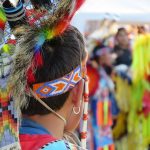 Aurora Origins & Evolution The town of Aurora, nestled within the province of Ontario, was founded in 1795 and has evolved tremendously ever since. Its original settlers, namely Joseph Baldwin and his family, set the foundation for a town rich in history and culture. Over time, Aurora has grown from a small farming community into a thriving town with a... Borealis. It ensures an unforgettable experience under a myriad of twinkling stars and the captivating Northern Lights.
As we look at Lake Minnewanka through the lens of time, we realize it is more than just a breathtaking scenery. It carries a legacy – a legacy pregnant with rich history, architectural marvel hidden beneath its waters, and a promise of unforgettable experiences. The magic of Minnewanka is boundless, extending well beyond its glittering surface into the depths of its waters, the vastness of its sky and the warmth of its local stories. So, as you curate your Canadian journey, reserve a top spot for Lake Minnewanka – it promises to be more than just a destination, it promises a chapter of unforgettable memories in your journey.