Banff Origins & Evolution
Nestled within the majestic Rockies, the town of Banff is steeped in history, dating back to its beginnings as a settlement spurred by the discovery of therapeutic hot springs in 1883. The founding of Canada's first national park, Banff National Park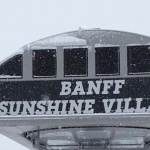 The Historical Significance of Banff National Park In the heart of the Canadian Rockies lies Banff National Park, a place steeped in rich history that stretches back hundreds of years. Established in 1885, it was not only the first national park in Canada but also the third in the world. The park was originally created to protect the hot springs..., in 1885 boosted the settlement's growth, transforming it into a well-known tourist resort.
Over the years, Banff evolved from a mere railway service centre to a cosmopolitan tourist town with immense natural appeal. Its designation as a United Nations World Heritage Site in 1984 further propelled Banff into the global spotlight, drawing millions of tourists every year.
City's Geography & Demography
Banff is situated in the heart of the Canadian Rockies in Alberta, Canada. The heightened altitude lends it spectacular views and a cool mountain climate, making it a haven for wildlife and outdoor enthusiasts alike. Winters are long and snowy, while summers are cool to warm and partially cloudy.
The town occupies an area of just 4.85 square kilometres, but its population – estimated at over 9,000 residents – is complemented by a steady influx of international tourists. It's a multicultural township, with residents and visitors hailing from every corner of the globe.
Cultural & Artistic Landscape in Banff
Banff is home to various cultural, music and film festivals, foregrounding its rich artistic flair. The Banff Mountain Film and Book Festival and Banff Centre's Midsummer Ball Weekend are among the noteworthy annual cultural events.
In terms of visual arts, the Banff Centre's Walter Phillips Gallery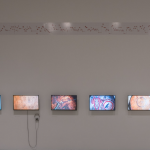 The Historical Significance Walter Phillips Gallery stands proud as a testament to Canada's rich artistic heritage. Established in 1975, it has played a pivotal role in nurturing and promoting contemporary art in the country. Named after Canadian artist and printmaker Walter Joseph Phillips, the gallery's inception marked a turning point in the recognition and appreciation of Canadian art. Its collection..., named after the well-known Canadian landscape painter, regularly showcases contemporary art. The Whyte Museum of the Canadian Rockies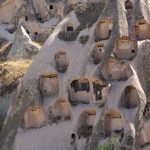 The Historical Significance of Whyte Museum of the Canadian Rockies The Whyte Museum of the Canadian Rockies stands as a testament to the rich history and cultural heritage of Canada's iconic mountain range. Founded in 1968 by Peter and Catharine Whyte, two prominent artists and passionate advocates of the Rockies, this museum has become a cornerstone of Banff National Park's..., another gem, explores the culture and history of the magnificent Rocky Mountains.
Educational & Research Facilities
Banff Centre for Arts and Creativity is a major educational and cultural hub. This institution nurtures creativity in the fields of performing arts, literary arts, visual arts, and more. The town also boasts of a public library, home to an extensive collection of reading materials for both locals and tourists.
Banff's Highlights & Recreation
Given its location, Banff offers a plethora of outdoor recreational opportunities. Green spaces such as Banff National Park and Cave and Basin National Historic Site
The Historical Significance of Cave and Basin Nestled in the heart of the Canadian Rockies, the Cave and Basin National Historic Site stands as a testament to Canada's rich and diverse history. This unique landmark holds a significant place in the country's heritage, as it marks the birthplace of the country's national parks system. In 1883, three railway workers stumbled... are perfect spots for hiking and wildlife viewing.
Among the key landmarks is the Banff Gondola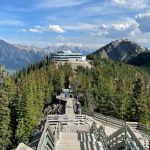 The Historical Significance of Banff Gondola Perched high above in the heart of Banff National Park, the Banff Gondola stands as a testament to Canada's remarkable history and natural beauty. Originally built in 1959, the gondola served as a key mode of transportation for locals and tourists alike, providing them with incredible panoramic views of the surrounding Canadian Rockies. Over..., rising above Sulphur Mountain and providing awe-inspiring vistas of the surrounding valley. For the more adventurous, Lake Minnewanka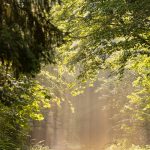 Introduction to the Magic of Lake Minnewanka Encompassed by the splendor of the Canadian Rocky Mountains, Lake Minnewanka is no less than a serene oasis that evokes tranquillity and awe from every visitor. Often referred to as the 'Water of the Spirits', Lake Minnewanka is a unique gem perfectly nestled in Alberta's Banff National Park. This glacial lake, with its... and Bow Falls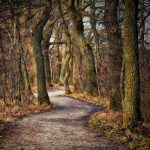 The Historical Significance of Bow Falls Located near the Banff Springs Hotel in Alberta, Bow Falls derive their name from the River Bow. This breathtaking Falls is more than just a fascinating visual treat. Its historical significance is what sets it apart and makes it truly distinct. Unraveling its hidden historical wonders, you are taken back to times when the... offer boat tours and water activities.
Commerce & Conveniences
Banff's downtown district is adorned with shopping boutiques, souvenir shops, bank branches, and postal services. Moreover, Bear Street, a pedestrian-friendly shopping district, is famous for its seasonal sales.
Transport & Connectivity
Despite its remote location, Banff is well connected. Public transport, including Banff's Roam transit buses, facilitates easy movement within the town and its surroundings. Calgary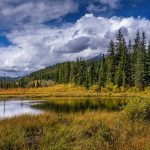 Calgary Origins & Evolution Calgary, located in the foothills of the Rocky Mountains of Alberta, Canada, has a rich and diverse history. Its name originates from a bay on the Isle of Mull, Scotland. It was officially founded as a town in 1884, and by the year 1891, it had elected its first mayor. The development of Calgary was primarily... International Airport, roughly a 1.5-hour drive away, connects Banff to the larger Canadian airspace.
Sports Facilities
The Banff Recreation Centre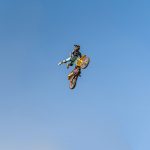 The Rich History of Banff Recreation Centre The Banff Recreation Centre flourishes as a glowing tribute to the cherished history of Canada. Erected in the heart of the picturesque town of Banff, the Centre stands as an epitome of Canada's enduring cultural legacy that dates back to its origins in the late 19th century. Originally established as a grand pavilion..., home to a range of sporting facilities such as an ice rink and a gym, caters to the town's active lifestyle. The famed Banff Springs Golf Course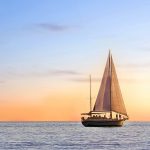 The Historical Significance of Banff Springs Golf Course The Banff Springs Golf Course holds a significant place in Canadian history, as it has been a treasured landmark for over a century. Established in 1911, it is not only one of the oldest golf courses in Canada, but also one of the most esteemed. Its rich past is intertwined with the..., designed by renowned golf course architect Stanley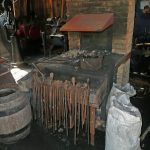 Stanley Origins & Evolution Stanley is a quaint town situated in New Brunswick, Canada. Named after Lord Stanley, the 14th Earl of Derby who later became the Prime Minister of the United Kingdom, the town has a rich historical background. It was established in the late 1830s as a forestry area and was valued for its abundance in timber resources.... Thompson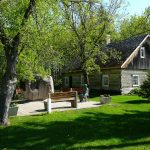 Thompson Origins & Evolution Providing a stellar example of a planned city, Thompson in Manitoba, Canada, was founded in 1956 in response to the thriving nickel mining industry. The city's origins are intricately tied to the International Nickel Company (INCO), which discovered a substantial amount of nickel in the area in 1956 and ultimately led to the establishment of Thompson...., offers a world-class golfing experience.
Traveler's Final Take
Banff is a unique blend of natural beauty, wildlife, cultural richness, and set amidst the memorable landscapes of the Canadian Rockies. With an assuredly enriching experience for every visitor lucky enough to find themselves in this charming town, it's a place where memories are crafted amidst the magic of nature and humanity's seamless blend into it.
Must-Visit Spots in Banff: Banff National Park, Banff Centre for Arts and Creativity, Walter Phillips Gallery, Whyte Museum of the Canadian Rockies, Cave and Basin National Historic Site, Banff Gondola, Lake Minnewanka, Bow Falls, Bear Street, Banff Recreation Centre, Banff Springs Golf Course.