Langley Origins & Evolution
The city of Langley, located in British Columbia, enjoys a rich history. Initially the home of the indigenous Coast Salish people, Langley was established by European settlers in 1827 as a Hudson's Bay Company trading post named Fort Langley. This fortified trading post later played an instrumental role in the creation of the Colony of British Columbia in 1858.
Over the years, Langley has metamorphosed from a fur trading post to a vibrant city. While the industrial revolution brought significant changes, the city has retained an impressive chunk of British Columbia's heritage. With its beautifully restored historical sites against the backdrop of its flourishing suburban areas, Langley embodies the perfect fusion of the past and present.
City's Geography & Demography
Langley's strategic location on the fertile banks of the Fraser River positions it as a significant agricultural area. Its geography spans 308 square kilometers, lovingly sandwiched between Surrey to the west and Abbotsford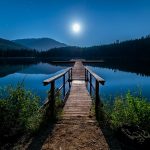 Brief History of Abbotsford Abbotsford, located in the Lower Mainland of British Columbia, has a dynamic history. Its story dates back to 1858, when the gold rush attracted thousands of prospectors and traders to the region. The city was named after Henry Braithwaite Abbott in 1890, the Canadian Pacific Railway superintendent known for setting the path of the railway to... to the east. Largely flat, Langley is adorned by the coastal mountains to the north, creating a picturesque atmosphere with a temperate climate.
As per the 2016 census, Langley's population is approaching 117,000. It's a culturally diverse city with a robust community spirit. Its steadily growing numbers are a testament to its attractiveness as a comfortable place to live, work, and play.
Cultural & Artistic Landscape in Langley
The cultural tapestry of Langley is rich and vibrant. You can experience unique artistic expressions at the Langley Centennial Museum and the Langley Fine Arts School gallery, showcasing local and international works.
The city hosts several cultural events each year, like the annual Langley International Film Festival. In addition, the local theatre scene is thriving, with venues like the Langley Players Drama Club and the Venue Performing Arts Centre offering captivating performances.
Educational & Research Facilities
Langley is a hub for educational and research facilities, boasting five public high schools, various middle and elementary schools, and a private school system. The city is also home to Kwantlen Polytechnic University and Trinity Western University–two reputable institutions that attract local and international students alike.
In addition, the Fraser Valley Regional Library-Langley branch serves as a vast repository of knowledge, providing access to countless books and online resources.
Langley's Highlights & Recreation
Langley is studded with recreational spots and landmarks ranging from theme parks to historical sites. The Fort Langley National Historic Site lets you relive the fur trade era, while the Canadian Museum of Flight displays Canada's fantastic aviation history.
Among the city's green spaces are Campbell Valley Regional Park and Derby Reach Regional Park, offering serene locations for hiking, cycling, and wildlife spotting, while the Greater Vancouver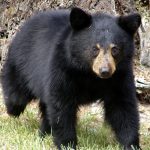 Vancouver Origins & Evolution Located on the western coast of Canada, Vancouver is a vibrant city that beautifully marries natural splendor with urban charm. Its history begins with the indigenous peoples who had inhabited this land for thousands of years before it was explored by Captain George Vancouver in the late 18th-century. Founded in 1886, the city took its name... Zoo offers a fun-filled day out for families.
Commerce & Conveniences
Langley's shopping scene is eclectic, with a range of both chain and independent retailers. From farmers' markets to seasonal sidewalk sales, the town provides various shopping experiences. Services like banking, post offices, and other necessities are also readily available, ensuring comfort and convenience for residents and visitors alike.
Transport & Connectivity
With well-serviced public transit, including buses, extensive road networks, and nearby Vancouver International Airport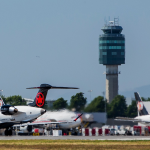 The Historical Significance of Vancouver International Airport Vancouver International Airport (YVR) is not just an airport; it is a symbol of the city's growth and prosperity. As one of Canada's most iconic landmarks, it has witnessed countless historical milestones that have shaped the region into what it is today. From its humble beginnings as a small airfield in 1929, YVR..., Langley is easily accessible and connected with neighboring cities. Additionally, the Carvolth Transit Exchange serves as the city's major transportation hub, providing efficient regional bus services.
Sports Facilities
The Langley Events Centre is the city's main sports and events venue. It hosts a range of sports, including hockey, basketball, and lacrosse. This state-of-the-art facility, coupled with the Langley Gymnastics Foundation and the Langley Tennis Centre, ensures residents have a diverse range of physical activities to engage in.
Traveler's Final Take
Langley is a city that captivates with its historical allure, cultural richness, and diverse range of recreational amenities. From lush parks to bustling markets, educational institutions and accessible transport, Langley provides charm and convenience. Its unique blend of heritage and growth makes it a must-visit destination.
"Must-Visit Spots in Langley":
1. Fort Langley National Historic Site
2. Langley Centennial Museum
3. Langley Fine Arts School gallery
4. The Langley Players Drama Club
5. The Venue Performing Arts Centre
6. Kwantlen Polytechnic University
7. Trinity Western University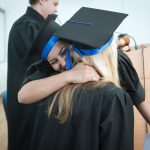 The Historical Significance of Western University Western University, located in London, Ontario, holds a rich history that dates back to its founding in 1878. Originally known as the Western University of London, it began primarily as an institution for the study of medicine. Over the years, it has evolved into a renowned comprehensive university, offering a wide range of academic...
8. Fraser Valley Regional Library-Langley branch
9. Campbell Valley Regional Park
10. Derby Reach Regional Park
11. Greater Vancouver Zoo
12. Canadian Museum of Flight
13. Langley Events Centre
14. Langley Gymnastics Foundation
15. Langley Tennis Centre
16. Carvolth Transit Exchange
17. Significant city shops and seasonal sales.