Salisbury Origins & Evolution
Located in New Brunswick, the charming city of Salisbury is steeped in a rich and vibrant history. Founded in 1784, Salisbury's development was largely influenced by its utilization as a handy pathway for travellers journeying between Halifax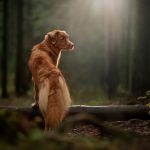 Halifax Origins & Evolution Starting from its initial formation in 1749, the city of Halifax in Canada is infused with a rich history and has flourished into a thriving metropolis. The city was established by British General Edward Cornwallis who aimed to create a military outpost to defend British interests against the French and First Nations. With the advent of..., Nova Scotia towards Saint John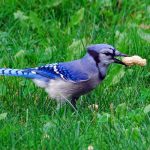 Saint John Origins & Evolution Saint John, located in the heart of the Bay of Fundy in the province of New Brunswick, is Canada's oldest incorporated city and one of its spectacular urban gems. The story of Saint John dates back to 1604 when it was first discovered by French explorers, being officially established as a city in 1785. Its... and Fredericton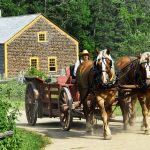 Fredericton Origins & Evolution Fredericton, the capital of the Canadian province of New Brunswick, has a rich history tracing back to its indigenous Maliseet and Mi'kmaq roots. Multiple waves of migration moulded Fredericton's cultural landscape, which began with the 18th-century Acadian settlers, followed by United Empire Loyalists escaping the American Revolution. Fredericton officially became a city in 1848 and has.... Continued development was driven through the nineteenth century by the timber industry, followed by the construction of the European and North American Railway in 1860 which fostered notable growth.
As we move forward in time, much of Salisbury's progress and architectural development have been harmoniously blended with its original foundations. This has resulted in an enchanting, timeless cityscape that captures the hearts of both residents and visitors alike.
City's Geography & Demography
Beautifully nestled along the PetitcodiacPetitcodiac Origins & Evolution Petitcodiac, an enchanting village nestled at the heart of New Brunswick, Canada, prides itself on a rich history dating back to the 18th century. Originally inhabited by the Mi'kmaq and later by Acadian settlers, the name "Petitcodiac" is Mi'kmaq for "bends like a bow," derived from the peculiar serpentine flow of Petitcodiac River. Over the centuries,... River, Salisbury offers abundant natural beauty coupled with a temperate maritime climate. Its geographical location, filled with lush greenery and an impressive wildlife presence, adds to the city's allure. Summers are comfortably warm, whereas the winters are fairly chilly and usually capped with a lovely layer of snow.
As per the latest census, Salisbury's population totals at slightly over 2,000 residents. Though it appears to be a small-knit community, the city embodies a diversity of cultures blended into a united community that champions harmony, adherence to traditions, and forward-thinking values.
Cultural & Artistic Landscape in Salisbury
For art and culture enthusiasts, Salisbury offers numerous platforms to explore; the Salisbury Art Gallery happens to be one of the most prominent. The gallery showcases an intriguing pallet of pieces from local and national artists alike.
Aside from the visual arts, the city is also rich when it comes to performing arts. Numerous events, concerts, and theater productions take place throughout the year in locations such as Salisbury Baptist Church and Hammond River Theatre.
Educational & Research Facilities
As for educational and research facilities, Salisbury houses several distinguished institutions. The most notable of these is the Salisbury University, offering an array of disciplines for prospective local and international students. The Salisbury Library, aside from providing a vast collection of books and resources, serves as an active center for community gatherings and workshops which fosters learning beyond classrooms.
Salisbury's Highlights & Recreation
One of Salisbury's most prominent features is Highland Park, a stunning natural preserve known for its fascinating biodiversity. Also notable is the Salisbury Big Stop, a popular spot where travellers enjoy the best hearty meals.
Moreover, the city encourages active engagement with the outdoors through a variety of recreational spaces which includes several parks and well-maintained trails such as the TransCanada Trail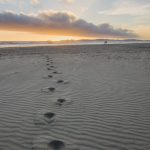 Trail Origins & Evolution The city of Trail, situated in British Columbia, Canada, holds a rich history that traces its roots to the 19th century. The city was founded by prospectors during the Gold Rush era, enticed by its bountiful deposits of minerals, mainly gold, silver, and copper. Later, the thriving mining industry prompted the construction of the Trail Smelter,... and the Wetlands Nature Walk.
Commerce & Conveniences
Despite its small size, Salisbury boasts a range of shopping outlets, bank services and postal facilities. Seasonal sales in the city's numerous stores, such as Homestead and Salisbury Gift Shop, are greatly awaited by locals and tourists alike, offering an eclectic range of products.
Transport & Connectivity
While Salisbury is seemingly remote, its transport networks efficiently connect its residents and visitors to all parts of Canada. The city is just about thirty minutes' drive from Moncton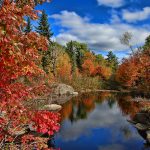 Moncton Origins & Evolution A gem nestled in the heart of Canada's Atlantic region, Moncton is a bustling city that's rich with history and culture. Established as a city in 1855, its roots trace back to Acadian settlers in the 1670s. Today, it stands as the largest city in New Brunswick and a leading cultural and economic hub in Atlantic... Airport and is well-served by buses, taxis, and car rentals. The town's geographical location offers a gateway to the scenic Fundy Coastal Drive, enhancing its connectivity.
Sports Facilities
When it comes to sporting activities, the town offers the Salisbury Moraine Court – a newly built sports complex that caters for various sports including badminton and basketball. Additionally, the Highland Park Sports Field provides lush green fields that are ideal for soccer, cricket and other outdoor sports.
Traveler's Final Take
The town of Salisbury, Canada, may be small in terms of population, but it's vast when it comes to its offerings. From its rich history, diverse cultures, flourishing arts scene, excellent educational facilities, to plentiful recreational opportunities, there is much to appreciate and explore. Businesses thrive in Salisbury, and with efficient transport systems, visitors have a window to the scenic Fundy Coastal Drive and beyond.
Must-Visit Spots in Salisbury
Salisbury Art Gallery
Salisbury Baptist Church
Hammond River Theatre
Salisbury University
Salisbury Library
Highland Park
Salisbury Big Stop
TransCanada Trail/Wetlands Nature Walk
Homestead/Salisbury Gift Shop
Moncton Airport
Fundy Coastal Drive
Salisbury Moraine Court
Highland Park Sports Field