The History of Trudeau Montreal International Airport
Emblematic in its role, the Montreal-Trudeau International Airport, also known as YUL, stands as a testament to Canada's aviation history. It was founded in 1941 as the Dorval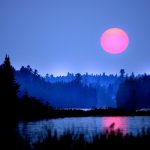 Dorval Origins & Evolution Dorval, nestled on the Island of Montreal, is one of the oldest cities in North America, founded by French settlers back in 1667. Initially established as a mission by Sulpician priests from Paris, the city, originally named Gentilly, evolved into a major hub for trade and commerce under the French colony. It was renamed 'Dorval' in... Airport during the tumultuous period of the second world war. Growing rapidly in the post-war era, it evolved to serve not just the Greater Montreal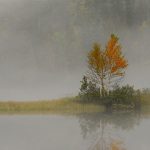 Montreal Origins & Evolution Montreal's rich history dates back to 1535 when the indigenous Iroquois people welcomed French explorer Jacques Cartier. Officially founded in 1642 by French settlers, the city rapidly developed into an essential hub for fur trading. Montreal's spectacular growth continued over the centuries, transforming this quaint outpost into a dynamic metropolis. Today, the city's deep-rooted history is... and Quebec, but became a crucial gateway for international flights entering Canada.
Renamed in honour of the 15th Prime Minister of Canada, Pierre Elliott Trudeau, in 2004, the airport carries a rich legacy evoking profound national sentiment. Its history echoes throughout its terminals, corridors, and airplane hangars. Adorned with actual revived airplanes such as the Lockheed 10A Electra, the airport is a living aviation museum offering a golden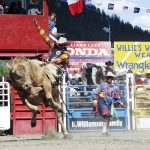 Golden Origins & Evolution Golden, nestled in the Columbia River Valley, traces its roots back to the 1880s when European settlers arrived, anticipating prosperity from the Transcontinental Railroad project. The town soon thrived on lumber, agriculture, and mining, mercifully evading the ghost town fate of many contemporary boomtowns. Moreover, the arrival of Swiss guides in the early 20th century initiated... opportunity for history enthusiasts to explore Canada's aviation past.
Architectural Grandeur
Distinct in its architectural genius, Montreal-Trudeau International Airport marries utility with beauty. The airport's design is a harmonious marriage of functionality, aesthetic appeal and symbolism. The most stunning example is the airport's international jetty, featuring an extensive use of glass allowing beautiful natural light to fill its space. The glass walls, simultaneously providing spectacular tarmac views, evoke a sense of anticipation and promise, drawing travelers into its realm.
The domestic jetty is just as visually appealing, echoing Canada's rich natural heritage and cultural diversity. Its design aesthetics range from sleek modernity to playful, coloured lighting installations invoking the spectacular Canadian Northern Lights. Every single detail is a showcase of thoughtful design, setting Montreal-Trudeau International Airport apart from its contemporaries.
A Unique Travel Experience
Enticing travelers with a plethora of unique experiences, each journey through Montreal-Trudeau International Airport guarantees something different. From world-class eateries featuring delectable Canadian cuisine