Historical Significance
Museum London's historical significance lies in its rich collection of over 5,000 regional and national artworks, and, 45,000 artefacts reflecting the complex history of London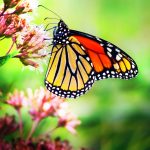 London Origins & Evolution London, popularly known as the "Forest City", is located in southwestern Ontario, Canada. The city was founded by Lieutenant Governor John Graves Simcoe in 1793, though it was not fully settled until 1826. London was named after its English counterpart in hopes of enhancing its magnitude and reputation. Truly, it embraced its moniker, developing rapidly in... and the greater southwestern Ontario. The museum, nestled in the heart of downtown London, is an embodiment of Canada's shared cultural heritage, with a passion for preserving histories, both long forgotten and recently past. Its extraordinary exhibits, ranging from First Nations artifacts to the works featuring the Group of Seven, offer a glimpse into the artistic expression and historical evolution of the London community.
The museum has not only been a custodian of the region's culture and history, but it also has a long-standing history of its own. Founded in 1940 as London Public Library and Art Museum, its name and locations changed over time, ultimately finding its current home on London's iconic Ridout Street in 1980. The designated heritage building standing majestically beside the majestic Thames River, holds stories from different epochs, lending the visitors an insight into the city's ever-evolving history.
Architectural Beauty
The architectural design of Museum London is as much a marvel as the treasures it houses within its walls. The building, designed by internationally renowned architect, Raymond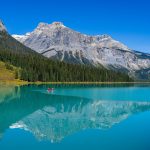 Raymond Origins & Evolution Situated in the Canadian province of Alberta, Raymond is a town brimming with history and laden with character. Just over a hundred years old, Raymond was founded in 1901 by Jesse Knight, a mining magnate and Latter-Day Saints member. Knight intended Raymond to be an agrarian center, with sugar beets as the principal crop. This legacy... Moriyama, showcases a design that thoughtfully blends modern aesthetics with the region's historical roots. The idyllic location by the river adds to the museum's scenic beauty with a spectacular panoramic view of the river and beautiful parklands.
The structure's diamond-shaped exterior, built out of creamy Indiana limestone, stands out against urban landscapes, reflecting Moriyama's desire to incorporate aspects of nature into his design. Inside, the museum's large galleries offer ample natural light, creating a serene atmosphere that adds to the viewer's experience and enjoyment of the exhibits. It's no wonder that Museum London's architectural beauty is considered emblematic of Raymond Moriyama's enduring legacy and vision.
Unique Experiences
Museum London promises a unique and enthralling experience for every visitor. Thanks to its committed mission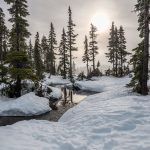 Mission Origins & Evolution Incorporated in 1892, Mission is a small, idyllic city in British Columbia, Canada. Its roots can be traced back to the establishment of St. Mary's Mission in 1861 by Father Fouquet. With abundant timberlands, the area started to develop significantly due to the forestry industry. The introduction of the Canadian Pacific Railway further fostered the city's... of engaging the public with art and history through diverse exhibits and programs. From being captivated by the staggering range of historical artifacts and remarkable art pieces to attending art classes, films, and concerts, Museum London leaves an indelible impression on each individual.
The museum's Rhizome Café and Gift shop, offering artisanal delicacies and unique, locally produced goods, only adds to this experience, ensuring that visitors take a piece of their unforgettable journey back home. In addition, its Centre at the Forks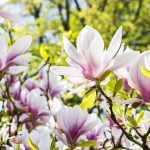 The Heart of The Forks: A Treasured Landmark The Forks, located at the confluence of the Red and Assiniboine Rivers in Winnipeg, has garnered a rich and diverse history that spans more than 6,000 years. This iconic landmark holds a significant place in the hearts of Canadians, offering a unique glimpse into the intersection of indigenous culture, historical events, and... with a panoramic river-view room, serves as a unique meeting place for community gatherings and public programs, deeply connecting locals and tourists to the cultural heart of London.
As we let our narrative draw to a close, we're confident that Museum London's allure sets it as a must-visit for every ardent art lover, history buff, and architectural enthusiast out there. When one sets foot in London, Ontario, the irresistible pull of Museum London, its historical significance, stunning architecture, and the unmatched experiences it offers are reasons compelling enough to entice domestic and international visitors alike. There's truly no better way to immerse oneself in the robust Canadian culture than a well-spent day at Museum London.