Nanaimo Origins & Evolution
Nanaimo, a city on Vancouver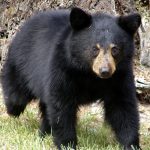 Vancouver Origins & Evolution Located on the western coast of Canada, Vancouver is a vibrant city that beautifully marries natural splendor with urban charm. Its history begins with the indigenous peoples who had inhabited this land for thousands of years before it was explored by Captain George Vancouver in the late 18th-century. Founded in 1886, the city took its name... Island in British Columbia, Canada, has a rich history. Originally inhabited by the Coast Salish people, the city was founded in 1852 as a Hudson's Bay Company trading post named Colvile Town. After the arrival of the Canadian Pacific Railway in 1886, the city experienced robust growth, evolving from a pioneer settlement to a bustling hub for coal mining, forestry, and shipping. Nanaimo's significance as a gateway to Vancouver Island led to it being officially incorporated as a city in 1874. Over the past century and a half, Nanaimo has successfully transitioned from a resource-based economy to a vibrant center for tourism, education, retail, and healthcare.
City's Geography & Demography
Geographically, Nanaimo's location is prime, situated along the eastern coast of Vancouver Island. The city boasts of a temperate climate, resulting in mild, wet winters and warm, dry summers. With a diverse topography, ranging from oceanic coastlines to mountain peaks, the city offers picturesque scenic vistas. As per the latest census, Nanaimo is home to over 90,000 residents, reflecting a multicultural demographic consisting of a large British descendant population along with a growing migrant community.
Cultural & Artistic Landscape in Nanaimo
Culturally, the city is brimming with unique experiences. Annual events like the Nanaimo Marine Festival and the Dragon Boat Festival add vibrancy to city life. Museums like the Nanaimo Museum and the Bastion offer insights into the city's rich history, while the Nanaimo Art Gallery showcases local and international art. The city's love for theatre and music is evident in the popularity of the Port Theatre and the Vancouver Island Symphony Orchestra, located in downtown Nanaimo.
Educational & Research Facilities
Nanaimo serves as Vancouver Island's education hub, boasting the renowned Vancouver Island University (VIU), a leader in undergraduate and graduate studies. Other facilities include the Nanaimo Innovation Academy, the Sprott Shaw College, and numerous public and private schools. The city's thriving research community is made evident by facilities like the Pacific Biological Station, the oldest fisheries research center in Canada.
Nanaimo's Highlights & Recreation
Nanaimo's natural beauty is best enjoyed at its many parks such as Neck Point Park, Pipers Lagoon Park, and the Nanaimo Harbourfront Walkway. Landmarks like the Bastion, Petroglyph Provincial Park, and the Old City Quarter offer insights into the city's history and culture. For adventure enthusiasts, the city offers a variety of recreational activities including boating, hiking, and wildlife observation.
Commerce & Conveniences
Downtown Nanaimo is a commercial hub lined with eclectic shops, banks, restaurants, and postal services. Shopping enthusiasts may particularly enjoy the annual seasonal sales at the Port Place Shopping Centre and Woodgrove Centre. The city is well-equipped with facilities that provide modern conveniences, thereby making life in Nanaimo a comfortable experience.
Transport & Connectivity
Well-connected by road, sea, and air, Nanaimo has an efficient transportation system with public buses, ferry services, and the Nanaimo Airport, offering direct flights to various domestic and international destinations. The city's Departure Bay is also a significant transit hub for BC Ferries, providing regular services to the mainland.
Sports Facilities
A city with a rich sporting tradition, Nanaimo boasts numerous sports facilities like the Frank Crane Arena, Caledonia Park, and the Nanaimo Aquatic Centre. From ice hockey and soccer to swimming and archery, a diverse array of sports and fitness activities are available for enthusiasts.
Traveler's Final Take
With its ancient origins, beautiful geography, vibrant cultural scene, comprehensive educational facilities, attractive recreational opportunities, robust commercial services, and efficient transport system, Nanaimo offers a lifetime of experiences for travelers and locals alike. Just as the city's captivating blend of history, nature, culture, and urban life are a testament to its unique character, its welcoming fortitude and meticulously planned growth underpin its future prospects.
Must-Visit Spots in Nanaimo:
Nanaimo Museum
The Bastion
Nanaimo Art Gallery
Port Theatre
Vancouver Island University (VIU)
Pacific Biological Station
Neck Point Park
Pipers Lagoon Park
Nanaimo Harbourfront Walkway
Petroglyph Provincial Park
Old City Quarter
Port Place Shopping Centre
Woodgrove Centre
Nanaimo Airport
Departure Bay
Frank Crane Arena
Caledonia Park
Nanaimo Aquatic Centre