North Vancouver Origins & Evolution
North Vancouver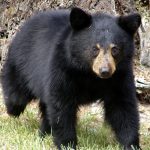 Vancouver Origins & Evolution Located on the western coast of Canada, Vancouver is a vibrant city that beautifully marries natural splendor with urban charm. Its history begins with the indigenous peoples who had inhabited this land for thousands of years before it was explored by Captain George Vancouver in the late 18th-century. Founded in 1886, the city took its name..., as captivating as it is, owes its charm to a rich historical tapestry, painted by the various settlers and indigenous peoples which have called this territory home. This breathtaking city was initially home to the Squamish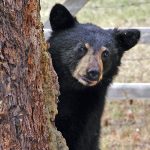 Squamish Origins & Evolution The vibrant city of Squamish, located in the heart of British Columbia, Canada, is steeped in a rich tapestry of history and culture. Like many Canadian cities, its origins trace back to the indigenous people who originally inhabited the area - the Squamish Nation. Their legacy continues to influence the city's character today. Squamish was officially... Nation and the Tsleil-Waututh Nation, whose influence remains evident in the vibrant culture and art scene of North Vancouver. The European settlers were nudged toward the North Shore of Vancouver in the late 19th century, in their pursuit of timber and fish. The city's evolution took a leap when The Wallace Shipyards were constructed, which attracted more settlers to the region and bolstered the growth of North Vancouver.
From a city initially built around logging and shipbuilding trades, the economic landscape of North Vancouver has evolved quite significantly. Today, it houses businesses specializing in technology, film production, and tourism, which thrive in tandem with the traditional marine and forestry industries.
City's Geography & Demography
Situated on Vancouver's North Shore, the city of North Vancouver bestows a stunning scenic vantage that stretches to the downtown skyline to the south and the mountainous outdoor playground to the north. This urban locale experiences a temperate oceanic climate which encourages lush greenery while being a magnet to both snow enthusiasts and nature aficionados.
The city welcomes a diverse community that paints a vibrant demographical picture. Based on the 2016 Canadian Census, the city is home to approximately 53,000 residents with a myriad of ethnological backgrounds, reflecting a beautifully multicultural city.
Cultural & Artistic Landscape in North Vancouver
North Vancouver rejoices in its cultural richness throughout the year via numerous events such as the Caribbean Days Festival, and the Persian New Year, also known as Norooz, that encapsulates the multicultural spirit of the city. The city is also a bastion for arts with institutions like the Presentation House Theatre and Centennial Theatre nurturing local talent while staging globally acclaimed productions.
For art enthusiasts, the Polygon Gallery and the GordonGordon Origins & Evolution The quaint city of Gordon, located in Ontario, Canada, got its name from A. J. Gordon - a charismatic Baptist preacher based in America in the nineteenth century. The city's founding can be traced back to the arrival of European settlers during the late 1700's, turning it from a dense forest inhabited by the Ojibwe people... Smith Gallery of Canadian Art serve as a pantry, packed with remarkably curated exhibits and collections. They not only house permanent art collections but also provide a platform for emerging artists and interactive art sessions that engage the community.
Educational & Research Facilities
Home to a plethora of educational institutions, North Vancouver City Library stands out for its advanced research facilities and extensive collection of books, digital resources, and study areas. The city also venerates Capilano University, that offers diverse programs in business, tourism, arts, music and much more, housing students from all around the globe, further fueling North Vancouver's cultural expansion.
North Vancouver's Highlights & Recreation
Not to be missed, the city's most emblematic recreational landmark is the Capilano Suspension Bridge
The Historical Significance of Capilano Suspension Bridge Nestled in the lush rainforests of Vancouver, British Columbia, the Capilano Suspension Bridge holds a remarkable historical significance that dates back over a century. Originally built in 1889, the bridge served as a vital transportation link for the early pioneers of the region, connecting communities separated by the rugged terrain. It stands as... Park which offers breath-taking vistas from its suspension bridge, treetop adventures, and cliff walks. The city's waterfront area Lonsdale Quay Market offers a place to shop, dine and enjoy harbor views. Hikers and mountain bikers will indulge in exploring the vast trail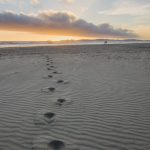 Trail Origins & Evolution The city of Trail, situated in British Columbia, Canada, holds a rich history that traces its roots to the 19th century. The city was founded by prospectors during the Gold Rush era, enticed by its bountiful deposits of minerals, mainly gold, silver, and copper. Later, the thriving mining industry prompted the construction of the Trail Smelter,... network at the Mount Seymour Provincial Park.
Commerce & Conveniences
From artisanal shops to boutique outlets, North Vancouver delivers distinct shopping experiences. Park & Tilford Shops & Gardens offers a charming array of shops amidst beautifully manicured gardens. North Vancouver's banks, postal services, and stores are conveniently spread across the city, ensuring a smooth transaction for both residents and visitors.
Transport & Connectivity
North Vancouver's geographic location is cleverly leveraged, resulting in commendable transport connectivity. The Vancouver International Airport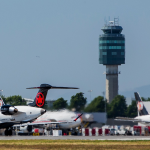 The Historical Significance of Vancouver International Airport Vancouver International Airport (YVR) is not just an airport; it is a symbol of the city's growth and prosperity. As one of Canada's most iconic landmarks, it has witnessed countless historical milestones that have shaped the region into what it is today. From its humble beginnings as a small airfield in 1929, YVR... is merely half an hour's drive from the heart of North Vancouver. Seamlessly interlinked public transport is available, including buses, sea-buses, taxis, and bike lanes, knitting together the city's nooks and corners.
Sports Facilities
Sports play a significant part in the city's ambiance. Harry Jerome Community Recreation Centre, with its swimming pool, curling rink, and gymnasium, serves as a hub for a variety of sporting activities. For ice-hockey and figure-skating enthusiasts, Karen Magnussen Community Recreation Centre offers an Olympic size skating rink. Mountain biking and hiking in the North Shore Mountains are other popular activities.
Traveler's Final Take
To summarise, North Vancouver truly is a city that encapsulates history, culture, outdoor adventures, and a vibrant lifestyle into a landscape bathed in natural beauty. It will satiate your wanderlust, whether you're an art aficionado, outdoor enthusiast, foodie, or shopaholic. No doubt, North Vancouver is one of Canada's most captivating cities, waiting to offer you experiences and memories that will last a lifetime.
Must-Visit Spots in North Vancouver
The Wallace Shipyards
Capilano Suspension Bridge Park
Lonsdale Quay Market
Mount Seymour Provincial Park
Presentation House Theatre
Centennial Theatre
Polygon Gallery
Gordon Smith Gallery of Canadian Art
North Vancouver City Library
Capilano University
Park & Tilford Shops & Gardens
Harry Jerome Community Recreation Centre
Karen Magnussen Community Recreation Centre