Oak Bay Origins & Evolution
Brimming with historical charm, Oak Bay in Victoria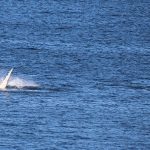 Victoria Origins & Evolution Victoria, nicknamed the "City of Gardens", is the capital of British Columbia, Canada, founded in 1843 by the Hudson Bay Company's James Douglas as a fort. The city was named after Queen Victoria of the United Kingdom. Vibrating with rich history, Victoria evolved from a small settlement to a vibrant metropolis, with an architectural nod to..., British Columbia has a profound story to narrate. Established in the mid-19th century, the city owes its name to the Garry oak trees native to the area and the bay that forms the eastern border. Over the years, it has seen several developments that have transformed it into a city with an old-world charm fused with modern amenities. From its first settlers to the establishment of educational centres, businesses, and recreational spaces, Oak Bay has evolved with time while retaining its sense of heritage.
Rich in history, one cannot overlook the significant heritage buildings dotted around the city, which stand testament to its quintessential British roots. The Victoria Golf Club, as old as 1893, or the rigidly structured city hall from 1958 are some iconic buildings that reflect the city's evolution through the Victorian and Edwardian times.
City's Geography & Demography
Nestled between the shores of the Haro Strait and the Island Highway, Oak Bay enjoys an enviable coastal location. It is located at the southern tip of Vancouver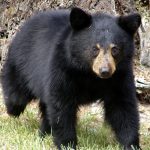 Vancouver Origins & Evolution Located on the western coast of Canada, Vancouver is a vibrant city that beautifully marries natural splendor with urban charm. Its history begins with the indigenous peoples who had inhabited this land for thousands of years before it was explored by Captain George Vancouver in the late 18th-century. Founded in 1886, the city took its name... Island. The climate is temperate and warm most of the year, with relatively mild winters and pleasant summers, making it a year-round destination.
As per recent census data, Oak Bay has a population of just under 19,000 residents, characterized by diverse cultures, backgrounds, and ages. Known for its retiree-friendly atmosphere, the city also attracts younger demographics intrigued by its idyllic setting and tranquil vibes.
Cultural & Artistic Landscape in Oak Bay
Oak Bay offers a vibrant arts scene, a reflection of its rich British heritage and culturally diverse community. The city offers numerous festivals, such as the Oak Bay Tea Party and Oak Bay Artists' Studio Tour. These events provide a distinctive glimpse into the city's artistic flair, celebrating local talents in a festive atmosphere.
Prominent attractions include the Art Gallery of Greater Victoria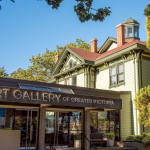 Historical Significance The Art Gallery of Greater Victoria holds a significant place in Canada's cultural and artistic history. Established in 1951, it is the largest public art museum on Vancouver Island, housing over 20,000 works of art from various periods and genres. The gallery has been a guardian of Canadian and international art, showcasing the rich cultural heritage of the... and the Oak Bay Avenue Gallery Walk, where visitors can admire contemporary art, sculptures, and Indigenous works. The Winchester Galleries feature the works of prominent Canadian artists, offering a unique immersion into the local art scene.
Educational & Research Facilities
Oak Bay is home to the University of Victoria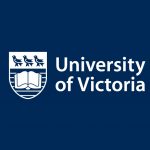 Unveiling the History The University of Victoria (UVic) stands as a testament to the rich historical legacy of Canada's educational institutions. Established in 1963, UVic has been a cornerstone of higher learning on the west coast. Nestled on beautiful Vancouver Island in British Columbia, the university has carved its path among the country's most prestigious institutions. Through its transformative educational..., one of Canada's leading universities known for its research in ocean sciences and Earth system studies. Many students and faculty reside in Oak Bay, contributing to its intellectual vitality.
In addition, Oak Bay has an array of public and private schools and prominent libraries. The Oak Bay Branch of the Greater Victoria Public Library is one of the city's intellectual havens, while the Craigdarroch Castle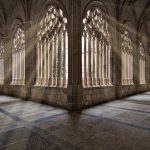 The Historical Significance of Craigdarroch Castle Craigdarroch Castle, located in Victoria, British Columbia, is a majestic fortress that stands as a symbol of Canada's rich history. Built between 1887 and 1890 for Robert Dunsmuir, a Scottish immigrant who made his fortune in Vancouver Island's coal industry, this castle holds invaluable historical significance. Walking through its grand halls evokes a sense... Historical Museum Society houses a research library in a splendidly restored Victorian mansion.
Oak Bay's Highlights & Recreation
Distinctive landmarks and parks define Oak Bay's charm. Beacon Hill Park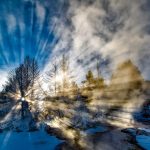 The Historical Significance Beacon Hill Park, nestled on the southern edge of Victoria, British Columbia, holds a significant place in Canada's history. Established in 1882, the park stands as a proud testament to the rich heritage and cultural legacy of the region. Its creation was not merely an act of urban planning but a deliberate effort to preserve the natural..., with its stunning views of the Strait of Juan de Fuca, or the Uplands Park, home to a rare ecosystem, are beloved retreats for both locals and travelers.
Do not miss a leisurely stroll around the Oak Bay Marina, where you can spot seals, or book a whale watching tour. And for those yearning for a dash of history, a visit to the Craigdarroch Castle is a must.
Commerce & Conveniences
Oak Bay Avenue, the city's main commercial corridor, is dotted with independent shops, antique stores, banks, postal services and diverse eateries. The quaint Tudor-style architecture gives the avenue a distinctive vibe.
Oak Bay's seasonal sales and farmers markets are also a great opportunity for snagging locally-made crafts and fresh produce. These events further underline the support of Oak Bay community for local businesses, reflecting the close-knit character of the city.
Transport & Connectivity
Oak Bay's excellent public transportation system ensures easy access to the rest of Greater Victoria. Its strategic location also means it is in close proximity to important transit hubs, such as the BC Ferries terminal in Sidney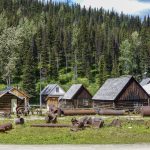 Sidney Origins & Evolution Sidney, located on Vancouver Island in the province of British Columbia, is a quaint Canadian city with a rich history. Founded in 1858 during the Fraser River Gold Rush, it blossomed from a small outpost frequented by miners to a vibrant town that is now one of the main entry points to Vancouver Island. Its nautical....
The city is serviced by the nearby Victoria International Airport, ensuring convenient national and international connectivity for residents and guests alike. Furthermore, the city's extensive bicycle lanes make cycling a popular mode of transport, encouraging a healthy and sustainable lifestyle.
Sports Facilities
The city offers a variety of sports facilities, including the Oak Bay Recreation Centre and Henderson Golf Park. For tennis enthusiasts, the beautiful Oak Bay Tennis Club is an excellent place to enjoy a match with excellent facilities. Moreover, the Royal Victoria Yacht Club serves as a hub for sailing aficionados.
Traveler's Final Take
A visit to Oak Bay reveals the city's unique character influenced by its rich British heritage, coastal charm, lively arts scene, and love for sports. The peaceful, friendly atmosphere makes it a delightful place for people of all ages.
Must-Visit Spots in Oak Bay:
Victoria Golf Club
Oak Bay City Hall
Art Gallery of Greater Victoria
Oak Bay Artists' Studio Tour
University of Victoria
Oak Bay Branch of the Greater Victoria Public Library
Beacon Hill Park
Uplands Park
Oak Bay Marina
Craigdarroch Castle
Oak Bay Avenue
Oak Bay Recreation Centre
Henderson Golf Park
Oak Bay Tennis Club
Royal Victoria Yacht Club
Packed with characteristic charm and a myriad of attractions, Oak Bay certainly deserves to be on every traveler's itinerary when visiting British Columbia. This coastal city is sure to surprise and captivate you with its unique appeal.