Sidney Origins & Evolution
Sidney, located on Vancouver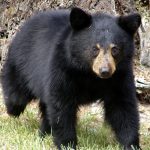 Vancouver Origins & Evolution Located on the western coast of Canada, Vancouver is a vibrant city that beautifully marries natural splendor with urban charm. Its history begins with the indigenous peoples who had inhabited this land for thousands of years before it was explored by Captain George Vancouver in the late 18th-century. Founded in 1886, the city took its name... Island in the province of British Columbia, is a quaint Canadian city with a rich history. Founded in 1858 during the Fraser River Gold Rush, it blossomed from a small outpost frequented by miners to a vibrant town that is now one of the main entry points to Vancouver Island. Its nautical history still reverberates today, with Sidney's seafront characterized by a bustling port and a dazzling array of boats. Industrial growth in the 20th century, coupled with the development of Victoria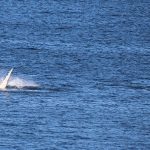 Victoria Origins & Evolution Victoria, nicknamed the "City of Gardens", is the capital of British Columbia, Canada, founded in 1843 by the Hudson Bay Company's James Douglas as a fort. The city was named after Queen Victoria of the United Kingdom. Vibrating with rich history, Victoria evolved from a small settlement to a vibrant metropolis, with an architectural nod to... International Airport and the Swartz Bay Ferry Terminal nearby, has led to Sidney's evolution into a beloved destination for both local and international tourists.
City's Geography & Demography
Located on the southern tip of Vancouver Island, Sidney is known for its temperate climate, scenic landscapes, and striking ocean views. Its geography is marked by a mixture of sandy beaches, rich farmland, and lush forests. A small and tight-knit community, Sidney has an estimated population of around 12,000 people as of 2021. Despite its small size, the city boasts a high life quality and a warm, welcoming environment. The residents, known for their hospitality, represent a mix of retirees, regular working populace, and small business owners.
Cultural & Artistic Landscape in Sidney
Sidney enjoys a thriving cultural scene. Annual events such as the Sidney Days Festival, Sidney's Waterfront Festival and ArtSea Festival attract a massive inflow of visitors, as does the Christmas Light Up, which transforms the town into a winter wonderland. Sidney's crowning jewel might just be the Sidney Museum, boasting a range of exhibits that reflect on Sidney's history. The Mary Winspear Centre, on the other hand, offers a diverse program of theater, concerts, and art representations, while galleries such as the ArtSea Gallery thrive with local and regional talent.
Educational & Research Facilities
The educational and research facilities in Sidney lend to the town's intellectual fabric. Universities like the University of Victoria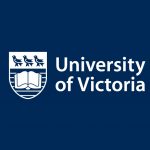 Unveiling the History The University of Victoria (UVic) stands as a testament to the rich historical legacy of Canada's educational institutions. Established in 1963, UVic has been a cornerstone of higher learning on the west coast. Nestled on beautiful Vancouver Island in British Columbia, the university has carved its path among the country's most prestigious institutions. Through its transformative educational... and Camosun College are within easy reach, hosting students from around the globe. The Sidney/North Saanich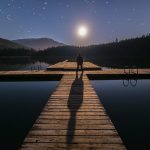 Saanich Origins & Evolution The idyllic district of Saanich, located on beautiful Vancouver Island, is one of the oldest agricultural settlements in the region. Founded in 1906, it quickly burgeoned from a small settlement of First Nations people and European settlers into a charming Canadian municipality. It beautifully encapsulates the province's history with its rich blend of heritage and modernity.... Library – Vancouver Island Regional Library offers numerous resources and holds regular events, fostering local literacy and community interest. The Shaw Centre for the Salish Sea, a marine research center, adds to the town's reputation for scientific exploration.
Sidney's Highlights & Recreation
Sidney's natural beauty and various recreational facilities make it a paradise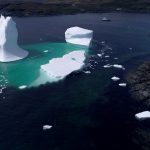 Paradise Origins & Evolution The story of Paradise begins in the late 1800s as a humble farming community. Over the past two centuries, it gradually evolved into one of the grandest living spaces one could find in Newfoundland and Labrador. Paradise was founded and developed along the Trans-Canada Highway's eastern tip, which eventually fueled its development as a glorious commercial... for outdoor enthusiasts. The Sidney Spit Marine Park, a renowned boating destination, offers sandy beaches and beautiful hiking trails. Beacon Park hosts local events and concerts, while the Sidney's Waterfront Walkway extends an opportunity to appreciate the scenic shoreline. Not to mention, the Butchart Gardens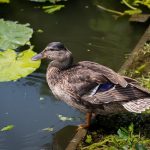 Discovering Butchart Gardens: A Journey Through Time and Beauty Hidden away on Vancouver Island in British Columbia lies a horticultural gem that has become one of Canada's most beloved landmarks - Butchart Gardens. With a history dating back over a century, this enchanting destination is not just a garden but a living testament to the power of creativity and perseverance...., just a short drive away, promises a breathtaking spectacle of floral artistry throughout the year.
Commerce & Conveniences
Shopping in Sidney delivers a more personalized experience. Unique independent shops, like the Tanner's Books and Music or the Lolly Gobble Sweet Shop, blend with chains for a diverse mix. Services such as banks and postal outlets dedicatedly support locals and tourists alike. Sidney's Thursday Night Market, a summer event, is also a must-visit for seasonal produce, artisanal goods, and local entertainment.
Transport & Connectivity
Sidney's infrastructure ensures an efficient connectivity. Public transport, served by BC Transit, interfaces Sidney and several other municipalities. The Victoria International Airport, located 2 km from the town center, facilitates international connections, while the Swartz Bay Ferry Terminal ensures smooth traffic to and from the mainland.
Sports Facilities
Sidney caters impressively to sports enthusiasts. The Greenglade Community Centre provides a range of sports opportunities, and the Panorama Recreation Centre offers ice rinks, pools, and tennis courts for public use. The nearby Glen Meadows Golf and Country Club grants golfers an idyllic setting to unwind.
Traveler's Final Take
The peaceful city of Sidney seamlessly melds a rich history, cultural tapestry, natural beauty, and modern conveniences. It's a little piece of Canadian paradise that offers something for everyone, from stunning landscapes and abundant activity to an inviting community vibewith all the necessary amenities of contemporary life.
Must-Visit Spots in Sidney:
Sidney's Waterfront Festival
Sidney Museum
Mary Winspear Centre
Sidney/North Saanich Library – Vancouver Island Regional Library
Shaw Centre for the Salish Sea
Sidney Spit Marine Park
Beacon Park
Sidney's Waterfront Walkway
Butchart Gardens
Tanner's Books and Music
Lolly Gobble Sweet Shop
Sidney's Thursday Night Market
Victoria International Airport
Swartz Bay Ferry Terminal
Greenglade Community Centre
Panorama Recreation Centre
Glen Meadows Golf and Country Club