The Historical Significance of UBCO
Established in 2005, The University of British Columbia's Okanagan Campus (UBCO) is a renowned post-secondary institution that holds a special place in the history of Canadian education. Just over a decade ago, UBCO expanded from its Vancouver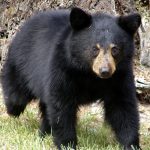 Vancouver Origins & Evolution Located on the western coast of Canada, Vancouver is a vibrant city that beautifully marries natural splendor with urban charm. Its history begins with the indigenous peoples who had inhabited this land for thousands of years before it was explored by Captain George Vancouver in the late 18th-century. Founded in 1886, the city took its name... roots, opening up a world of opportunity in the picturesque Okanagan Valley. Even though it's younger than other notable institutions in the country, UBCO has intricately woven itself into the very fabric of Canada's educational scene, inspiring generations of students.
This expansion was not merely a physical one, but a step further in the university's commitment to expanding knowledge boundaries and uplifting communities. The establishment of UBCO played a significant part in providing more accessibility to quality education in the region. As a symbol of academic prowess beautifully nested amidst nature, UBCO is poised at the intersection of tradition, modernity, and nature's bounty.
A Celebration of Architectural Beauty
Beyond its purpose as an educational institution, Okanagan Campus stands as a piece of architectural elegance. Its design charmingly complements the surrounding natural beauty of the Okanagan Valley, providing a serene ambience for students and visitors alike, which aids in creating a nurturing environment for academic pursuits.
Distinctive, modern buildings are scattered across lush landscapes, showcasing western Canada's stunning architecture that inherently respects, and blends with, its environment. The University's most notable buildings such as the Charles E. Fipke Centre for Innovative Research and Engineering, Management, Education complex (EME) deftly combine technological advancement with sustainable, aesthetic architectural design.
An Array of Unique Experiences
At UBC Okanagan Campus, it's not just about receiving a first-class education. UBCO offers a unique and enriching experience that extends beyond classroom walls. With outdoor activities and cultural opportunities, the campus provides a melting pot of experiences that cater to a plethora of interests, fostering holistic growth for its students.
In this bustling academic hub, there are countless clubs, societies, and sports teams that cater to a variety of passions. Surrounded by mesmerizing landscapes and recreational spaces, students can find inspiration in numerous outdoor activities, like hiking, biking, and kayaking. Moreover, several annual events and affairs showcase the culturally diverse and inclusive UBCO community.
Steeped in historical significance, enveloped in architectural grandeur, and teeming with unique experiences, the University of British Columbia's Okanagan Campus (UBCO) is truly exceptional. It's more than just an educational institution—it's a vibrant community and a symbol of Canada's commitment to academic excellence and inclusivity. Whether you're a student aspiring for a diverse and enlightening university experience or a visitor seeking a unique travel destination, UBCO is sure to offer an unforgettable memory. Its prominence and appeal goes beyond national boundaries, fostering inspiration and providing opportunities in the heart of Canada's Okanagan Valley. So, when creating your Canadian bucket list, remember to add a visit to this valuable Canadian gem.