Peachland Origins & Evolution
The charming city of Peachland in British Columbia has a long and fascinating history. It was originally inhabited by the syilx (Okanagan) people before John Moore Robinson founded it in 1897. Peachland's name, on the other hand, is said to have originated from the many "peach" trees that were growing in the region. However, contrary to the name, these trees were actually apricot trees. Since its founding, Peachland has prospered from gold mining and forestry, before transitioning into a thriving community that it is today. The city's evolution is attributed to the influx of retirees, artisans, and entrepreneurs, transforming the city into a vibrant community, yet maintaining its quaint small-town charm.
City's Geography & Demography
Nestled between Okanagan Lake and Okanagan Mountain, Peachland's geographical location and natural beauty are its major attractions. The city offers a temperate climate with hot summers and mild winters, typical of the central Okanagan region. Peachland's population is around 5000, embodying a relaxed lifestyle, and a strong sense of community. The region is known for its diversity, with people from various cultures and backgrounds calling it home, contributing to the unique charm and cultural richness of the city.
Cultural & Artistic Landscape in Peachland
Culturally, Peachland is teeming with celebrations and artistic shows. The annual Peachland Fall Fair and Little Schoolhouse Art Show are popular events attracting artists and spectators alike. The city's special treat lies within the Peachland Historic School, which houses the Peachland Art Gallery, showcasing the works of local and international artists. The community theater group, Peachland Players, also adds to the rich cultural landscape through their year-round performances.
Educational & Research Facilities
There are several educational and research institutions scattered throughout Peachland. Peachland Elementary is an esteemed public school in the region, while Okanagan College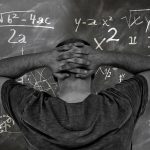 Exploring Okanagan College: An Icon of Canada's Educational Landscape Tucked away in the charming British Columbian city of Kelowna, Okanagan College boasts a heritage dating back to 1963. The sprawling college commands an imposing view, overlooking serene Okanagan Lake and surrounded by majestic mountains. Its lush green surroundings breathe in an inspiring spirit of learning and camaraderie. The institution's rich... is a reputable post-secondary institution nearby. The Hardy Falls Salmon Hatchery serves as both a research facility and an educational center focused on environmental conservation. The Peachland Library is an important resource center in the community, offering various programs and services.
Peachland's Highlights & Recreation
Peachland boasts of several beautiful parks and recreational areas. The Antler Beach, Hardy Falls, and Trepanier Creek Greenway are popular natural attractions. The city's crown jewel is the Okanagan Lake – perfect for swimming, boating, and fishing. Peachland's ZipZone Adventure Park, housing Canada's highest freestyle zip-line, thrills adventurers. The city also prides itself on the sightings of the elusive Ogopogo, a folkloric sea-serpent residing in Okanagan Lake.
Commerce & Conveniences
Downtown Peachland is lined with unique boutiques, shops, and eateries, each with a distinctive character. Retail conveniences like Peachland Pharmacy and Peachland Plaza cater to the residents' various needs. The city is also home to major banks, postal services, and often hosts seasonal sales in Downtown Peachland.
Transport & Connectivity
Peachland's location midway between Kelowna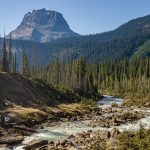 Brief History of Kelowna Situated in the Okanagan Valley, the vibrant and dynamic city of Kelowna has a rich and storied history, which makes it a more intriguing place to visit. The city's name is derived from the Okanagan language word "Kelawnan", which means "grizzly bear". It was home to the indigenous Syilx people for thousands of years before the... and Penticton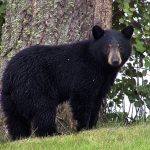 Penticton Origins & Evolution Situated between beautiful Lake Okanagan and Skaha Lake, Penticton was originally inhabited by the Syilx (Okanagan) people. The name "Penticton" translates to "a place to stay forever," a nod to the region's serene beauty. The city gained its status in 1908, growing steadily to a year-round tourist hotspot from a summertime vacation escapes. Penticton's growth has... provides excellent transport links, making it easily accessible. The city benefits from well-connected roads and offers regular bus services through BC Transit. Kelowna International Airport
A Iconic Landmark with a Rich History Kelowna International Airport, located in the stunning Okanagan Valley of British Columbia, is undeniably one of Canada's most iconic landmarks. Steeped in history, this airport has played a pivotal role in connecting the region to the rest of the world for over seven decades. Its establishment in 1946 marked a turning point for..., which is only a 40-minute drive, serves as a major transit hub facilitating domestic and international connectivity.
Sports Facilities
Peachland is home to various sports facilities. The outdoor sports courts found at Peachland Elementary provide facilities for tennis and basketball. The city also houses a skate park, golf course, and district tennis courts. The Peachland Riding Club is a treasured establishment for equestrian lovers.
Traveler's Final Take
In conclusion, Peachland is a dynamic city blessed with natural beauty, a rich cultural scene, and numerous recreational activities. Whether you are a nature lover, culture enthusiast, or adventure junkie, Peachland has something for everyone. The city's small-town charm, friendly community, and excellent amenities make it a must-visit destination.
Must-Visit Spots in Peachland:
– Peachland Historic School
– Peachland Art Gallery
– Peachland Elementary
– Okanagan College
– Hardy Falls Salmon Hatchery
– Peachland Library
– Antler Beach
– Hardy Falls
– Trepanier Creek Greenway
– Okanagan Lake
– ZipZone Adventure Park
– Peachland Pharmacy
– Peachland Plaza
– Peachland Elementary sports courts
– Peachland Riding Club