Pelham Origins & Evolution
Pelham, located in the Niagara region of south Ontario, Canada, is rich in history and tradition. It was founded in the late 18th century by Irish, English, and Dutch settlers. The establishment of a thriving agricultural industry laid the foundation for the city's evolution. Pelham has managed to perfectly preserve its past, evident in landmarks like the Pelham Museum and the Pelham Historical Society. Remarkably, Pelham is named after Sir William Pelham, a former Chief Justice of Upper Canada.
The city's development has been marked by a steady expansion in its social, cultural, and economic sectors, which have collectively contributed to its transformation from a primarily farming community to a diversified modern municipality.
City's Geography & Demography
Stretching over 126.5 square kilometers, Pelham is characterized by a unique blend of rural and urban landscapes. Situated in the heart of the beautiful Niagara region, it has a temperate climate, witnessing warm summers and mildly cold winters.
In terms of demography, Pelham has a population of approximately 17,000, a mix of both long-time locals and new settlers attracted by the city's charm and opportunities. This diversity brings a vibrant and unique character to the city.
Cultural & Artistic Landscape in Pelham
Pelham boasts a rich cultural landscape. The city is home to an array of events, museums, theaters, and galleries that portray the creativity of the local and regional arts scene. The Pelham Summerfest and Pelham Art Festival are significant annual events gathering artists and enthusiasts alike.
Prominent venues like the Rose City Kids Theatre and Pelham Public Library's Art Exhibition often house exquisite installations and performances. The city takes immense pride in nurturing local talent and promoting artistic expression.
Educational & Research Facilities
Pelham contains several top-class educational and research establishments. Local schools like E.L. Crossley Secondary School and Fonthill Public School have a long-standing commitment to educational excellence.
Moreover, Pelham Public Library serves as an important knowledge resource, conducting activities that encourage lifelong learning. For higher academics and research, nearby institutions like Brock University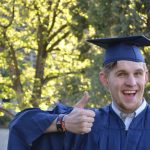 A Timeless Seat of Learning: Brock University's Historical Significance Located in the vibrant city of St. Catharines, Ontario, Brock University has a rich history that matches the cultural heritage of the region. Established in 1964, the institution is named in honor of Major General Sir Isaac Brock, a hero of the War of 1812. Brock University was born out of... and Niagara College offer a wide array of courses.
Pelham's Highlights & Recreation
For nature lovers, Pelham promises exciting recreational spots and landmarks. The Short Hills Provincial Park and St. Johns Conservation Area offer numerous trails for hiking, biking, and wildlife sightings.
Landmarks such as the Comfort Maple – Canada's oldest sugar maple tree – and the historic Rockway Hall, add to the city's timeless appeal. Additionally, Pelham's Summerfest, a renown street party, is not to be missed for its fun games, music, and food.
Commerce & Conveniences
Pelham has a thriving commercial scene, with numerous shops, banks, and postal services tightly woven into daily life. Businesses ranging from local grocery stores to high-end boutiques and service sectors have a stronghold in the area.
Seasonal farmers' markets offer a tantalizing taste of Pelham's productive farmlands, whereas, in the festive season, community-driven sales events become the city's highlight.
Transport & Connectivity
Pelham provides excellent public transportation services, including efficient bus service run by the Niagara Region Transit. It enables residents and visitors to navigate easily across the city and beyond.
Moreover, transportation hubs like the Union Station and nearby international airports in Toronto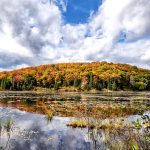 in this paragraph summarize the city highlights and end with a list "Must-Visit Spots in Toronto". Toronto Origins & Evolution Toronto, Canada's largest city, can trace its roots back to the late 18th century. Originally known as Fort York, it was established by the British as a strategic location during the American Revolutionary War. Despite changes and challenges, Toronto swiftly... and Hamilton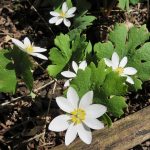 Hamilton Origins & Evolution Hamilton, often known as "Steeltown" due to its dominant steel and manufacturing sectors, is a city rich with history. Founded by George Hamilton in 1816 following the War of 1812, it quickly became a prominent industrial centre due to its strategic location at the western end of the Niagara Peninsula. Notably, the city was home to... ensure strong connectivity for national and international travelers.
Sports Facilities
Sports and wellness are significant aspects of Pelham's community life. The city boasts of modern spaces such as the Meridian Community Centre, which offers sports facilities like twin-pad arenas, a walking track, and community rooms.
Additionally, Pelham is home to several top-tier golf courses and fields for baseball, soccer, and other outdoor games.
Traveler's Final Take
A trip to Pelham is more than just a visit; it's an experience that intertwines natural beauty, culture, sports, and commerce, all under the realm of a welcoming community. Pelham invites you to explore its historical landmarks, immerse in its lively cultural scene, relish its local produce, and take back an experience of a lifetime.
Must-Visit Spots in Pelham
Pelham Museum and the Pelham Historical Society
Short Hills Provincial Park and St. Johns Conservation Area
The Comfort Maple
Pelham Public Library and its Art Exhibition
The annual Pelham Summerfest and Pelham Art Festival
The Meridian Community Centre
Rockway Hall
Seasonal Farmers' Market
Pelham's Local Shops and Boutiques