Penhold Origins & Evolution
Located in Alberta, Canada, the dazzling city of Penhold shines as a historical gem nestled within the Red Deer County. Founded in the late 1800s as a small hamlet along the Calgary-Edmonton railroad, Penhold's rugged spirit is deeply engraved in railways and trading. The city rapidly expanded, surging from its humble beginnings, and was formally incorporated as a town in 1980. The timeline of Penhold reflects a fantastic chronicle of growth, preservation, and modernization, with each epoch leaving a distinct imprint on the city's identity.
City's Geography & Demography
Penhold lies in the heart of Alberta, boasting a picturesque location just south of Red Deer. Complimenting its beauty, Penhold embraces a humid continental climate, characterized by warm summers and crisp, snowy winters. Although modest in size, Penhold's population is both vibrant and diverse. The city caters to nearly 3,000 residents, offering a perfect blend of a peaceful environment colored with the dynamism of urban amenities.
Cultural & Artistic Landscape in Penhold
Penhold is a city that celebrates life and creativity. Its cultural and artistic landscape is highlighted by its array of different events and festivals. From the renowned outdoor summer festival to the unmissable winter lights celebration, Penhold's seasonal events are heartwarming demonstrations of unity and diversity. Underscoring its commitment to art, Penhold is home to the Penhold and District Museum, which is a treasure cove of local history and art.
Educational & Research Facilities
In the realm of education, Penhold stands tall. The city is home to the Penhold Crossing Secondary School and the Penhold School of Aviation. The school of aviation, in particular, sets Penhold apart, delivering comprehensive piloting programs that have won national acclaim. Penhold Public Library adds to the educational richness of the town, offering an extensive selection of materials for research and reads.
Penhold's Highlights & Recreation
Exploring Penhold is to wander into an adventurous narrative where each chapter represents a unique recreational spot. Jesse Duncan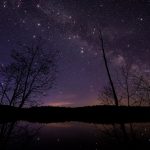 Duncan Origins & Evolution The city of Duncan, nestled within the Cowichan Valley on Vancouver Island in British Columbia, is steeped in a rich history. Serving as the traditional lands of the Quw'utsun' (Cowichan) First Nations for thousands of years, Duncan was officially founded in the late 19th century, much like many Canadian settler communities, by William Chalmers Duncan, after... Park and Deer Pointe Park stand among the city's green lungs, offering vast expanses where one can enjoy fresh air and outdoor activities. The city's trail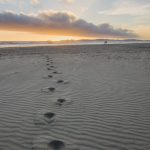 Trail Origins & Evolution The city of Trail, situated in British Columbia, Canada, holds a rich history that traces its roots to the 19th century. The city was founded by prospectors during the Gold Rush era, enticed by its bountiful deposits of minerals, mainly gold, silver, and copper. Later, the thriving mining industry prompted the construction of the Trail Smelter,... system connects many of these parks, inviting walkers, runners, and bikers to tour Penhold's natural beauty.
Commerce & Conveniences
Penhold nurtures an all-encompassing commercial environment, hosting a myriad of shops, banks, and communal services. Whether one is looking for clothing boutiques, restaurants, or grocery stores, the city centre has it all. The town also provides comprehensive banking and postal services, ensuring both residents and visitors are fully catered for in all essentials.
Transport & Connectivity
In terms of transport and connectivity, Penhold ticks all boxes. Red Deer regional airport is conveniently close, providing easy travel options. Penhold's Transit service efficiently links the city with its neighboring metropolis, Red Deer. Additionally, major bus routes pass through Penhold, ensuring easy travel both within and out of the city.
Sports Facilities
As for sports facilities, Penhold outshines. The Penhold Regional Multiplex stands as a grand exemplar of the town's sports infrastructure. Equipped with a fitness center, full-sized gymnasium, and an NHL sized ice arena, Multiplex hosts an array of sports activities, ensuring an active lifestyle for residents under all weather conditions.
Traveler's Final Take
Penhold, although quite unrated, offers a unique Canadian experience. From its roots in early railway development to its current status as a flourishing town, Penhold truly has it all. Whether you're a history buff, nature enthusiast, urban adventurer, or student, Penhold promises an experience to remember.
"Must-Visit Spots in Penhold" include:
– Penhold & District Museum
– Penhold Crossing Secondary School
– Penhold School of Aviation
– Penhold Public Library
– Jesse Duncan Park
– Deer Pointe Park
– Local city shops and stores
– Penhold Regional Multiplex.