Ponoka Origins & Evolution
Ponoka, the name derived from the Blackfoot term for 'elk', is a small city situated in Alberta, Canada. From a historic standpoint, its origins date back to 1891 when it was initially established as a major stop along the Calgary-Edmonton railway. Over the years, its location made it a central point for trade and settlement in central Alberta. The town was officially incorporated as a city in 1904 and continued to grow and develop, taking on its own unique character filled with rich historical significance and a strong sense of community.
This agricultural town, with its rustic charm and pioneering spirit, epitomizes the idyllic tranquility of rural life. Its evolution from a quaint railway stop to a small bustling city is a testament to the resilience, hard work, and determination of its inhabitants.
City's Geography & Demography
Situated at the heart of Alberta's parkland region, halfway between Edmonton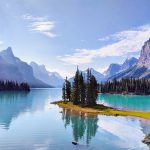 Edmonton Origins & Evolution Located on the North Saskatchewan River in Alberta, Canada, Edmonton is a city with a rich Native history dating back thousands of years to the indigenous tribes that once inhabited the region. European settlers arrived in the late 18th century, starting with the Hudson's Bay Company in 1795. They established Edmonton as a key trading post... and Calgary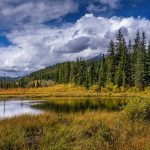 Calgary Origins & Evolution Calgary, located in the foothills of the Rocky Mountains of Alberta, Canada, has a rich and diverse history. Its name originates from a bay on the Isle of Mull, Scotland. It was officially founded as a town in 1884, and by the year 1891, it had elected its first mayor. The development of Calgary was primarily..., Ponoka is blessed with an abundance of natural beauty. Its picturesque landscape encompasses numerous water bodies and green spaces, presenting a stunning contrast to the traditional cityscape. The city experiences a humid continental climate, with warm summers and cold, snowy winters.
In terms of population, Ponoka is a small city with an estimated count of around 7,000 residents. It boasts a rich cultural diversity with a mix of indigenous and non-indigenous inhabitants. This diversity is ingrained in the city's tapestry, creating a vibrant, inclusive society.
Cultural & Artistic Landscape in Ponoka
Ponoka is a city that celebrates its cultural heritage and artistic traditions. The Ponoka Stampede, a seven-day international rodeo event, is the city's premier annual event that draws large crowds from all over Canada. This event is a celebration of the city's rich past and its profound connection to the sport of rodeo.
In terms of art, Ponoka is home to the Community Art Club which promotes local artists and provides a platform for creative expression. The city also hosts various music festivals and art exhibitions throughout the year, further enriching its cultural landscape.
Educational & Research Facilities
Ponoka boasts a diverse range of educational and research facilities. The city is home to Ponoka Elementary School, Ponoka Secondary Campus, and St. Augustine Catholic School. The nearby Olds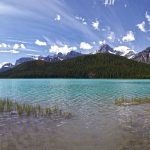 Olds Origins & Evolution Olds, nested in the Calgary-Edmonton Corridor of central Alberta, was originally established in 1891 following a push for development by the Calgary and Edmonton Railway. Named after its developer, the brave politician and businessman David W. Olds, the town has constantly adapted to progress while maintaining its historical character. Early economic activity was farming-centered, but the... College in Olds, Alberta is reputed for its programs in agricultural sciences and rural entrepreneurship.
Moreover, the Centennial Centre for Mental Health and Brain Injury is a specialty health care facility that conducts valuable research in psycho-neurology. The Ponoka Jubilee Library, a member of the Parkland Regional Library System, serves as the city's main informational hub and provides an array of resources for education and self-discovery.
Ponoka's Highlights & Recreation
Recreation is a significant part of life in Ponoka. From several beautiful parks such as Centennial Park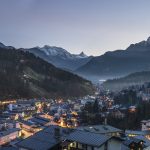 A Storied Past: The Historical Significance of Centennial Park Named in honor of Canada's centennial in 1967, Centennial Park illustrates the country's rich history and evolution over time. A living testament to Toronto's commitment to preservation, the park stretches over an expansive 525 acres and was unveiled to commemorate the country's 100th birthday. Venturing through the serene environs, it is... and Lion's Centennial Park, which offer green space and outdoor activities like walking and cycling, to the Aquaplex, a community aquatic center, Ponoka offers a variety of activities for everyone.
For those interested in history, there are several historical landmarks as well, like the Fort Ostell Museum, boasting exhibits showcasing the city's history, and the C & E Trail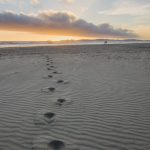 Trail Origins & Evolution The city of Trail, situated in British Columbia, Canada, holds a rich history that traces its roots to the 19th century. The city was founded by prospectors during the Gold Rush era, enticed by its bountiful deposits of minerals, mainly gold, silver, and copper. Later, the thriving mining industry prompted the construction of the Trail Smelter,..., a historic path that once connected Calgary and Edmonton.
Commerce & Conveniences
From bustling shops and farmers' markets to efficient public services, Ponoka offers everything a visitor or resident might need. The Ponoka Trade Fairs offer a plethora of local goods, from handmade crafts to home-produced foods. For everyday needs, the city hosts several supermarkets, clothing stores and a thriving agri-business sector.
Key public services like banks, post offices, and government offices are conveniently located within the city limits ensuring seamless access to various city services. The city regularly hosts seasonal sales and events, adding a dynamic nature to its commercial activities.
Transport & Connectivity
Ponoka's strategic locale facilitates efficient connectivity and transport services. The city's public transport comprises of buses and taxis, and it is serviced by interconnected highways and railway services. The city's proximity to both the Red Deer Regional Airport and Edmonton International Airport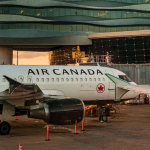 The Historical Significance of Edmonton International Airport Come be a part of the living history at Canada's Edmonton International Airport. Opening its doors for the first time in 1960, this facility has served as a gate to the sky for countless passengers and transport operations. Over the years, it's seen immense growth, playing a critical role in Alberta's economic growth... further boosts its connectivity.
Sports Facilities
For sport enthusiasts, the city hardly disappoints. The Ponoka Sportsplex is a hub for indoor sporting activities, home to an indoor soccer field and two regulation-sized hockey rinks. The Ponoka Stampede Grounds, apart from hosting the popular rodeo event, are the city's main outdoor sports venue.
Traveler's Final Take
Visit Ponoka for its charm, community spirit, and cultural richness. Its scenic beauty, history echoes, and the casual, easy rhythm of life make it an extraordinary escape. Ponoka's enduring spirit reflects in every aspect — from its rodeo heritage and rich agricultural roots to its strong sense of community and thriving arts and sports scene.
"Must-Visit Spots in Ponoka"
1. Ponoka Stampede Grounds
2. Fort Ostell Museum
3. Centennial Park
4. Lion's Centennial Park
5. Ponoka Aquaplex
6. Ponoka Jubilee Library
7. Centennial Centre for Mental Health and Brain Injury
8. C & E Trail
9. Ponoka Sportsplex
10.Ponoka Trade Fairs
Whether you are a seasoned traveler or a local citizen, Ponoka is a gem worth exploring, showcasing an authentic Alberta experience!