Port Moody Origins & Evolution
The charming city of Port Moody reclines on the eastern tip of Burrard Inlet nestled in the Lower Mainland of British Columbia. The city's rich history dates back to 1859, when it was identified as a destination terminus for the Canadian Pacific Railway. It was named after the then-Governor, Richard Clement Moody, a key figure in the provincial evolution of British Columbia. The city, initially characterized by its forest industry, experienced a significant transformation when the railway was completed in 1886, housing station buildings, a post office, and Canada's first western telegraph office. The 20th century brought suburban residential growth, transforming it into a bustling city balancing modern urban elements with well-preserved historical hues.
City's Geography & Demography
Port Moody enjoys a prime location with the Pacific Ocean to its West, the cities of Coquitlam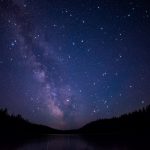 Coquitlam Origins & Evolution The history of Coquitlam is deeply rooted in culture and development. Originally inhabited by the Coast Salish people, Coquitlam was not officially incorporated until 1891, making it one of the younger cities in British Columbia, Canada. Over the years, the city has morphed from a small mill town into a thriving city with diverse demographics, employment... and Burnaby to its East and South respectively, and North Shore Mountains forming a picturesque backdrop. It has a temperate rainforest climate, characterized by mild, damp winters and warm, dry summers. Covering an area of 26.21 square kilometers, Port Moody is home to over 33,500 residents. Known for its high living standards, it is a diverse mix of families, working professionals, and retirees, offering a continuum from urban vibrancy to suburban tranquility.
Cultural & Artistic Landscape in Port Moody
The city overflows with cultural richness, from its annual festivals like the Port Moody Ribfest and the Canadian Film Festival to the Port Moody Art Centre, a hub for visual arts, music, and theatre. The city's historical center, Moody Centre, is dotted with heritage buildings while Gallery Bistro and Silk Art Gallery provide platforms for local artists. Moreover, Port Moody Station Museum renders unique glimpses into the city's railway heritage and pioneering past.
Educational & Research Facilities
Port Moody is served by School District 43 Coquitlam, housing several primary, middle, and high schools. It is also home to the distinguished Simon Fraser University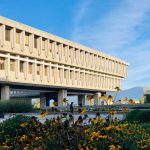 The Historical Significance of Simon Fraser University Nestled in the scenic Burnaby Mountain, Simon Fraser University stands as a testament to Canada's rich cultural heritage and academic excellence. Established in 1965, SFU has played a pivotal role in shaping the intellectual landscape of the nation. As the third-largest university in British Columbia, it has nurtured generations of scholars, researchers, and.... The knowledge thirst is further satisfied by the Port Moody Public Library, hosting an extensive collection of books, resources, and programs. The city also houses several R&D centers, reflecting its commitment towards scientific exploration and innovation.
Port Moody's Highlights & Recreation
The city lures with its natural and architectural landmarks. Rocky Point Park, with its trails, pier, and spray park, offers excellent recreational opportunities. The Shoreline Trail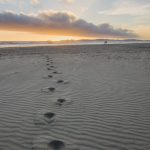 Trail Origins & Evolution The city of Trail, situated in British Columbia, Canada, holds a rich history that traces its roots to the 19th century. The city was founded by prospectors during the Gold Rush era, enticed by its bountiful deposits of minerals, mainly gold, silver, and copper. Later, the thriving mining industry prompted the construction of the Trail Smelter,..., a linear waterfront park, provides birdwatching and nature walks. Heritage Woods, a district with modern houses mixed amongst forests, offers breathtaking views.
Commercial enterprises maintain the city's historical aesthetics while offering modern conveniences. Shop for local produce at Port Moody's Farmers Market or explore local boutiques for unique finds. The city's breweries, dubbed 'Brewers Row,' have earned fame for their niche brews. Banks, postal services, and various businesses are centered around Saint Johns Street, easing accessibility for residents and visitors alike.
Transport & Connectivity
Despite its calm demeanor, Port Moody is well-connected. The West Coast Express, a commuter rail service, links Port Moody to downtown Vancouver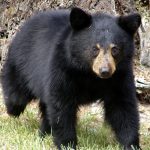 Vancouver Origins & Evolution Located on the western coast of Canada, Vancouver is a vibrant city that beautifully marries natural splendor with urban charm. Its history begins with the indigenous peoples who had inhabited this land for thousands of years before it was explored by Captain George Vancouver in the late 18th-century. Founded in 1886, the city took its name... and Mission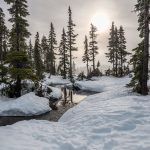 Mission Origins & Evolution Incorporated in 1892, Mission is a small, idyllic city in British Columbia, Canada. Its roots can be traced back to the establishment of St. Mary's Mission in 1861 by Father Fouquet. With abundant timberlands, the area started to develop significantly due to the forestry industry. The introduction of the Canadian Pacific Railway further fostered the city's.... The city also extends the SkyTrain service, offering convenient transit within the Metro Vancouver area. The Trans-Canada highway keeps the city connected by road while Vancouver International Airport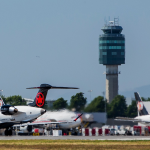 The Historical Significance of Vancouver International Airport Vancouver International Airport (YVR) is not just an airport; it is a symbol of the city's growth and prosperity. As one of Canada's most iconic landmarks, it has witnessed countless historical milestones that have shaped the region into what it is today. From its humble beginnings as a small airfield in 1929, YVR..., a 40-minute drive away, facilitates global connectivity.
Sports Facilities
Port Moody scores high in sporting infrastructure too. The Port Moody Recreation Complex and the Trasolini Field, with their pools, ice rinks, gyms, and sports fields, cater to the city's active populace. The city regularly hosts sporting leagues and events, promoting a sense of community and active living.
Traveler's Final Take
As a final note, Port Moody is an enchanting city packed with historical richness, natural beauty, cultural vibrancy, and urban convenience. Whether savoring a craft beer at the city's breweries, enjoying a stroll in Rocky Point Park, or immersing in the local history at the Moody Station Museum, the city is sure to leave you charmed and inspired.
Must-Visit Spots in Port Moody
Port Moody Ribfest & Canadian Film Festival
Port Moody Arts Centre, Gallery Bistro, and Silk Art Gallery
Moody Centre and Port Moody Station Museum
Simon Fraser University and Port Moody Public Library
Rocky Point Park and Shoreline Trail
Port Moody Farmers Market and Brewers Row
Trans-Canada Highway and Vancouver International Airport
Port Moody Recreation Complex and Trasolini Field