Prince Rupert Origins & Evolution
Residing on Kaien Island, off the Canadian mainland's North Coast, sits the quaint city of Prince Rupert. This port city, named after the first Governor of the Hudson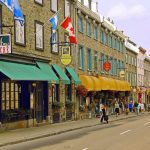 Hudson Origins & Evolution Hudson is a charming town nestled on the banks of the Ottawa River in Quebec. Founded in the late 19th century, it has seamlessly blended its historic charm with modern conveniences. Originally an Anglican farming community named Cavagnal, it rebranded as Hudson in the 1960s to reflect its British roots and to appease English-speaking residents. This... Bay Company, Prince Rupert of the Rhine, was officially incorporated in 1910. However, its history stretches as far back as 10,000 years with the local Tsimshian Nation. Modern-day Prince Rupert was envisioned to be the terminus of the Grand Trunk Pacific Railway, linking the deep-water port to the North American railway system. While that dream faltered after World War I, the Port of Prince Rupert is now North America's closest port to Asia by up to 58 hours, cementing its essential role in the Canadian economy.
City's Geography & Demography
Prince Rupert is nestled between the towering peaks of the Coast Mountains and the wild, expansive Pacific Ocean. Its height provides a natural advantage to its port, compounded by the city's location in the Skeena River estuary. The city experiences a temperate oceanic climate with heavy rainfall, which has endowed it with lush rainforests. Statistically, Prince Rupert is a small city. However, with a multicultural population of over 12,300, it brims with a big city's vibrancy. Its four main neighbourhoods each have their own distinct character. The city's diverse population has contributed significantly to its inclusive and multilingual communities.
Cultural & Artistic Landscape in Prince Rupert
Despite its humble size, Prince Rupert boasts a vibrant cultural scene. The Lester Centre of the Arts hosts a variety of performances, serving as the cultural hub of the city. Additionally, Prince Rupert is home to the Museum of Northern BC, which captures the rich, ancient culture of the area. The Tom Rooney Playhouse, operated by the Prince Rupert Community Arts Council, offers diverse performing arts. Art lovers can find local First Nations and regional arts at the Ice House Gallery.
Educational & Research Facilities
Promotions of literacy and lifelong learning occur through the public library, Prince Rupert Library, and the local college, Coast Mountain College. The college offers a wide range of courses, including those centered on the local culture and environment. The Prince Rupert School District is responsible for K-12 education, with Roosevelt Park School standing out for its state-of-the-art campus.
Prince Rupert's Highlights & Recreation
Prince Rupert gains recognition for its stunning natural beauty, abundant outdoor recreation, and rich cultural heritage. It's home to the stunning Butze-Rainforest walking trail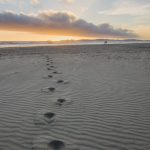 Trail Origins & Evolution The city of Trail, situated in British Columbia, Canada, holds a rich history that traces its roots to the 19th century. The city was founded by prospectors during the Gold Rush era, enticed by its bountiful deposits of minerals, mainly gold, silver, and copper. Later, the thriving mining industry prompted the construction of the Trail Smelter,..., where ancient trees reach to the sky. The Khutzeymateen Grizzly Bear Sanctuary, the only area in Canada specifically protected for grizzly bears, is not far away. One can even see whales off the shore in Work Channel.
Commerce & Conveniences
Being a moden city, you have all the conveniences of banks, shops, postal services, and seasonal sales at your fingertips in Prince Rupert. You can shop for local souvenirs in Cow Bay's unique boutiques and Cowpaccino's Coffee House is a favorite stop for both locals and visitors.
Transport & Connectivity
Prince Rupert has numerous transportation options from the Prince Rupert Airport, serviced by Air Canada, to the ferry terminal connecting it to the Haida Gwaii and the BC mainland. Via Rail also operates a passenger service to Jasper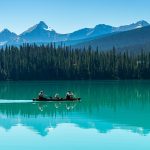 Jasper Origins & Evolution Nestled within the captivating landscapes of Canada's Alberta province, Jasper's history roots back to the early 19th century. Birthed as a fur trading outpost for the Hudson's Bay Company, it gradually blossomed into a prominent trading point on York Factory Express trade route. With the completion of Canadian Pacific Railway in 1885, Jasper saw a swift... National Park along the picturesque Skeena route.
Sports Facilities
Prince Rupert houses recreational facilities catering to diverse sports. The Jim Ciccone Civic Centre, for instance, comprises Rupert Rampage Ice Hockey, an aquatic center, and a gymnasium. Golf enthusiasts can tee-off at the Prince Rupert Centennial Golf Course, and those who prefer bowling can do so at the Black Diamond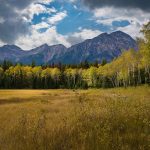 Black Diamond Origins & Evolution Black Diamond's rich history takes us back to the late 19th century, when settlers came to the area due to coal mining opportunities, leading to the city's unique name. The city was incorporated in 1956, and from then, its growth has been steady, preserving a quaint small-town feel. A notable feature of the city's past... Bowl.
Traveler's Final Take
With this picturesque landscape, deep cultural roots, and modern amenities, Prince Rupert offers a unique experience for both its residents and visitors. From its rich history to its natural beauty and astounding wildlife, there are many reasons why Prince Rupert is a city worth exploring.
Must-Visit Spots in Prince Rupert
1. Port of Prince Rupert
2. Lester Centre of the Arts
3. Museum of Northern BC
4. Tom Rooney Playhouse
5. Ice House Gallery
6. Butze-Rainforest walking trail
7. Khutzeymateen Grizzly Bear Sanctuary
8. Work Channel
9. Cow Bay's unique boutiques
10. Cowpaccino's Coffee House
11. Prince Rupert Airport
12. Jim Ciccone Civic Centre
13. Prince Rupert Centennial Golf Course
14. Black Diamond Bowl.