Provost Origins & Evolution
Provost is located on the border of Alberta and Saskatchewan in Canada, originally known for its fertile farmland. The town of Provost was incorporated as a village in 1907 before being granted town status in 1952. Throughout its history, Provost has been connected to the agricultural sector, but over time, it has developed into a bustling commerce and lifestyle hub.
The name 'Provost' emerged, intriguingly, not from a historical figure or geographical feature, as with many Canadian locales, but were devised by a Canadian Pacific Railway land agent named Nolan. The town has flourished dramatically since its modest origins, expanding to encompass a variety of industries, including notable contributions to the Canadian oil and gas industries.
City's Geography & Demography
Set amidst the rolling plains of eastern Alberta, Provost lends itself to expansive prairie vistas and sweeping farmland beauty. A blend of rural tranquility and urban comfort, the town provides a tranquil refuge from the bustling city life. The climate of Provost is continental, characterized by warm summers and cold winters, causing stark seasonal variations.
As per the Canada census data from 2016, Provost has a population of over 2000 residents. The community is diverse and multicultural, welcoming an influx of residents from various walks of life who are attracted to the thriving businesses and wealth of amenities.
Cultural & Artistic Landscape in Provost
Culture and arts come alive in Provost! The town is host to numerous annual festivals, including the Provost Agricultural Fair and the popular Kinsmen Splash 'N' Smash, featuring a weekend full of demolition derbies, monster trucks, and great food.
The Provost Museum stands as a testament to the town's rich history and dedication to preserving it. Not merely a repository of relics, the museum is a vibrant interactive hub, encouraging residents and visitors alike to engage with Provost's past. The town doesn't have its own theater; nonetheless, residents enjoy access to myriad cultural opportunities in nearby larger urban centers.
Educational & Research Facilities
Education and research are well-served in Provost. The town is served by the Provost Public School and the St. Thomas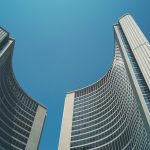 St. Thomas Origins & Evolution St. Thomas, a vibrant city located in southwestern Ontario, was officially named after Thomas Talbot, who spearheaded the area's development in early 1800's. The city's rapid growth during its early history was fueled primarily by the railway industry, with the city serving as a significant railway junction. Iconic rail structures from this golden age, such... Aquinas School, both offering comprehensive learning. Additionally, the town is conveniently located near post-secondary institutions, providing easy access to higher education.
The Provost Public Library, a gem in the town's crown, serves as a resource hub and a gathering space for the community. It offers an extensive collection of resources and regular programs and events to promote literacy and learning among all age groups.
Provost's Highlights & Recreation
Provost's natural beauty is one of its biggest draws. The town's parks and green spaces provide a tranquil respite. Crescent Point Place, the town's sizable recreation space, has a wide range of facilities including an indoor swimming pool, fitness center, and a hockey rink, confirming the community's commitment to wholesome, active living.
The Rotary Splash Park is a family-favorite during the summer, offering a refreshing escape from the heat. In the winter, residents enjoy ice skating on the outdoor rink.
Commerce & Conveniences
Commerce in Provost is vibrant and varied. From family-run businesses to nationally recognized stores and services. Provost is home to numerous shops that cater to every need, from grocery stores to specialty boutiques. Locals and visitors alike appreciate the blend of homegrown charm and contemporary convenience.
Banking, postal services, and seasonal sales events are prevalent in the town, contributing to a thriving business community. The community's spirit harmonizes with economic well-being, facilitating the town's growth and prosperity.
Transport & Connectivity
Provost is well-connected, with road transport being the primary mode of travel within and around the town. Highway 13 and 899 intersect in the town, providing excellent connectivity to major local cities, including Edmonton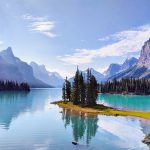 Edmonton Origins & Evolution Located on the North Saskatchewan River in Alberta, Canada, Edmonton is a city with a rich Native history dating back thousands of years to the indigenous tribes that once inhabited the region. European settlers arrived in the late 18th century, starting with the Hudson's Bay Company in 1795. They established Edmonton as a key trading post... and Saskatoon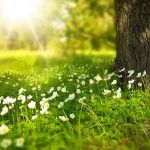 Saskatoon Origins & Evolution: Saskatoon, located in the province of Saskatchewan, Canada, is a city with a rich history and a vibrant present. The city's origins can be traced back to the late 19th century when it was founded as a temporary settlement during the construction of the Canadian Pacific Railway. The settlement was initially named "Saskatoon" after the native....
The city does not have an airport of its own, but one can access various International airports by road. Public transport isn't extensive in Provost, but taxi services are readily available.
Sports Facilities
Sporting facilities are abundant in Provost, promoting active lifestyles within the community. The town is well-equipped with an arena, ball diamonds, and soccer pitches.
Notably, the Crescent Point Place houses the Provost Panthers, a competitive hockey team. The arena serves as a hub of excitement, especially during the hockey season, contributing to the spirited community engagement.
Traveler's Final Take
Provost serves as a pleasant surprise for travelers, with its unique blend of rural charm and urban amenities. From its vibrant annual events to its existing range of shops and services, Provost offers a wholesome and inviting Canadian experience. Visitors will appreciate the friendly atmosphere, active lifestyle, and the ability to connect with the town's rich history.
Must-Visit Spots in Provost
Provost Agricultural Fair
Kinsmen Splash 'N' Smash
Provost Museum
Crescent Point Place
Rotary Splash Park
Crescent Point Place Arena