Saskatoon Origins & Evolution:
Saskatoon, located in the province of Saskatchewan, Canada, is a city with a rich history and a vibrant present. The city's origins can be traced back to the late 19th century when it was founded as a temporary settlement during the construction of the Canadian Pacific Railway. The settlement was initially named "Saskatoon" after the native berry that grew abundantly in the area. Over time, the settlement grew and developed into a thriving community, eventually becoming a city in 1906.
City's Geography & Demography:
Saskatoon is situated in central Saskatchewan, along the South Saskatchewan River. With its stunning river valley and picturesque landscapes, the city is often referred to as the "Paris of the Prairies." The region experiences a subarctic climate, characterized by cold winters and warm summers. The city's population has steadily grown over the years, currently standing at around 300,000 people. Saskatoon is known for its diverse population, with residents coming from various cultural and ethnic backgrounds.
Cultural & Artistic Landscape in Saskatoon:
Saskatoon is a city that celebrates its cultural and artistic heritage. Throughout the year, the city hosts numerous cultural events and festivals, showcasing the rich diversity of its residents. The Saskatoon Folkfest, which takes place in August, is a popular event that celebrates cultural traditions from around the world. The city is also home to several museums and art galleries, offering visitors a chance to explore its artistic landscape. The Remai Modern Art Gallery, for example, is renowned for its collection of contemporary artworks, while the Ukrainian Museum of Canada showcases the history and heritage of the Ukrainian community in the region. Saskatoon also boasts a thriving theater scene, with various theaters offering a range of performances, from small local productions to Broadway shows.
Educational & Research Facilities:
Saskatoon is known for its excellent educational and research facilities. The city is home to two prominent universities: the University of Saskatchewan and Saskatchewan Polytechnic. These institutions offer a wide range of academic programs and contribute significantly to research and innovation in various fields. Alongside the universities, Saskatoon also boasts several libraries and research institutions, providing residents and visitors with access to extensive collections of books, resources, and academic materials.
Saskatoon's Highlights & Recreation:
Saskatoon is a city with many highlights and recreational opportunities. The city is dotted with landmarks that reflect its history and cultural heritage. The impressive Castle on the River, also known as the Delta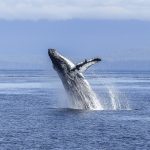 Delta Origins & Evolution Nestled in the picturesque Fraser River delta in British Columbia, Canada, is the idyllic community of Delta. First populated by the Tsawwassen Indigenous people, the city was incorporated in 1879. Brisk development was seen in this community-oriented city in the early 20th century, largely with the expansion of agriculture, more so after World War II when... Bessborough Hotel, is a prominent landmark that stands as a testament to the city's historic past. Saskatoon is also renowned for its beautiful parks and green spaces. The Meewasin Valley Trail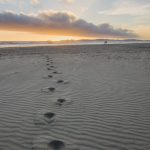 Trail Origins & Evolution The city of Trail, situated in British Columbia, Canada, holds a rich history that traces its roots to the 19th century. The city was founded by prospectors during the Gold Rush era, enticed by its bountiful deposits of minerals, mainly gold, silver, and copper. Later, the thriving mining industry prompted the construction of the Trail Smelter,..., for example, offers visitors the chance to explore the city's stunning river valley, while the Saskatoon Forestry Farm Park and Zoo is a popular destination for families, featuring a zoo and extensive gardens.
Commerce & Conveniences:
In terms of commerce and conveniences, Saskatoon has a wide range of shops, banks, postal services, and seasonal sales. The city boasts several shopping centers, including the Midtown Plaza, which offers a variety of retail options. Alongside the shopping centers, Saskatoon is home to a thriving local market scene, where residents and visitors can find fresh produce, handmade crafts, and local specialties. Saskatoon is also known for its vibrant culinary scene, with a multitude of restaurants and cafes offering a variety of cuisines.
Transport & Connectivity:
Saskatoon benefits from a well-connected transport system. The city has an extensive public bus network that serves various neighborhoods and destinations. In addition to the buses, the city also offers a bike-sharing program, making it easy for residents and visitors to explore the city on two wheels. For those traveling by air, Saskatoon is served by the Saskatoon John G. Diefenbaker International Airport, which offers both domestic and international flights. The city is also a hub for intercity transportation, with various bus and train services connecting Saskatoon to other cities in Canada and beyond.
Sports Facilities:
Saskatoon boasts excellent sports facilities, catering to both athletes and sports enthusiasts. The city is home to the SaskTel Centre, a multi-purpose arena that hosts various sporting events, concerts, and shows. The city also has several sporting centers and facilities that offer a wide range of activities, including ice skating, swimming, and fitness classes. Saskatoon is passionate about sports, with hockey and Canadian football being especially popular among residents.
Traveler's Final Take:
Saskatoon is a city that has something to offer everyone, from its rich history and cultural heritage to its stunning natural landscapes and vibrant arts scene. Whether you're looking to explore museums and galleries, relax in beautiful parks, indulge in culinary delights, or engage in sports and recreational activities, Saskatoon has it all. The city's friendly and welcoming atmosphere, combined with its numerous attractions and conveniences, make it an ideal destination for travelers seeking a unique and memorable experience.
Must-Visit Spots in Saskatoon:
– Remai Modern Art Gallery
– Ukrainian Museum of Canada
– Meewasin Valley Trail
– Saskatoon Forestry Farm Park and Zoo
– Castle on the River (Delta Bessborough Hotel)
– Midtown Plaza
– Saskatoon John G. Diefenbaker International Airport
– SaskTel Centre