Sooke Origins & Evolution
Sooke is a quaint district municipality on the southern tip of British Columbia's Vancouver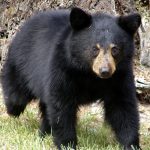 Vancouver Origins & Evolution Located on the western coast of Canada, Vancouver is a vibrant city that beautifully marries natural splendor with urban charm. Its history begins with the indigenous peoples who had inhabited this land for thousands of years before it was explored by Captain George Vancouver in the late 18th-century. Founded in 1886, the city took its name... Island. Originally home to the T'Souke First Nation people, it was named as "Sooke" after the local name of the tribe, translating to "stickleback fish found in river". Europeans brought the name into common usage after Captain Walter Colquhoun Grant established the first homestead there in 1874. Ever since, Sooke has evolved into a tourist hotspot favored for its rugged landscapes and adventurous trail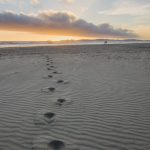 Trail Origins & Evolution The city of Trail, situated in British Columbia, Canada, holds a rich history that traces its roots to the 19th century. The city was founded by prospectors during the Gold Rush era, enticed by its bountiful deposits of minerals, mainly gold, silver, and copper. Later, the thriving mining industry prompted the construction of the Trail Smelter,... paths.
The evolution of Sooke from a tribal locale to a bustling modern district has been a testament to time and the resilience of its people. The once primarily fishing and farming community has expanded its horizons to foster a thriving tourism industry. This history-rich corner of Canada's Pacific Coast has managed to retain its rustic charm while accommodating the conveniences and evolving demands of the 21st century.
City's Geography & Demography
Nestled between the Sooke Hills and the Pacific Ocean, this small municipality covers an area of about 56.7 square kilometers. Sooke's geographical beauty is amplified by the diversity of its landscapes that include rainforests, mountains, and beaches. The moderate temperate coastal rainforest climate makes it a year-round destination for travelers with warm summers and mild winters.
Sooke has a population of just over 13,000 residents. This close-knit community nurtures a deep sense of belonging, fostering a warm and inviting atmosphere for visitors to the city.
Cultural & Artistic landscape in Sooke
Sooke is a cultural hub thriving with art and creative energy. Annual events such as the Sooke Fine Arts Show, Sooke Philharmonic Orchestra concerts, and the Apple Festival contribute to the city's vibrant arts and culture scene.
Renowned for its collection of First Nations artefacts, the Sooke Region Museum is frequented by history buffs. The Seagirt Potters pottery studio and the South Shore Gallery are testimony to the city's thriving artistic community.
Educational & Research Facilities
Sooke is home to numerous educational institutions including the Edward Milne Community School and Sooke Elementary School. The Vancouver Island Regional Library, situated in the heart of the city, is an essential resource for both students and local residents. In addition, within an hour's drive from Sooke, you can reach established universities including the University of Victoria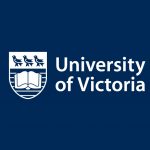 Unveiling the History The University of Victoria (UVic) stands as a testament to the rich historical legacy of Canada's educational institutions. Established in 1963, UVic has been a cornerstone of higher learning on the west coast. Nestled on beautiful Vancouver Island in British Columbia, the university has carved its path among the country's most prestigious institutions. Through its transformative educational... and Royal Roads University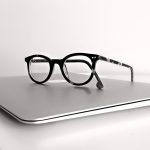 Historical Significance of Royal Roads University Set amid the lush beauty of British Columbia's Vancouver Island, the Royal Roads University stands as a testament to Canada's rich history. Named after its original function as Royal Navy training facility, the University retains its military heritage while seamlessly merging it with its role as a center for progressive education. Throughout the years,....
Sooke's Highlights & Recreation
Nature lovers delight in the plethora of options available in Sooke. The East Sooke Regional Park, with its 50 kilometres of wilderness trails, is a paradise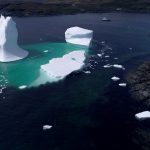 Paradise Origins & Evolution The story of Paradise begins in the late 1800s as a humble farming community. Over the past two centuries, it gradually evolved into one of the grandest living spaces one could find in Newfoundland and Labrador. Paradise was founded and developed along the Trans-Canada Highway's eastern tip, which eventually fueled its development as a glorious commercial... for hikers. The Sooke Potholes Provincial Park, with its series of deep, polished rock pools and natural pools, offers an unforgettable experience.
Attractions like the Sooke Salmon Hatchery and Sooke Harbourside Lions Park capture the essence of Sooke's charm. Sunrises at Whiffin Spit Park are legendary and offer a tranquil contrast to the rigorous hiking trails.
Commerce & Conveniences
Sooke's commercial district offers a range of shops from local artisans to large grocery chains. Monthly farmer's markets and seasonal sales often perk up the city's retail scene. Various bank branches and postal service offices are accessible, providing convenient services for residents and tourists alike.
Transport & Connectivity
Sooke enjoys smooth connectivity with Victoria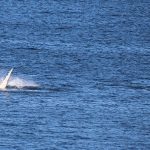 Victoria Origins & Evolution Victoria, nicknamed the "City of Gardens", is the capital of British Columbia, Canada, founded in 1843 by the Hudson Bay Company's James Douglas as a fort. The city was named after Queen Victoria of the United Kingdom. Vibrating with rich history, Victoria evolved from a small settlement to a vibrant metropolis, with an architectural nod to... and other important parts of Vancouver Island thanks to BC Transit. Nearby Victoria International Airport and BC Ferries terminals offer convenient international and inter-island travel options.
Sports Facilities
Sooke is equipped with numerous recreational facilities which cater to sports enthusiasts. SEAPARC Leisure Complex provides sports facilities, including an aquatic center and arena. Soccer fields, baseball diamonds, and skate parks are also available within the city.
Traveler's Final Take
In conclusion, Sooke is an enticing blend of history, culture, natural beauty, convenience, and connectivity. Its warm community, interesting events, opportunities for adventure, and convenient amenities make Sooke much more than just a weekend getaway spot. If you are seeking an escape from the hustle and bustle of city life, Sooke offers the perfect combination of tranquility and excitement.
Must-Visit Spots in Sooke
* Sooke Region Museum
* Seagirt Potters pottery studio
* South Shore Gallery
* Edward Milne Community School
* Sooke Elementary School
* Vancouver Island Regional Library
* University of Victoria
* Royal Roads University
* East Sooke Regional Park
* Sooke Potholes Provincial Park
* Sooke Salmon Hatchery
* Sooke Harbourside Lions Park
* Whiffin Spit Park
* Victoria International Airport
* BC Ferries terminals
* SEAPARC Leisure Complex