Stony Plain Origins & Evolution
Located within the Edmonton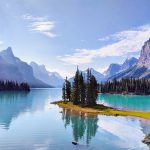 Edmonton Origins & Evolution Located on the North Saskatchewan River in Alberta, Canada, Edmonton is a city with a rich Native history dating back thousands of years to the indigenous tribes that once inhabited the region. European settlers arrived in the late 18th century, starting with the Hudson's Bay Company in 1795. They established Edmonton as a key trading post... Metropolitan Region of Alberta, Stony Plain is a charming Canadian city teeming with western culture, vibrant history, and unique artistic traditions. The city was founded in 1892 and has since evolved into a thriving residential community with a strong economic footprint. Stony Plain's development has been influenced by its thriving agriculture and blue-collar industry sectors, with steady growth driven by investment in infrastructure, education, arts, and commerce.
Stony Plain takes pride in conserving its heritage, markedly embodied in the historic downtown area where murals depict significant moments in the city's past. These murals have turned Stony Plain into an "open-air museum," honoring its rich legacy while serving as a visually appealing attraction for both locals and visitors.
City's Geography & Demography
Stony Plain is nestled amongst breathtaking landscapes, with the North Saskatchewan River to its north and Alberta's famous resource-based town—Spruce Grove—lying to its east. The city experiences a humid continental climate, characterized by warm summers and cold winters—a typical weather pattern for the region.
As for demography, according to the 2020 municipal census, Stony Plain boasts a diverse population that has grown to over 17,000 residents. The city's demographic composition reflects a blend of a young workforce and senior citizens, creating a harmonious synergy between vibrancy and experience.
Cultural & Artistic Landscape in Stony Plain
Cultural vitality defines the ethos of Stony Plain. The city hosts numerous events throughout the year, including the popular Blueberry Bluegrass Festival and the Country Music Festival, attracting flocks of music aficionados.
Additionally, the city is peppered with museums, galleries, and theaters. Institutions like the Stony Plain Pioneer Museum and the Multicultural Heritage Centre are testimony to the city's enriched cultural tapestry. These offer a fascinating glimpse into the local history through immersive exhibits.
Educational & Research Facilities
Stony Plain houses a commendable number of educational outfits like Memorial Composite High School and Parkland School Division, offering structured primary and secondary education. Additionally, NorQuest College campuses offer vocational education to local and international students.
The city also boasts libraries, such as the Stony Plain Public Library, packed with robust collections and hosting regular community development activities. The city's commitment to promoting knowledge and lifelong learning is eminent and commendable.
Stony Plain's Highlights & Recreation
Recreationally, Stony Plain is a paradise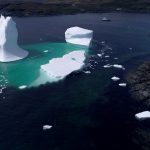 Paradise Origins & Evolution The story of Paradise begins in the late 1800s as a humble farming community. Over the past two centuries, it gradually evolved into one of the grandest living spaces one could find in Newfoundland and Labrador. Paradise was founded and developed along the Trans-Canada Highway's eastern tip, which eventually fueled its development as a glorious commercial.... It hosts numerous parks like Shikaoi Park and Heritage Park, offering ample space for outdoor activities and events. The Rotary Spray Park and Whispering Waters Manor are must-visit sites for families.
Moreover, Stony Plain Golf Course is an ideal destination for golf lovers, and its ample green space sets the perfect stage for a relaxing day of golf.
Commerce & Conveniences
A well-developed commercial hub, Stony Plain offers a plethora of shopping destinations filled with both locally-owned businesses and large retailers. Stony Plain's downtown region is known for its seasonal sales and markets, making it a haven for shoppers.
In terms of services, Stony Plain has banks, post offices, and other conveniences in abundance, ensuring residents and visitors alike experience an easy and comfortable stay.
Transport & Connectivity
Stony Plain enjoys excellent connectivity via well-maintained roads that link it to nearby urban metropolises like Edmonton. The city also has public transport networks like ETS and commuter express routes. Air travel is made easy via the nearby Edmonton International Airport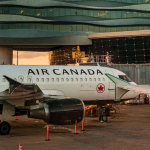 The Historical Significance of Edmonton International Airport Come be a part of the living history at Canada's Edmonton International Airport. Opening its doors for the first time in 1960, this facility has served as a gate to the sky for countless passengers and transport operations. Over the years, it's seen immense growth, playing a critical role in Alberta's economic growth....
Sports Facilities
For sports enthusiasts, Stony Plain offers the Glenn Hall Arena. Known for its ice hockey facilities, the arena also hosts figure skating, lacrosse, ringette, and other sports.
Traveler's Final Take
In conclusion, Stony Plain showcases a blend of cultural aesthetics, natural beauty, and urban convenience that makes it worth a visit. The city brims with opportunities for recreation, education, commerce, and transportation, making it a vibrant center of growth and development in Alberta.
Must-Visit Spots in Stony Plain
Stony Plain Pioneer Museum
Multicultural Heritage Centre
Memorial Composite High School
Parkland School Division
NorQuest College campuses
Stony Plain Public Library
Shikaoi Park and Heritage Park
Rotary Spray Park
Whispering Waters Manor
Stony Plain Golf Course
Downtown Shopping Region
Glenn Hall Arena
Edmonton International Airport