Summerland Origins & Evolution
Situated in the heart of the Okanagan Valley in British Columbia, Summerland has a rich and distinct history that stands as a testament to its developmental journey. The city was founded in the late 1800s by Sir Thomas Shaughnessy as a prime agricultural community. Over the years, it has evolved from its rustic roots into a vibrant city. This transformation is evidenced by its beautiful old architecture juxtaposed against more contemporary structures. The Summerland Museum offers an extensive collection of artifacts and information documenting this developmental journey, providing insight into the city's origins.
City's Geography & Demography
Summerland is nestled between Peachland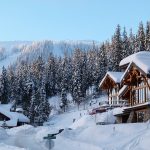 Peachland Origins & Evolution The charming city of Peachland in British Columbia has a long and fascinating history. It was originally inhabited by the syilx (Okanagan) people before John Moore Robinson founded it in 1897. Peachland's name, on the other hand, is said to have originated from the many "peach" trees that were growing in the region. However, contrary to... to the north and Penticton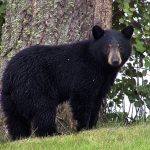 Penticton Origins & Evolution Situated between beautiful Lake Okanagan and Skaha Lake, Penticton was originally inhabited by the Syilx (Okanagan) people. The name "Penticton" translates to "a place to stay forever," a nod to the region's serene beauty. The city gained its status in 1908, growing steadily to a year-round tourist hotspot from a summertime vacation escapes. Penticton's growth has... to the south. It is strategically located on the western shore of Okanagan Lake, making it a unique blend of cityscape and picturesque landscapes. The city enjoys a moderate climate with warm, dry summers and mild winters, which attribute to its bounty of fruit orchards and vineyards. According to the latest census, Summerland boasts a population of over 11,000 residents. The majority of the population is English-speaking, with a rich cultural diversity that adds to the city's unique charm.
Cultural & Artistic Landscape in Summerland
The cultural scene in Summerland is thriving. The city hosts numerous annual events such as the Festival of Lights and the Action Festival. The Summerland Art Gallery showcases local and international artwork, while Ryga Arts Festival, named after famed playwright George Ryga, is a tribute to the performing arts. The Summerland Arts Centre and the Summerland Community Theatre are popular venues that further enhance the city's artistic reach. Together, these artistic and cultural institutions contribute to the city's lively ambiance and vibrant community spirit.
Educational & Research Facilities
Summerland is not only known for its amusing attributes but also its renowned research and education institutions. The city is home to the prestigious Okanagan College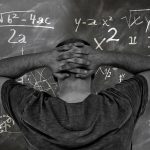 Exploring Okanagan College: An Icon of Canada's Educational Landscape Tucked away in the charming British Columbian city of Kelowna, Okanagan College boasts a heritage dating back to 1963. The sprawling college commands an imposing view, overlooking serene Okanagan Lake and surrounded by majestic mountains. Its lush green surroundings breathe in an inspiring spirit of learning and camaraderie. The institution's rich..., which offers a range of programs for local and international students. The Summerland Research and Development Centre, a branch of Agriculture and Agri-Food Canada, is a top-tier research institution that focuses on sustainable agriculture. The Summerland Library, operated by the Okanagan Regional Library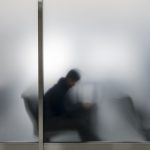 The Historical Significance of Okanagan Regional Library The Okanagan Regional Library holds a special place in the hearts of Canadians, not just as a repository of knowledge but as a symbol of cultural heritage and community. Established in 1936, it is one of the oldest public libraries in Canada, tracing its roots back to the early pioneers who settled in... system, provides access to a wealth of knowledge for residents and visitors alike.
Summerland's Highlights & Recreation
The city boasts numerous iconic landmarks, parks, and recreational spots. Some of the highlights include the Ornamental Gardens, the Summerland Sweets, and the Kettle Valley Steam Railway, an operational heritage railway. The city's beaches and parks, such as Sun-Oka Beach Provincial Park and the Giants Head Mountain Park, offer ample opportunities for outdoor enthusiasts. Biking and hiking in the great outdoors or boating on Okanagan Lake are common recreational activities for locals and tourists.
Commerce & Conveniences
Summerland's downtown area is home to a range of businesses, shops, banks, and postal services. The city hosts seasonal outdoor markets showcasing fresh produce from the region's farms, handcrafted goods and local gastronomic treats. Summerland Gold and Silver Exchange is a site of intriguing commercial activity. For shopping enthusiasts, the Summer Fair Shopping Centre is a destination that offers a number of local and international brands.
Transport & Connectivity
Transport within Summerland is facilitated by an efficient public transit system, spearheaded by BC Transit. For those preferring to fly, Penticton Regional Airport is the nearest, located only 30 minutes away. Additionally, the city is well-connected by road to various neighbouring cities.
Sports Facilities
For sports enthusiasts, Summerland provides several options. The Summerland Arena is a recreational hub that hosts ice hockey games while the Summerland Aquatic and Fitness Centre includes a pool, gym and dance studio. The city also owns a Curling Club and the Summerland Golf & Country Club, providing an outlet for both the casual and serious sports enthusiast.
Traveler's Final Take
Experiencing Summerland means appreciating its heritage and history, reveling in its vibrant culture and dynamic artistic scene. It also allows one to enjoy the wealth of picturesque landscapes, from serene beaches to fragrant orchards, alongside the conveniences of a modern city.
---
"Must-Visit Spots in Summerland"
Summerland Museum
Ryga Arts Festival
Summerland Art Gallery
Okanagan College
Summerland Research and Development Centre
Summerland Library
Ornamental Gardens
Summerland Sweets
Kettle Valley Steam Railway
Sun-Oka Beach Provincial Park
Giants Head Mountain Park
Summerland Gold and Silver Exchange
Summer Fair Shopping Centre
Penticton Regional Airport
Summerland Arena
Summerland Aquatic and Fitness Centre
Summerland Curling Club
Summerland Golf & Country Club