Introduction
Delve deep into the heart of Barrie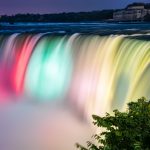 Brief History of Barrie Barrie, which is named after Sir Robert Barrie, is a city rich in heritage and history. It was inhabited by the Huron-Wendat First Nations before Europeans arrived in the region. In the early 19th century, the area served as a crucial supply depot for British forces during the War of 1812. The first settlers migrated from... Ontario and discover Sunnidale Park, a bewitching 50-acre expanse, filled with century-old trees, flowery expanses, and captivating nature trails. Much more than just a leaf-laden retreat, this beautiful park merges history, architecture, activity, and tranquility, to create an exceptional cocktail of experiences that is truly Canadian.
The allure of Sunnidale Park emanates not only from its physical attributes but also from its historical significance. Established in the early 1900s, the park has played a central role in the local community, witnessing the passing of generations and the ceaseless march of time. This elegant historical age endows the park with a unique character, which is both compelling and delightful to tourists and locals alike.
Architectural Charm
Visiting Sunnidale Park is akin to stepping into an architectural fairy tale. The centerpiece of the park's architectural charm is the Dorian Parker Community Center, a beautiful recreation spot that blends contemporary design with a rustic exterior. Dominated by warm wood tones and overlooking scenic views of the park, the centre is truly a sight to behold.
In addition to the Dorian Parker Community Center, the park is a meandering labyrinth of footpaths, wooden bridges, and stone constructions. Its playgrounds, perfectly landscaped, add an element of charm while its arboretum, filled with a spectacular array of plant species, offers a visual feast to the nature-loving visitor. The architectures of Sunnidale Park are a definite testament to Canada's love for sustainable, eco-friendly structures blended seamlessly into the natural landscape.
Experiences Abound
Sunnidale Park offers a myriad of experiences to its visitors. From exploring the Dorian Parker Centre's various programs and events to picnicking under the towering canopies of its trees, everyday is a new adventure. Complemented by the subtle singing of birds, the whispering of wind in the leaves and the tranquil hum of nature, these experiences are soul-nourishing.
In all seasons, the park offers unique experiences such as winter snowshoeing, bird-watching in spring, summer swimming, and spectacular fall foliage. The park's off-leash dog area attracts dog-lovers while the children's playgrounds foster the playful laughter of young ones. Sunnidale Park truly caters to everyone – an inclusive retreat that captures the essence of Canadian hospitality.
Off the beaten path within Canada's urban sprawl, Sunnidale Park proves to be an oasis of peace and recreation. The park's rich history, stunning architecture, and wealth of experiences make it a must-visit attraction. So, plan a visit to Sunnidale Park and join the intergenerational legacy of guests who have fallen in love with this Canadian gem – for a day, for a season, for a lifetime.