Terrace Origins & Evolution
Nestled amidst captivating mountain ranges in the northwest part of British Columbia, the city of Terrace has a rich and fascinating history. It was originally inhabited by the Tsimshian First Nations people for over 5000 years. Terrace was officially incorporated as a city in 1927 and has evolved steadily since then. The region's development witnessed a significant boost when the Grand Trunk Pacific Railway was constructed, linking it to the broader Canadian rail network. This led to a burgeoning of forestry and fisheries industries. Today, Terrace continues to grow, embracing modernization while still holding dear to its indigenous roots and historical significance.
City's Geography & Demography
Boasting diverse topography, Terrace is encircled by the Coast Mountains and is situated close to the Skeena River, contributing to its vogue appeal among nature enthusiasts. The climate is a blend of oceanic and continental, producing moderate temperatures and ample precipitation, gradually transforming Terrace into a verdant paradise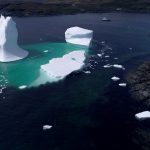 Paradise Origins & Evolution The story of Paradise begins in the late 1800s as a humble farming community. Over the past two centuries, it gradually evolved into one of the grandest living spaces one could find in Newfoundland and Labrador. Paradise was founded and developed along the Trans-Canada Highway's eastern tip, which eventually fueled its development as a glorious commercial.... According to recent census data, the city has a population of approximately 11,643 residents, forming a vibrant and diverse community drawn by the city's allure and economic opportunities.
Cultural & Artistic Landscape in Terrace
From annual festivals to cultural artifacts, Terrace breathes rich artistic and cultural vibes. The city hosts the annual Riverboat Days festival during the summer months, celebrating the heritage, multi-cultural spirit, and vibrancy of the city. World-class art is also celebrated at the Terrace Art Gallery, where visitors can indulge in rotating exhibitions. The REM Lee Theatre, a cultural hub of the city, is renowned for its concerts, dramas, and community events that enrich the cultural milieu of Terrace.
Educational & Research Facilities
Terrace ensures a thriving academic scene through prominent institutions like the University of Northern British Columbia and Coast Mountain College. The Terrace campus of the University of Northern British Columbia offers a variety of programs that contribute to the intellectual vigour of the city. The Terrace Public Library, with an extensive collection of books and multimedia, serves as an intellectual sanctuary for residents and visitors.
Terrace's Highlights & Recreation
Visitors will find an array of attractions and recreational spots in Terrace. The Heritage Park Museum offers a glimpse into the city's past, while the verdant landscape of Terrace Mountain provides opportunities for hiking and exploring. For the more adventurous, the Kitselas Canyon National Historic Site provides guided tours of ancient ruins and cave paintings. The Skeena Valley Farmers Market is an excellent way to spend your Saturday mornings, offering locally grown produce, crafts, and homemade food.
Commerce & Conveniences
Terrace offers several shopping destinations from department stores to unique local boutiques. Skeena Mall and Park Avenue Commons are popular shopping centers featuring a variety of stores and restaurants. The city also boasts robust facilities such as CIBC and TD Canada Trust banks, numerous postal services, and convenient seasonal sales events catering to a wide range of consumer needs.
Transport & Connectivity
Terrace is easily accessible due to its meticulously planned transport connectivity. The city's public transport is facilitated through buses and taxis, ensuring seamless intra-city travel. Terrace also houses the Northwest Regional Airport, the third busiest airport in British Columbia, connecting it to other major Canadian cities.
Sports Facilities
The city is home to many sports facilities like Terrace Sportsplex and Thornhill Community Centre, catering to sports enthusiasts of all sorts. Hosting regular games, tournaments, and events, these venues reflect the city's passionate involvement in sports, promoting vitality and fitness among its residents.
Traveler's Final Take
Undoubtedly, Terrace is a jewel in the crown of Canada with its vibrant history, dynamic cultural affairs, bountiful amenities, and captivating landscapes. Its diverse offerings cater to all, be it the history buffs, nature lovers, shopping enthusiasts, or the sports aficionados. This completes our holistic round-up of what makes Terrace a must-visit city in British Columbia.
"Must-Visit Spots in Terrace"
Grand Trunk Pacific Railway
Skeena River
Riverboat Days festival
Terrace Art Gallery
REM Lee Theatre
University of Northern British Columbia
Coast Mountain College
Terrace Public Library
Heritage Park Museum
Terrace Mountain
Kitselas Canyon National Historic Site
Skeena Valley Farmers Market
Skeena Mall and Park Avenue Commons
CIBC and TD Canada Trust banks
Northwest Regional Airport
Terrace Sportsplex and Thornhill Community Centre