The Historical Significance of Underground City
The Underground City, located in Montreal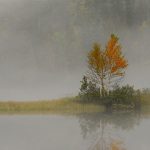 Montreal Origins & Evolution Montreal's rich history dates back to 1535 when the indigenous Iroquois people welcomed French explorer Jacques Cartier. Officially founded in 1642 by French settlers, the city rapidly developed into an essential hub for fur trading. Montreal's spectacular growth continued over the centuries, transforming this quaint outpost into a dynamic metropolis. Today, the city's deep-rooted history is..., Canada, is not only a captivating attraction but also a testament to the city's rich history. Built in the 1960s, the Underground City was initially designed as a solution to the harsh Canadian winters. However, it quickly evolved into a sprawling underground network, spanning over 20 miles in total. This labyrinth of interconnected tunnels served as a refuge from extreme weather conditions for both locals and visitors alike.
What makes the Underground City truly unique is its historical significance. It played a central role in the economic growth and cultural development of Montreal. Over the years, it has expanded beyond its original purpose into a vibrant and bustling urban center. Today, it houses an array of shops, restaurants, museums, art galleries, and entertainment venues, making it a hub of activity that reflects both the past and the present of this vibrant city.
The Architectural Beauty of Underground City
As you delve deep into the heart of the Underground City, you will be mesmerized by the architectural beauty that abounds. The underground complex seamlessly integrates modern design with historic elements. Impeccable attention to detail is evident in every aspect of its construction, from its soaring ceilings adorned with intricate mosaics to its meticulously adorned storefronts and walkways.
The architectural style varies throughout the Underground City, showcasing a harmonious blend of contemporary and classic design. Each section boasts its unique characteristics and ambiance, ensuring there is always something new to discover around every corner. As you wander through this subterranean world, you will become immersed in the captivating architecture that seamlessly connects the various quarters and creates a truly unified experience.
The Unique Experiences of Underground City
The Underground City offers an abundance of unique experiences that will leave an indelible mark on any visitor. Whether you are a shopaholic eager to explore the numerous boutiques and luxury brands, a food lover in search of culinary delights from around the world, or an art enthusiast yearning to admire contemporary masterpieces, the Underground City has something for everyone.
One of the most enchanting experiences is to witness how this underground metropolis transforms during the winter season. As snow blankets Montreal's streets above ground, the Underground City becomes a vibrant and spirited escape. Festive decorations, winter markets, and ice sculptures bring the holiday spirit to life, making it a magical destination for locals and tourists alike.
Discover the heart and soul of Montreal through the Underground City, an architectural marvel that showcases the city's past, present, and future. Its historical significance, unparalleled beauty, and unique experiences make it a must-visit destination for travelers from all around the world. Embark on a journey through time and immerse yourself in the vibrant atmosphere that awaits you beneath the streets of Montreal.