The Historical Significance of Warplane Heritage Museum
Founded in 1972, the Canadian Warplane Heritage Museum has ever since been a beacon of Canada's involvement in global conflicts. Located in Hamilton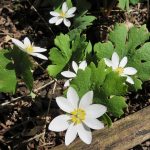 Hamilton Origins & Evolution Hamilton, often known as "Steeltown" due to its dominant steel and manufacturing sectors, is a city rich with history. Founded by George Hamilton in 1816 following the War of 1812, it quickly became a prominent industrial centre due to its strategic location at the western end of the Niagara Peninsula. Notably, the city was home to..., Ontario, this awe-inspiring museum provides an incredible insight into the rich history of the nation's aviation and military heritage.
The museum is home to a staggering collection of over 40 aircrafts, both civilian and military, that were flown by Canadians in World War II up through to the Vietnam War. Between them, they narrate a riveting tale of bravery and technological development. Most notably, the museum houses one of two remaining airworthy Avro Lancaster bombers in the world, a poignant reminder of the crucial role Canadian fliers and builders played in the Allied war effort.
Architectural Brilliance and Alluring Exhibits
More than just a collection of historic aircraft, the Warplane Heritage Museum is an architectural masterpiece in its own right. Its expansive, well-lit hangar design provides an open and inviting setting for visitors of all ages to explore. The large windows and high ceilings give the illusion of limitless, sky-like expansiveness – a fitting tribute to the heroes of the sky it celebrates.
The exhibits in the museum are arranged in chronological order, offering visitors a linear journey through the development of aviation. Interactive displays, multimedia presentations, and knowledgeable guides, provide rich and engaging narratives that keep history alive. A personal favorite is the flight simulator where you can test your mettle as a pilot or bombardier in a Lancaster.
Unique Experiences at the Museum
The Warplane Heritage Museum goes beyond static displays of vintage airplanes to offer unique experiences to its visitors. These include Flight Experiences, where you can actually take to the skies in a vintage warplane. Imagine soaring in a WWII DC-3 Dakota or testing your firefighting skills in a firefighting helicopter simulator.
The WWII-themed fun doesn't stop there. Every year, the museum hosts the 'Swing Out to Victory' Dinner and Dance, an annual fundraiser that invites guests to step back in time and dance the night away to live Swing music amidst the vintage aircrafts. It's an evening not to be missed.
Dipping into the grandeur of the Warplane Heritage Museum opens up a new perspective of understanding Canada's rich aeronautical history, its undeniable military influence, and the feats of architectural brilliance achieved within its walls. This experience allows visitors to understand the evolution of aviation technology, the significant role Canadians played in global conflicts, and also provides an opportunity to live the pilot dream. Stepping into the museum is like stepping back into time, and it certainly is an attraction that makes for an unforgettable addition to any Canadian journey. Whether you're an aviation enthusiast or a history aficionado, Warplane Heritage Museum promises an experience that will leave a lasting imprint on your Canadian voyage.