The Historical Significance of Banting House National Historic Site
Banting House National Historic Site, located in London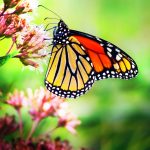 London Origins & Evolution London, popularly known as the "Forest City", is located in southwestern Ontario, Canada. The city was founded by Lieutenant Governor John Graves Simcoe in 1793, though it was not fully settled until 1826. London was named after its English counterpart in hopes of enhancing its magnitude and reputation. Truly, it embraced its moniker, developing rapidly in..., Ontario, holds immense historical significance as the birthplace of one of Canada's greatest medical discoveries: the use of insulin to treat diabetes. This site was once home to Sir Frederick Banting, a brilliant Canadian scientist who, alongside his team, revolutionized the field of medicine with this groundbreaking discovery in the 1920s.
Stepping into Banting House feels like stepping back in time, as visitors are taken on an immersive journey through the life and work of Sir Frederick Banting. The museum highlights Banting's personal and professional achievements, showcasing his original research notes, photographs, and personal belongings. It provides a deep understanding of the tremendous impact that his work had on the lives of millions of people worldwide.
The Architectural Beauty of Banting House
Built in 1895, Banting House is a magnificent example of Queen Anne Revival architecture. The exterior, adorned with intricate details such as ornamental woodwork, asymmetrical shapes, and a vibrant color palette, truly captivates visitors and transports them back to the Victorian era. The interior, meticulously preserved, is equally impressive. Visitors will find themselves marveling at the grand staircase, stained glass windows, and the various period furniture pieces that adorn the rooms.
Each room in Banting House tells a different story, with displays artfully arranged to provide visitors with a glimpse into the life of Sir Frederick Banting. The medical laboratory, recreated to resemble its original state, serves as a testament to the great scientific discovery that took place within its walls. As visitors wander through the rooms, they can't help but feel a sense of awe at the unique combination of historical significance and architectural beauty that Banting House offers.
A Unique and Educational Experience
Visiting Banting House offers a truly unique and educational experience for Canadians and international visitors alike. Walking through the same rooms where Sir Frederick Banting conducted his experiments and honed his groundbreaking ideas is a humbling experience that fosters an appreciation for the scientific advancements that shape our understanding of medicine today.
Guided tours, led by knowledgeable docents, provide in-depth information about Banting's life and work, making the experience all the more enriching. Visitors have the opportunity to learn about the scientific process behind the discovery of insulin and gain insight into the challenges Banting and his team faced along the way. The museum also offers interactive exhibits and educational programs, allowing visitors of all ages to engage with the material and deepen their understanding of Banting's contributions to medical science.
For those interested in Canadian history or the development of medical breakthroughs, Banting House National Historic Site is an absolute must-visit. Its historical significance, architectural beauty, and the unique experience it provides make it a true gem in Canada's heritage landscape.