Barrhead Origins & Evolution
Embedded deep within the heart of Alberta, Canada, lies a vibrant and dynamic city known as Barrhead. Founded in the early days of the 20th century, Barrhead was named after the Scottish town of the same name by early south-bound settlers. It wasn't officially incorporated as a town until 1946 and has since thrived, developing a rich cultural, historical, and social tapestry. Today, Barrhead remaines a testament to its origins, embracing its agricultural backbone while at the same time diversifying into other sectors, such as technology and commerce.
As Barrhead has grown, so too has the city's infrastructure. A multitude of parks, recreational facilities, and cultural institutions have been constructed, enhancing the quality of life for local residents. The town's commitment to continual improvement has helped preserve Barrhead's unique character, making it a truly fascinating place to explore, whether you are a visitor or a resident.
City's Geography & Demography
Barrhead is nestled in the central region of Alberta, surrounded by picturesque hills, flowing rivers, and vast wheat fields. The climate offers clear skies and moderate temperatures most of the year, with a traditional continental climate resulting in warm summers and cold winters.
According to the latest census, Barrhead is home to just over 4,500 residents, giving it the signature tight-knit, small-town feel that brings added charm and a sense of community. The population is diverse and welcoming, with people from various ethnicities and cultures living and working side by side, adding to the rich cultural fabric of the city.
Cultural & Artistic Landscape in Barrhead
Despite its small size, Barrhead boasts a lively cultural scene. The city annually hosts the Barrhead Blue Heron Fair, a festival celebrating local arts, crafts, and agricultural prowess. This event highlights the creative spirit and resourcefulness of Barrhead's residents.
The Barrhead Public Art Gallery, located downtown, showcases a myriad of artistic pieces from local and regional artists. This venue serves as an artistic hub dedicated to promoting arts and culture within Barrhead and surrounding areas. The city also has a local theater company, Barrhead Theatre, which provides regular performances catering to a variety of artistic tastes.
Educational & Research Facilities
Education and knowledge are highly valued in Barrhead. The city houses various educational establishments, including Barrhead Elementary School and Barrhead Composite High School. Additionally, there are private tuition centers and homeschooling support networks available within the city.
Barrhead Public Library, acclaimed for its extensive collection of books and research materials, also provides a serene environment for reading and research. The local universities, such as the Northern Alberta Institute of Technology (NAIT), offer a broad range of courses and research programs.
Barrhead's Highlights & Recreation
Barrhead offers numerous recreational spots. The city maintains several beautifully manicured parks, including Barrhead Centennial Park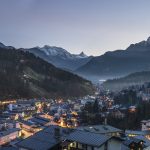 A Storied Past: The Historical Significance of Centennial Park Named in honor of Canada's centennial in 1967, Centennial Park illustrates the country's rich history and evolution over time. A living testament to Toronto's commitment to preservation, the park stretches over an expansive 525 acres and was unveiled to commemorate the country's 100th birthday. Venturing through the serene environs, it is... and the Blue Heron Provincial Park, providing ample opportunities for outdoor activities.
Additionally, Barrhead boasts its fair share of landmarks, such as the famous Barrhead Agrena, a multi-purpose social and recreational facility offering sporting events, exhibitions, and concerts. There is also the UFO Landing Pad in nearby St. Paul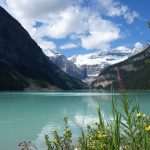 St. Paul Origins & Evolution Tucked away in the northeastern part of Alberta, the tranquil suburban city of St. Paul holds deep historical roots that complement its contemporary charm. Founded originally as a Métis colony in 1896, the city's humble beginnings saw a spontaneous advancement with the installation of the Canadian Northern Railway, and later, the arterial Canadian Pacific Railway...., a peculiar and unique attraction that feeds the curiosity of visitors and locals alike.
Commerce & Conveniences
Commerce is vital to Barrhead's economy, and the city provides an array of shopping outlets to cater to its residents' needs. From family-run stores and local boutiques to national retail chains, options are plentiful. There are numerous banks and postal services available for personal and business transactions, and the city famously hosts annual seasonal sales that attract residents and visitors alike.
Transport & Connectivity
Barrhead is well connected to other cities via a network of highways and roads. Public transport is reliable, with regular bus services provided by the Barrhead Transit System. For longer distances, the Edmonton International Airport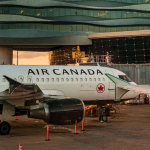 The Historical Significance of Edmonton International Airport Come be a part of the living history at Canada's Edmonton International Airport. Opening its doors for the first time in 1960, this facility has served as a gate to the sky for countless passengers and transport operations. Over the years, it's seen immense growth, playing a critical role in Alberta's economic growth..., located just a short drive away, provides connections to numerous domestic and international locations.
Sports Facilities
Barrhead is home to various sports facilities, including the Barrhead Agrena and the Barrhead Curling Club. These facilities host local, regional and national level competitions in hockey, curling, and other sports. They also provide residents with a venue for physical activities and sports training.
Traveler's Final Take
All in all, Barrhead is a charming city, balancing a rich history with a vibrant and progressive present. Its uniqueness lies not only in its recreational and cultural offerings, but also in its welcoming people and beautiful landscapes. This blend of nature, culture, and community make Barrhead a fascinating place to explore.
"Must-Visit Spots in Barrhead"
Barrhead Blue Heron Fair
Barrhead Public Art Gallery
Barrhead Theatre
Barrhead Elementary School
Barrhead Composite High School
Barrhead Public Library
Northern Alberta Institute of Technology (NAIT)
Barrhead Centennial Park
Blue Heron Provincial Park
Barrhead Agrena
UFO Landing Pad in St. Paul
Edmonton

Edmonton Origins & Evolution Located on the North Saskatchewan River in Alberta, Canada, Edmonton is a city with a rich Native history dating back thousands of years to the indigenous tribes that once inhabited the region. European settlers arrived in the late 18th century, starting with the Hudson's Bay Company in 1795. They established Edmonton as a key trading post...

International Airport
Barrhead Curling Club