St. Paul Origins & Evolution
Tucked away in the northeastern part of Alberta, the tranquil suburban city of St. Paul holds deep historical roots that complement its contemporary charm. Founded originally as a Métis colony in 1896, the city's humble beginnings saw a spontaneous advancement with the installation of the Canadian Northern Railway, and later, the arterial Canadian Pacific Railway. While the railway's cessation led to an initial wind down, St. Paul reinvented itself as a major hub for agricultural activities, leveraging its fertile lands. Today, St. Paul is exemplified by a harmonious blend of indigenous heritages and modern sensibilities, offering tranquility and community spirit amidst a buzzing regional economic district.
City's Geography & Demography
St. Paul is strategically located nearly equidistant from Edmonton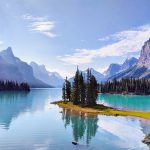 Edmonton Origins & Evolution Located on the North Saskatchewan River in Alberta, Canada, Edmonton is a city with a rich Native history dating back thousands of years to the indigenous tribes that once inhabited the region. European settlers arrived in the late 18th century, starting with the Hudson's Bay Company in 1795. They established Edmonton as a key trading post... and Cold Lake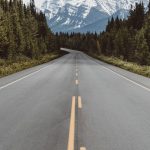 Cold Lake Origins & Evolution Cold Lake has gradually molded itself from an amalgam of indigenous hunting grounds and European fur trade outposts to what we witness today - a vibrant, multi-cultured city that radiates warmth despite its frigid name. Settled by Europeans in the late 18th century, Cold Lake thrived on fur trading and gradually nurtured a booming agriculture..., marking it as a convenient junction for both economic and touristic pursuits. Its region boasts a humid continental climate, delivering hot summers and long, snowy winters ideal for a variety of year-round recreational activities. As of recent statistics, St. Paul has a population of around 6,500, making it sizable enough to maintain a vibrant community yet small enough to retain its small-town charm.
Cultural & Artistic Landscape in St. Paul
In the realm of arts and culture, St. Paul presents a palette rich in diversity. The annual rodeo, Haying in the 30s, and the Pow Wow, underline the community's commitment to its agricultural and indigenous roots. St. Paul's Historical Museum houses a trove of artifacts and exhibits that paint an evocative picture of the region's history. The Visual Arts Centre, with its generous remedy of artistic activities, stands as an excellent venue to delve into your creative side.
Educational & Research Facilities
Education weaves a vital thread in St. Paul's social fabric with numerous schools and post-secondary institutes. The town is home to Portage College, a well-regarded institution known for its focus on practical learning. Libraries in St. Paul offer books, digital resources, and innovative programs serving all ages, enhancing lifelong learning.
St. Paul's Highlights & Recreation
The town's biggest claim to fame is the world's first UFO landing pad, a landmark initiative intended to offer welcome to extraterrestrial life. The UFO interpretive display adjacent to the pad fuels intrigue and excitement among visitors. Recreational enthusiasts will love the picturesque outdoors with easily accessible camping grounds and fishing locations like the scenic Lagasse park.
Commerce & Conveniences
St. Paul thrives as a service and trade center for the region's primarily agricultural economy. Shopaholics can treat themselves to a variety of outlets, ranging from clothing to locally produced items. Local banks offer the convenience of financial services, and the city houses several post offices to cover your postal needs.
Transport & Connectivity
St. Paul operates an interconnected network of public transport, ensuring efficient connectivity across the town. The closest major airport, Edmonton International, is located 200 km away, offering easy flight options. The Greyhound bus service and well-connected highways serve as convenient terrestrial transit points.
Sports Facilities
Sports form an integral part of St. Paul's social makeup. The Clancy Richard Arena is a prominent hub for ice hockey, while the Jaycee Ball Park offers extensive facilities for baseball fans. The St. Paul Regional High School boasts its own gym and playing fields.
Traveler's Final Take
St. Paul, with its pleasant amalgamation of historical roots and modern conveniences, promises a unique experience for all visitors. Its slightly offbeat charm and vibrant community spirit encapsulate a quintessentially Canadian town.
Must-Visit Spots in St. Paul:
Canadian Northern Railway and Canadian Pacific Railway historic sites
St. Paul's Historical Museum
The Visual Arts Centre
World's First UFO Landing Pad
Lagasse park
Portage College
Clancy Richard Arena
Jaycee Ball Park