Calmar Origins & Evolution
Nestled in the heart of Alberta, Canada, the town of Calmar has a rich history that dates back to the early 1900s. Established around the year 1900, it derived its name from Kalmar, a town in Sweden. Its founding families, predominantly of Scandinavian descent, were pioneers in farming and crude oil exploration in the region. As the area developed, Calmar became a significant agricultural and oil-production hub, contributing to Alberta's booming economy. Over the years, the town's population grew, comprising a blend of people associated with farming, oil industries, and those seeking a peaceful, countryside life away from the bustling city.
City's Geography & Demography
Calmar is conveniently situated only 35 kilometers southwest of Edmonton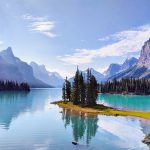 Edmonton Origins & Evolution Located on the North Saskatchewan River in Alberta, Canada, Edmonton is a city with a rich Native history dating back thousands of years to the indigenous tribes that once inhabited the region. European settlers arrived in the late 18th century, starting with the Hudson's Bay Company in 1795. They established Edmonton as a key trading post... and just 25 kilometers east of the international airport. Its serene landscape is characterized by rolling hills, open fields, and an underlying bedrock of rich, fertile soil perfect for farming.The town experiences a temperate climate, with warm summers and cold winters, encouraging a variety of recreational activities throughout the year.
As per the latest census, the town is home to around 2,000 people. With a diversified demographic composition, residents include a mix of young professionals, families, and retired individuals, creating a vibrant and inclusive small-town community offering a unique blend of rural charm and modern convenience.
Cultural & Artistic Landscape in Calmar
Despite its rural setting, Calmar hosts numerous events and celebrations that give the town a lively feel. The community gathers annually for the Calmar Days festival, a delightful event that showcases a parade, a farmer's market, dances, and other fantastic attractions. Home to various talented artists and musicians, the town offers an eclectic culture, evident in local galleries that exhibit art pieces and local band performances at public venues.
Educational & Research Facilities
Calmar is proud of its vibrant educational scene, with reputable institutions such as Calmar Secondary School and Calmar Elementary School providing quality education. The Calmar Public Library houses an impressive collection of books and provides a quiet and relaxed environment for reading and research.
Calmar's Highlights & Recreation
The town boasts several parks, bustling with activities throughout the year. Mike Karbonik Park and KC Park are among the most visited. Locals and tourists engage in activities like picnicking, cycling, fishing, and bird-watching. Its close proximity to Wizard lake, only 14 kilometers south, provides locals and visitors with numerous water-related activities like fishing and boating during the summer months.
Commerce & Conveniences
Calmar's thriving economy owes to its farming roots and the service industry. The town's main street is a treasure trove of local shops, dining outlets, and convenience stores. Moreover, seasonal farmers markets promoting local produce and handmade goods are a hit among locals and tourists.
Transport & Connectivity
Public transportation in Calmar is reliable and covers the town's significant areas, making travel within the town and to neighboring towns and cities convenient. Close proximity to Edmonton International Airport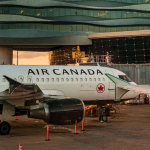 The Historical Significance of Edmonton International Airport Come be a part of the living history at Canada's Edmonton International Airport. Opening its doors for the first time in 1960, this facility has served as a gate to the sky for countless passengers and transport operations. Over the years, it's seen immense growth, playing a critical role in Alberta's economic growth... enhances its connectivity for local residents and tourists.
Sports Facilities
Calmar has excellent sports facilities, with the Calmar Curling Club being a focal point for enthusiasts. The indoor sports complex features amenities for a range of recreational activities that cater to all age groups.
Traveler's Final Take
Step into a world where the charm of the countryside blends seamlessly with the conveniences of today. Whether you're a local or a visitor, the town of Calmar offers an enriching blend of history, culture, and recreation that stirs the soul and ignites the spirit.
Must-Visit Spots in Calmar
Calmar Days festival
Mike Karbonik Park and KC Park
Wizard Lake
Local shops on the main street
Seasonal farmer's market
Calmar Public Library
Calmar Curling Club
Edmonton International Airport