Chestermere Origins & Evolution
Just a short distance east of Calgary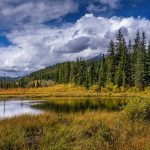 Calgary Origins & Evolution Calgary, located in the foothills of the Rocky Mountains of Alberta, Canada, has a rich and diverse history. Its name originates from a bay on the Isle of Mull, Scotland. It was officially founded as a town in 1884, and by the year 1891, it had elected its first mayor. The development of Calgary was primarily..., nestled in the gorgeous Alberta landscape, you'll find the charming city of Chestermere. This small city was initially known as Chestermere Lake — a mere summer village before getting city status on January 1, 2015. Its history can be traced back to the early 1880s when men of vision recognized that water from the Bow River could be diverted for irrigation to support the parched regions of Southern Alberta. In the 1970s, Chestermere Lake saw a boom in leisure development, and what was once only a summer village evolved into a vibrant lakeside city, with stunning canals and waterways being distinctive features.
City's Geography & Demography
Covering a land area of 32.27 square kilometers, Chestermere is situated in Rocky View County and surrounds Chestermere Lake – a beautiful natural body of water that adds to the city's allure. The climate is generally characterized by cold, long winters, and brief, warm summers. As per recent demographics estimations, the city has a robust population growth, exceeding 20,000 residents. It is a young community, with a median age of 36.3, and a culturally diverse one too, with many locals tracing their origins to different places across the globe.
Cultural & Artistic Landscape in Chestermere
Art and culture are alive and thriving in Chestermere, serving as the pulse of the city and echoing its vibrant energy. The city bustles with events throughout the year, including the renowned Water Festival, Winter Lights Festival, and Canada Day celebrations that connect the community and celebrate its spirit. Although it does not have a public museum or a grand theater, local artisans often display their works at city events and local businesses. The Chestermere Public Library also hosts numerous cultural and arts events, allowing residents and visitors to immerse themselves in local traditions and global arts alike.
Educational & Research Facilities
Chestermere does not lag behind in the educational domain. The city is home to numerous reputable schools, ranging from kindergarten to high school, which are part of the Rocky View Schools District. The Chestermere Public Library offers a wealth of resources for individuals of all ages and interests, promoting learning and growth among the community. Although there are no universities or research institutions within Chestermere, its proximity to Calgary allows its residents easy access to establishments like the University of Calgary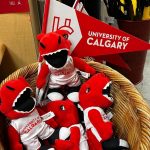 The Historical Significance of the University of Calgary Steeped in history, the University of Calgary stands as a testament to the city's growth and development. Established in 1966, this renowned institution has played a pivotal role in shaping Calgary's cultural and intellectual landscape. Originally founded as the Calgary branch of the University of Alberta, it became an independent entity in... and Mount Royal University.
Chestermere's Highlights & Recreation
Outdoor enthusiasts and nature lovers will find Chestermere a paradise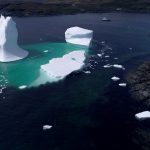 Paradise Origins & Evolution The story of Paradise begins in the late 1800s as a humble farming community. Over the past two centuries, it gradually evolved into one of the grandest living spaces one could find in Newfoundland and Labrador. Paradise was founded and developed along the Trans-Canada Highway's eastern tip, which eventually fueled its development as a glorious commercial..., with its numerous parks, cycling paths, and walking trails. The heartbeat of the community is undeniably Chestermere Lake, where residents and visitors can sail, paddleboard, fish, or simply swim and enjoy the beach in the summers. Meanwhile, land-dwellers can enjoy a round of golf at Lakeside Greens Golf Club or relish a leisurely, scenic walk through Sunset Park.
Commerce & Conveniences
Chestermere is a self-sufficient city boasting a wide variety of shops and outlets offering everything, from groceries to fashion apparel. Banks, ATMs, and postal services are scattered across the city, ensuring convenience for all residents. The city also hosts seasonal farmer's markets, providing fresh produce and local crafts, and a Christmas Market in November, which is a hit among locals and visitors alike.
Transport & Connectivity
Despite being a small city, Chestermere has excellent connectivity. Calgary Transit operates a regular bus service called 'Route 468-Chestermere', connecting the city to Calgary. For air travel, Chestermere is conveniently located just 30 minutes away from Calgary International Airport. Major highways like the Trans-Canada Highway and Highway 1A also provide quick and easy road access to the city.
Sports Facilities
Sports are an integral part of Chestermere's identity. The Chestermere Regional Community Association offers numerous sports facilities, including baseball fields, soccer pitches, and gymnasiums. The Chestermere Recreation Centre is a hub for indoor sporting activities, housing an arena and curling rink.
Traveler's Final Take
In summary, Chestermere is a quaint city beaming with vibrancy and warmth. Its unique geographical character and the engaging community spirit compel one to explore it intimately. Whether it's the lively events, recreational opportunities around every corner, or the convenience and connectivity, Chestermere undoubtedly exudes a unique charm that sets it apart.
Must-Visit Spots in Chestermere:
Chestermere Lake
Chestermere Public Library
Lakeside Greens Golf Club
Sunset Park
Chestermere Regional Community Association sports facilities
Chestermere Recreation Centre
Chestermere's Seasonal Markets