Chilliwack Origins & Evolution
As one of British Columbia's oldest communities, Chilliwack's beginnings stem from the era of the 1858 Fraser River Gold Rush where it served as a supply station for those in pursuit of precious metals. Officially incorporated in 1873, the city has smoothly transitioned from an agricultural settlement to a thriving community rich in culture and commerce.
The Ts'elxwéyeqw tribe was the original inhabitants that nurtured a unique cultural tapestry in the area. Today, the city offers an engaging blend of history and contemporary life, demonstrating a rich evolution that is seemingly captured in a perfect time capsule. Historic attractions, such as the Atchelitz Threshermen's Association Museum, provide intriguing insight into the region's agricultural past and pioneer days.
City's Geography & Demography
Situated approximately 100 kilometers east of Vancouver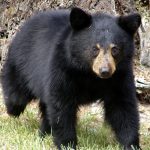 Vancouver Origins & Evolution Located on the western coast of Canada, Vancouver is a vibrant city that beautifully marries natural splendor with urban charm. Its history begins with the indigenous peoples who had inhabited this land for thousands of years before it was explored by Captain George Vancouver in the late 18th-century. Founded in 1886, the city took its name..., Chilliwack rests at the heart of the Fraser Valley. The city's position offers breathtaking views of mountains and access to the famed Chilliwack Lake. A maritime west coast climate graces the city, resulting in mild winters and lush vegetation.
Chilliwack has about 100,000 residents today, torn between the urban attractions of Vancouver and the beautiful country landscapes. Known for its notable diversity, this robust community is continuously swelling with cultural flavors and ethnic groups from across the globe.
Cultural & Artistic Landscape in Chilliwack
Chilliwack extends an impressive cultural milieu, beautifully combining indigenous heritage and contemporary artistic expressions. The Chilliwack Culture Centre, housing the Chilliwack Academy of Music and Chilliwack Art Gallery, is a testament to the vibrant local art scene.
Annual festivals like the "Party in the Park," and "Chilliwack Bluegrass Festival," are greatly anticipated events that rally the community together. The city also boasts a thriving theatre society, with the Chilliwack Players Guild and Chilliwack School of Performing Arts offering regular productions and workshops.
Educational & Research Facilities
Chilliwack pays homage to the power of knowledge with the University of the Fraser Valley (UFV) at its educational heart. UFV, along with a network of public libraries, cultivates intellectual fervor in the city.
Chilliwack's education landscape also extends to research institutions such as the Agriculture and Agri-Food Canada Research Centre which is renowned for its pioneering work in environmental agricultural practices.
Chilliwack's Highlights & Recreation
Rich in natural beauty, Chilliwack offers a wealth of options for outdoor enthusiasts. The Great Blue Heron Nature Reserve, Cultus Lake Waterpark, and Bridal Vale Falls are just some of the highlights. Adventure-seekers are drawn to activities such as mountain biking, hiking, and whitewater rafting.
The city also boasts beautiful parks, including the spacious Chilliwack Lake Provincial Park and Cultus Lake Park. Strolling near the Vedder River is another popular pastime for residents and visitors alike.
Commerce & Conveniences
Chilliwack's commercial center is robust and diverse. The city offers an array of shops, from the locally run boutiques in downtown to larger retailers found at Chilliwack Mall and Cottonwood Mall.
Chilliwack also hosts several banks, post offices, and services to cater to the daily life of its residents and visitors. Seasonal farmers' markets are frequent here, providing a platform for local producers to showcase their wares.
Transport & Connectivity
Connected to Vancouver via the Trans-Canada Highway and served by the Chilliwack Airport, the city is easily accessible. Public transport within the city is provided by the Chilliwack Transit System, with routes traveling across key locales, making it convenient for residents and tourists to explore.
Sports Facilities
Chilliwack is also a haven for sports enthusiasts. The city boasts Prospera Centre, a multi-purpose arena, currently home to the city's beloved Chilliwack Chiefs hockey team. There are also a range of sporting programs and recreational centers that cater to different athletic pursuits, such as the Chilliwack Golf Club and the Chilliwack Tennis Society.
Traveler's Final Take
Chilliwack, with its rich history, dappled landscapes, and thriving community, is undeniably a hidden treasure in British Columbia. From educational establishments that encourage lifelong learning to its myriad of cultural and recreational offerings, the city effortlessly layers the charm of small-town living with the conveniences of a bustling metropolis.
Must-Visit Spots in Chilliwack:
Atchelitz Threshermen's Association Museum
Chilliwack Culture Centre
Chilliwack Academy of Music
Chilliwack Art Gallery
University of the Fraser Valley
Agriculture and Agri-Food Canada Research Centre
Great Blue Heron Nature Reserve
Cultus Lake Waterpark
Bridal Vale Falls
Chilliwack Lake Provincial Park
Chilliwack Mall
Cottonwood Mall
Prospera Centre
Chilliwack Golf Club