Cornwall Origins & Evolution
Rich in history stretching back over 200 years, Cornwall, one of the oldest settlements in Canada, was founded by United Empire Loyalists fleeing the revolutionary chaos in the United States during the late 18th century. Originally referred to as New Johnstown, the city was later renamed Cornwall in honor of Prince George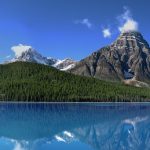 Prince George Origins & Evolution Prince George, a captivating metropolis nestled in the heart of British Columbia, Canada, traces its origins back to the early 1800s. Originally founded as a trading post by Simon Fraser in 1807, it was originally called Fort George. As railways began to shape the country in the early 20th century, the town's advantageous positioning at..., the Duke of Cornwall. Since its inception, Cornwall has evolved from a mill town to an industrial hub, hosting major industries like textiles and paper production. Today, it stands as a vibrant city that pays homage to its deep-rooted history while transitioning into a contemporary haven for arts, education, and commerce.
City's Geography & Demography
Cornwall lies gracefully in eastern Ontario, along the St. Lawrence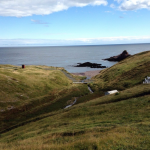 St. Lawrence Origins & Evolution Nestled in Canada's easternmost provinces, the precious gem that is St. Lawrence is imbued with a rich tapestry of history and development. It was reportedly founded in the 18th century, primarily as a fishing town due to its strategic location along the coast. The city's evolution has been largely dependent on its maritime roots, shaping... River, which forms part of the Canada-United States border. Its strategic geographical position provides the city with rich landscapes, making it a charming destination for outdoor enthusiasts. Cornwall's climate is classified as humid continental, featuring warm to hot summers and cold winters. The city houses a diverse population that has grown steadily over the years, reaching approximately 47,000 inhabitants as of 2016. Cornwall's community showcases a harmonious mix of cultures, largely characterized by English and French influences, personifying a truly Canadian experience.
Cultural & Artistic Landscape in Cornwall
Cornwall boasts a vibrant cultural scene, hosting numerous festivals and events throughout the year. One such is the Lift Off Hot Air Balloon Festival, attracting visitors from near and far. It's also home to the Aultsville Theatre, serving as a platform for local and visiting arts productions. Museums like the Cornwall Community Museum and the Cornwall Regional Art Gallery preserve the city's rich history and display the artistic fabric of the region. Their exhibitions and programs give residents and tourists alike a chance to understand and appreciate the city's cultural dynamism.
Educational & Research Facilities
Cornwall is a hub for education, hosting facilities like St. Lawrence College and Nav Canada's Training and Development Centre. The city also boasts a well-equipped public library that offers vast resources for learning and research. Many educational institutions also provide adult learning programs, promoting lifelong learning among residents.
Cornwall's Highlights & Recreation
For those who appreciate natural beauty and outdoor activities, Cornwall offers ample recreational opportunities. The Waterfront Trail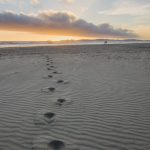 Trail Origins & Evolution The city of Trail, situated in British Columbia, Canada, holds a rich history that traces its roots to the 19th century. The city was founded by prospectors during the Gold Rush era, enticed by its bountiful deposits of minerals, mainly gold, silver, and copper. Later, the thriving mining industry prompted the construction of the Trail Smelter,... is a scenic path that runs along the St. Lawrence River and is perfect for cycling or leisurely strolls. Lamoureux Park, Cornwall's largest recreational park, offers picturesque landscapes that relax and rejuvenate. For history buffs, Cornwall's Historic Walking Tour is a must, highlighting the city's rich history through its notable landmarks.
Commerce & Conveniences
Cornwall is a city teeming with commercial activity. From local markets like Farmer's Market Cornwall, where fresh produce can be procured, to the Cornwall Centre with more than 60 retail shops and services, shoppers are spoiled for choice. Essential services like banks, postal services, and seasonal sales also contribute to a dynamic commercial environment in Cornwall.
Transport & Connectivity
Connectivity in Cornwall is advanced and accessible, with excellent public transport services and highway access. The Roosevelt International Bridge connects the city to the United States, while the Cornwall Municipal Airport provides a gateway to the skies. Additionally, VIA Rail Canada and bus terminals offer transit options for both residents and visitors.
Sports Facilities
Sports enthusiasts will appreciate Cornwall's modern facilities spread across the city. The Cornwall Civic Complex houses a large ice rink ideal for hockey, figure skating, and other sporting events. Additionally, a legion of gyms, sports fields, and fitness centers cater to the community's athletic needs.
Traveler's Final Take
Seamlessly mixing charm and modernity, Cornwall effectively encapsulates the quintessential Canadian experience for all who visit. With a rich history, flourishing cultural scene, impressive landmarks, outstanding facilities and splendid landscapes, Cornwall's offerings are as diverse as they are appealing. Regardless of the season, the city's unique character and welcoming community make it a truly remarkable destination.
Must-Visit Spots in Cornwall
Aultsville Theatre
Cornwall Community Museum
Cornwall Regional Art Gallery
St. Lawrence College
Nav Canada's Training and Development Centre
Cornwall Public Library
Waterfront Trail
Lamoureux Park
Cornwall Historic Walking Tour
Farmer's Market Cornwall
Cornwall Centre
Roosevelt International Bridge
Cornwall Municipal Airport
VIA Rail Canada
Cornwall Civic Complex
These destinations and amenities play a significant role in defining Cornwall's identity and showcasing the lively, welcoming atmosphere that permeates the city. Each one offers a unique lens through which to view and appreciate the city and is a testament to Cornwall's commitment to providing a quality lifestyle for its inhabitants and a memorable experience for its visitors.