Grimshaw Origins & Evolution
Born from the sprightly vision of pioneers, the town of Grimshaw in Alberta, Canada, is named after Dr. M.E Grimshaw, a physician who served the area in the early 20th Century. Established in 1930, the town's evolution has been intertwined with the establishment of the railway and the subsequent mushrooming of businesses along the Peace River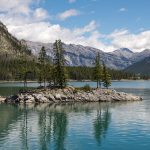 Peace River Origins & Evolution Peace River, a verdant gem set amid the wilderness of northwest Canada, bears a history both rich in indigenous heritage and burgeoning forward momentum. The fabled Peace River predates the founding and development of its namesake town, beginning with the indigenous Dane-zaa people who named the river "Unchagah" (Peace). Explorer Alexander Mackenzie later finally explored.... Key economic activities in the early years included farming and coal mining, with the area's fertile soil and substantial coal reserves presenting an unmissable opportunity for settlers.
Today, Grimshaw stands as a testament to decades of transformation, always moving forward yet maintaining a connection to its robust past. This beautiful relationship between the past and the future gives Grimshaw its unique character, a harmonious blend of tradition and modernity, small-town charm and innovative spirit.
City's Geography & Demography
Situated 25 kilometers west of the Town of Peace River along Highway 2, Grimshaw is an essential transportation hub in Northwest Alberta's Peace Region. Its climate is typically Canadian, with cold, snowy winters and hot, dry summers. Enriched by the flowing Peace River nearby, the land is characterized by lush green fields, offering picturesque landscapes sure to charm any visitor.
Home to just over 2,500 people according to the latest data, Grimshaw's population is impressively diverse, inclusive and vibrant. It's a welcoming community that prides itself on being tight-knit, but always ready to embrace newcomers.
Cultural & Artistic Landscape in Grimshaw
Grimshaw proudly hosts several events and festivals to promote its rich arts and culture. The Mile Zero Regional Multiplex, a dynamic community center in Grimshaw, offers spaces for theatre, art, and music productions, weaving culture into the heart of the town's daily life. The town is also home to the Lac Cardinal Pioneer Village Museum, a living history museum that reveals life as it was back in the 1930s.
Art enthusiasts will undoubtedly enjoy the Grimshaw Public Art Gallery, which routinely displays works from local and regional artists. With a lively theatre scene, art workshops, and music festivals, Grimshaw allows its burgeoning artistic community to bloom, making culture an integral part of the town's fabric.
Educational & Research Facilities
Grimshaw is served by the Peace River School Division, housing Grimshaw Public School, Kennedy Elementary School, and Holy Family Cyber School. Grimshaw Shared School Facility is a community-supported educational resource unit that brings quality education close to home. There are also several libraries and learning centers, making it an environment that nurtures intellect and innovation.
Among institutions supporting research and skill development, Grimshaw Agricultural Society stands out. The society organizes numerous workshops, demonstrations, and field days that encourage residents to continually learn and enhance their farming practices.
Grimshaw's Highlights & Recreation
Grimshaw offers numerous landmarks and recreational spots that attract visitors from all over. Queen Elizabeth Provincial Park is a major attraction, providing opportunities for boating, fishing, and camping.
At 16 hectares, Freeman River RV Park is another recreational hot spot that includes a playground, campfire pits, and beautiful varieties of trees and plants. It's the perfect spot to connect with nature, enjoy peaceful surroundings, or partake in outdoor activities. People who love golfing will appreciate the Grimshaw Golf Club, known for its friendly atmosphere and excellent facilities.
Commerce & Conveniences
Welcoming businesses along its streets, Grimshaw presents a rich blend of shops, banks, and postal services. Shops in Grimshaw range from clothing boutiques and home decor stores to al fresco cafes and family-run bakeries. There are several banks, providing residents with all necessary financial services.
Post offices are scattered throughout the town, ensuring efficient mail and package delivery. Seasonal sales often transform the town into a buzzing commercial hub, attracting customers from far and near.
Transport & Connectivity
As known as the "Mile Zero" town, Grimshaw is a crucial transportation hub, where several highways meet. The town has an efficient public transport system, and taxis are also available. The local airport, Peace River Airport, serves regional flights, providing an air link to the rest of Canada.
Sports Facilities
Sports lovers will appreciate Grimshaw's sports and recreational facilities. From the multipurpose Mile Zero Regional Multiplex to the Grimshaw Curling Centre, these facilities cater to a plethora of sports and fitness activities, promoting a healthy lifestyle within the community.
Traveler's Final Take
Journeying through Grimshaw is a uniquely satisfying experience. Getting lost in its history, enjoying the natural sceneries, participating in its vibrant cultural life, leveraging educational facilities, and benefiting from the amenities and conveniences it provides — all add up to an experience that's eminently memorable.
Must-Visit Spots in Grimshaw:
Mile Zero Regional Multiplex
Queen Elizabeth Provincial Park
Freeman River RV Park
Grimshaw Golf Club
Lac Cardinal Pioneer Village Museum
Grimshaw Public Art Gallery
Grimshaw Curling Centre
Peace River Airport