A Journey Through Time at Lake Ontario Park
Nestled within the heart of Kingston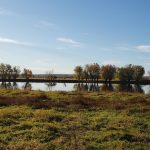 Kingston Origins & Evolution Kingston, commonly referred to as the 'Limestone City' due to its grand 19th-century buildings, was founded in 1673 as a French trading post and fort and has evolved into one of Canada's most distinctive and historic cities. It served as Canada's first capital from 1841 to 1844, and its rich history is reflected in its beautifully..., Lake Ontario Park is a breathtaking testament to Canada's natural beauty and deep-rooted history. With its roots tracing back to the 1890s, this park encapsulates the Canadian spirit, blending scenic landscapes with cultural anecdotes. To truly grasp the essence of its historical significance, one has to delve back into its history.
Lake Ontario Park began its life as a private amusement park in the late nineteenth century, embodying the playful spirit of the Victorian era. Although the amusement fixtures have long since been removed, the park has been beautifully preserved, making it a nostalgic journey through the pages of Canada's history. Over the years, it has served as a beacon for many historic events, from hosting thriving summer carnivals back in the initial days to providing a safe haven for wildlife and families in the current era.
Architectural Marvels and Natural Wonders
Although devoid of its initial amusement attractions, the architectural beauty and diversity of Lake Ontario Park remain unparalleled. With wide pathways meandering through expansive green spaces and a striking pavilion overlooking the pristine lake, the park is a picturesque experience nestled in the embrace of nature. The rustic appeal of the landscape, coupled with quaint picnic spots, makes it a charming blend of architectural simplicity and natural elegance.
Apart from its visually appealing aura, Lake Ontario Park is rich in biodiversity. One can encounter a variety of flora and fauna that symbolize the ecosystem's resilience in the heart of the city. The cherry blossom trees, a unique feature of the park, make for a breathtaking view during late April and early May, painting a pink and white canvass against the blue backdrop of the lake.
Experiences to Treasure
A visit to the Lake Ontario Park is not merely a sightseeing tour; it is an experience etched in time. From leisurely walks along the tranquil trails to vibrant bird watching experiences, the park caters to the interests of every visitor. Families can enjoy picnics amidst nature, while fitness enthusiasts can make the most of the park's biking trails and outdoor fitness equipment.
The park is a delight for children as well, featuring a contemporary play structure and sandy beach area for their entertainment. The lovely splash pad becomes an oasis of joy in summer, providing a respite from the heat. With every season bringing in its unique charm, Lake Ontario Park promises varied experiences all year round.
Whether it be the echoing laughter from yesteryears or the ray-dappled tranquillity that engulfs you today, Lake Ontario Park truly exemplifies the Canadian metaphor of unity in diversity. Through changing times, the park stands as a beautiful amalgam of past echoes and present tunes, offering a timeless experience in the heart of the city. An exploration of this iconic landmark is more than just a travel destination; it is a sentimental journey into the soul of Canada. Ensuring this magnificent park graces your Canadian bucket list will serve as an enriching chapter in your travelogue.