Leduc Origins & Evolution
Founded in 1899 and named after the Roman Catholic Missionary, Father Hippolyte Leduc, the city of Leduc is a cradle of history set amidst the abundant natural beauty of Alberta, Canada. The rise of the city can be attributed largely to the discovery of significant oil reserves in the 1940s. The Leduc No. 1 energy discovery sparked an oil boom, significantly altering the city's trajectory and transforming it into an economic powerhouse within the province.
Today, Leduc honors its history at the Leduc Grain Elevator, a testament to the city's agricultural past, and the Canadian Petroleum Interpretive Centre, showcasing the progression of the oil industry. Visitors and residents alike appreciate the intricate blending of history and modernity, enabling the city to retain its charming character.
City's Geography & Demography
Nestled just 33 kilometers south of the provincial capital, Edmonton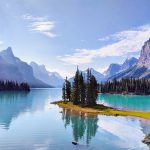 Edmonton Origins & Evolution Located on the North Saskatchewan River in Alberta, Canada, Edmonton is a city with a rich Native history dating back thousands of years to the indigenous tribes that once inhabited the region. European settlers arrived in the late 18th century, starting with the Hudson's Bay Company in 1795. They established Edmonton as a key trading post..., Leduc is positioned in the heart of 'Central Parkland,' offering a climate that combines elements of both prairie and boreal forest regions. The region is characterized by long, cold winters and short, warm summers.
Home to around 30,000 people, Leduc's demographic is diverse and multicultural, highlighting its global appeal and inclusivity. It is a fast-growing city, credited to its strategic location near the Edmonton International Airport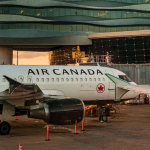 The Historical Significance of Edmonton International Airport Come be a part of the living history at Canada's Edmonton International Airport. Opening its doors for the first time in 1960, this facility has served as a gate to the sky for countless passengers and transport operations. Over the years, it's seen immense growth, playing a critical role in Alberta's economic growth..., offering employment opportunities and fostering significant population growth.
Cultural & Artistic Landscape in Leduc
Leduc is a city bursting with cultural and artistic vigor. The Leduc Drama Society and Maclab Centre for the Performing Arts add vibrancy to the city's cultural landscape with quality plays, musicals, and performances. The Stone Barn Cultural Village offers history enthusiasts a chance to explore the city's artistic heritage through displayed artifacts.
Moreover, the city is home to Leduc Art Club and the local Black Gold Gallery, spaces fostering creativity and encouraging local talent. The annual 'Art Walk' event is another significant occasion where local artists come together to exhibit their work, further fueling the city's culturally rich atmosphere.
Educational & Research Facilities
Leduc upholds a strong commitment to education, hosting a variety of schools within the Black Gold Regional Division and St. Thomas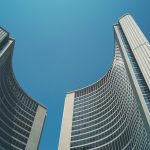 St. Thomas Origins & Evolution St. Thomas, a vibrant city located in southwestern Ontario, was officially named after Thomas Talbot, who spearheaded the area's development in early 1800's. The city's rapid growth during its early history was fueled primarily by the railway industry, with the city serving as a significant railway junction. Iconic rail structures from this golden age, such... Aquinas Roman Catholic School Division. The Leduc Public Library, a vibrant community hub, aids in academic and personal growth with myriad resources, programs, and services.
While Leduc does not house its own university, higher learning institutes like the University of Alberta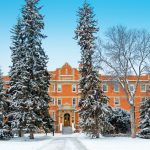 The Historic Significance Nestled in the heart of Edmonton, Alberta, stands the prestigious University of Alberta. Established in 1908, this educational institution holds immense historical significance as one of the oldest and most renowned universities in Canada. From its humble beginnings as a small college, it has evolved into a sprawling campus known for its excellence in academics and research...., MacEwan University, and Northern Alberta Institute of Technology are within easy reach, making the city an accessible and practical option for students.
Leduc's Highlights & Recreation
Leduc's appeal as a tourist destination lies in its mix of recreational, historical, and natural sites. Telford Lake, a popular spot for residents and tourists, offers canoeing, kayaking, and sailboarding. The multi-use pathway system is a haven for walkers, cyclists, and runners alike.
Notable landmarks include Doctor Woods House Museum, Leduc Stone Barn Garden, and Leduc Grain Elevator. The Leduc Recreation Centre, boasting state-of-art facilities, swimming pools, ice rinks, and fitness facilities make it an ideal location for sports and leisure activities.
Commerce & Conveniences
With two major shopping districts and dozens of independent stores, Leduc offers a multi-faceted shopping experience. The Leduc Common and the downtown district cater to all shopping needs, from large chains to boutique stores.
All essential services, ranging from banks to postal services, are conveniently located. What's more, Leduc also holds a seasonal Farmers Market showcasing the best in local fruit, vegetables, baked goods, and artisan crafts, fostering a strong local economy and community spirit.
Transport & Connectivity
Leduc's centralized and strategic location allows easy transport connectivity within and outside the city. Its public transport system, Leduc Transit, connects residents with local and regional destinations. Additionally, being in close proximity to Edmonton International Airport and Queen Elizabeth II Highway, it provides accessibility to all major hubs.
Sports Facilities
Leduc is a paradise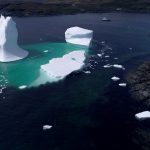 Paradise Origins & Evolution The story of Paradise begins in the late 1800s as a humble farming community. Over the past two centuries, it gradually evolved into one of the grandest living spaces one could find in Newfoundland and Labrador. Paradise was founded and developed along the Trans-Canada Highway's eastern tip, which eventually fueled its development as a glorious commercial... for sports lovers with premier facilities spread across the city. The Leduc Recreation Centre is the jewel in the city's sporting crown, housing three NHL-sized arenas, an aquatic facility, and athletic spaces. Also, the William F. Lede Park, a multi-purpose outdoor sporting facility, hosts baseball, soccer, and rugby tournaments.
Traveler's Final Take
Leduc is a delightful blend of history, culture, nature, and modern conveniences. Its strengths lie in its strategic location, recreational offerings, and the bustling city-life, making it an appealing destination for tourists and a pleasant city for residents. Whether you're interested in exploring the past, indulging in nature, or experiencing culture, Leduc is a city that has much to offer to everyone.
Must-Visit Spots in Leduc:
– Canadian Petroleum Interpretive Centre
– Leduc Grain Elevator
– Leduc Drama Society & Maclab Centre for the Performing Arts
– Stone Barn Cultural Village
– Leduc Art Club & Black Gold Gallery
– Leduc Public Library
– Telford Lake & Multi-Use Pathway System
– Doctor Woods House Museum
– Leduc Stone Barn Garden
– Leduc Recreation Centre
– Leduc Common & Seasonal Farmers Market
– Leduc Transit Service
– William F. Lede Park