Lloydminster Origins & Evolution
Lloydminster came into existence as a unique entity in Canada's geographical layout. Named after George Lloyd, a major influence during the city's early years, the city was initially settled in 1903 by Anglican colonists as a utopian locale. The entire city was moved to its current allegiance-straddling location in response to the Barr Colonists' decision to form an all-British settlement in an otherwise alien French-speaking land.
Through its evolution, Lloydminster maintained a bi-provincial status — lying in both Alberta and Saskatchewan provinces, divided by the Fourth Meridian line. This dual nature led to the formation of an overarching municipal governance system to maintain provincial harmony. The city's growth has been largely attributed to its oil and agriculture-based economy, spurring the development of services and infrastructure.
City's Geography & Demography
Covering 24.04 square kilometres, Lloydminster enjoys a unique bi-provincial nature. This city with a blend of Alberta's easygoing attitude and Saskatchewan's hardworking spirit boasts all four seasons. With a borderline of humid continental climate, you will find the summers warm, and winters snow-laden.
The city holds a stable population of around 31,400, according to the 2016 census, with a diverse demographic composition. Interestingly, the Albertan side of the city, which comprises about two-thirds of its population, is significantly younger than the Saskatchewan side.
Cultural & Artistic Landscape in Lloydminster
Lloydminster perfectly embodies Canada's rich blend of traditions, arts, and cultures. Its cornerstone — the Lloydminster Cultural & Science Centre — sets the cultural rhythm of the city. This institution houses a museum showcasing local heritage, art galleries featuring contemporary and local arts and a science centre aiming to trigger young minds' curiosity.
The city serves up a packed cultural calendar too, most notably the annual Arts Without Borders Festival. This week-long celebration is complete with music, dance, and champs of all art forms scattered around various city venues. Heavy Horse Pull, a remarkable display of horsepower, is an event that always thrills, while Verge Arts Festival is a must-visit if vanguard art forms fascinate you.
Educational & Research Facilities
Lloydminster boasts of a remarkable education system. Lloydminster Public School Division and Lloydminster Catholic School Division make up the primary and secondary education options.
The city is also home to the Lloydminster Campus of Lakeland College, offering a range of programs, including Energy and Environmental Sciences. For those seeking higher education, the presence of Lakeland College brings accessible university-level education.
Lloydminster's Highlights & Recreation
Outdoor enthusiasts have a multitude of options. Bud Miller All Seasons Park, a 200-acre paradise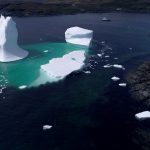 Paradise Origins & Evolution The story of Paradise begins in the late 1800s as a humble farming community. Over the past two centuries, it gradually evolved into one of the grandest living spaces one could find in Newfoundland and Labrador. Paradise was founded and developed along the Trans-Canada Highway's eastern tip, which eventually fueled its development as a glorious commercial..., offers activities for all tastes – from serene picnic spots to multiple sporting facilities. Weaver Park Campground offers a setting for an unforgettable camping experience.
The city's most iconic landmark, the four towering settlers' statues at the Barr Colonist Monument, commemorates the city's founding heritage.
Commerce & Conveniences
Lloydminster offers all the conveniences of a modern city, boasting a healthy spread of shops, banks, and postal services. Its commercial heart is a bustling hub of activity, especially during the holiday season when shopping sales hit their crescendo.
Transport & Connectivity
Lloydminster enjoys seamless connectivity within and to the outside world. The Lloydminster Airport connects the city far and wide, while local public transportation makes commuting in and around town easy. Lloydminster is also easily reachable by road, with the Yellowhead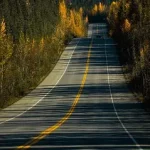 Yellowhead Origins & Evolution A glimpse into the past of Yellowhead city in Canada reveals a robust history filled with discovery and development. The city's name Yellowhead descends from Pierre Bostonais, an Iroquois-Métis trapper with blonde hair who worked in the region in the early 19th century. Over the years, Yellowhead has evolved from a humble trading post into a... Highway passing right through the city.
Sports Facilities
Being sports-enthusiastic, investments have been made to establish quality sports facilities in Lloydminster. The city is proud to have the Bioclean Aquatic Centre, the Servus Sports Centre, and several other outdoor fields for baseball and soccer. Lloydminster also hosts notable sporting events like the annual Heavy Horse Pull and several hockey leagues.
Traveler's Final Take
With a history as colourful as its landscape, Lloydminster has effortlessly managed to balance its bi-provincial status, nurturing a culture that is as welcoming as it is intriguing. Its well-rounded commerce, seamless transport options, and sporting fervour add to an already vibrant cultural and artistic scene, making it a city worth the visit.
Must-Visit Spots in Lloydminster:
– Lloydminster Cultural & Science Centre
– Bud Miller All Seasons Park
– Weaver Park Campground
– Barr Colonist Monument
– Lakeland College
– Bioclean Aquatic Centre
– Servus Sports Centre
– Lloydminster Airport