Maple Ridge Origins & Evolution
A gem tucked within southwestern British Columbia, Maple Ridge serves as a testament to Canadian character, resilience, and meticulous urban development. Founded in 1874, the city's original settlers were inspired by the copious maple trees in the region, thus coining the city's name. Coupled with the natural splendour of the Fraser River, the settlement quickly flourished, gradually evolving into the robust, thriving municipality it is today, revered for its historical depth and enchanting infrastructure.
Modern Maple Ridge represents a blend of the old and the new, with portions its agricultural heart preserved amidst burgeoning urbanization. The Haney House represents an instrumental piece in this history, with the heritage site meticulously preserved to echo the city's roots, painting a detailed tapestry of life in the past.
City's Geography & Demography
Maple Ridge boasts an enviable geographical location nestled between the Golden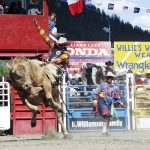 Golden Origins & Evolution Golden, nestled in the Columbia River Valley, traces its roots back to the 1880s when European settlers arrived, anticipating prosperity from the Transcontinental Railroad project. The town soon thrived on lumber, agriculture, and mining, mercifully evading the ghost town fate of many contemporary boomtowns. Moreover, the arrival of Swiss guides in the early 20th century initiated... Ears mountain range in the north and the Fraser River in the South. The city's temperate climate ensures a comfortable living experience, with mild, wet winters and dry, warm summers.
With respect to its demography, Maple Ridge recorded a population of over 82,000 in the 2016 Census. The population is diverse, mirroring Canada's multicultural ethos, housed within spacious, aesthetically pleasing residential districts.
Cultural & Artistic Landscape in Maple Ridge
Maple Ridge's cultural and artistic landscape is eclectic, fostering unity and creativity. The city hosts the Maple Ridge Festival of B.C. Film in collaboration with The ACT Arts Centre and The Ridge Film Studios, highlighting and promoting BC produced films.
Art aficionados will find themselves entranced by the Maple Ridge Art Gallery. The curator regularly updates collections, ensuring no two visits are the same. Theatre and live performance enthusiasts are catered to in the form of The ACT Arts Centre, which serves as a hub for local talent, serving refreshing, inspired performances.
Educational & Research Facilities
Maple Ridge is an educational epicentre with institutes such as Kwantlen Polytechnic University and Garibaldi Secondary School. Kwantlen is admired for its comprehensive course catalog and robust research initiatives. The city's public library system ensures knowledge seekers will always have resources and reference material available. It includes the Maple Ridge Public Library – a part of The Fraser Valley Regional Library network. You can also find institutions like Ridge Meadows College offering a wide range of programs.
Maple Ridge's Highlights & Recreation
Maple Ridge's landmarks pay homage to its natural beauty. Golden Ears Provincial Park is visited by thousands annually, making it a top recreational spot. Alouette Lake presents an unrivalled view, while offering opportunities for swimming, fishing, and boating.
Downtown Maple Ridge is a hub of activity and fun. Haney Farmers Market takes place weekly, offering organic, locally sourced products. For an evening of suspense and entertainment, the Theatre in the Country provides mystery dinner theatre experiences.
Commerce & Conveniences
Commerce thrives in Maple Ridge, with the downtown core housing an array of shops, banks, and postal services. Seasonal sales in the downtown markets are record-breaking, with shoppers frequenting the likes of Haney Place Mall. The city's robust infrastructure ensures every convenience is catered to, lending itself to Maple Ridge's livability.
Transport & Connectivity
Getting around Maple Ridge is a breeze with the city's advanced transport system. The West Coast Express is a popular choice among locals for inter-city transit. Additionally, the Pitt Meadows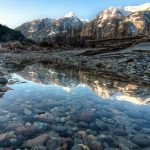 Pitt Meadows Origins & Evolution Beautifully situated between the mighty Fraser and Pitt rivers, the city of Pitt Meadows in British Columbia, Canada, derived its name from former British Prime Minister, The Rt Hon. William Pitt. Founded on April 27, 1874, the city's historical roots were deeply embedded in farming, dairy, cranberries, and blueberries production. Its rich history can be... Regional Airport is a significant aviation hub serving the city.
Sports Facilities
Maple Ridge caters to a broad spectrum of sports preferences, with its facilities like the Maple Ridge Leisure Centre that offers swimming, fitness, and sports amenities. Planet Ice Maple Ridge is a modern twin-sheet arena, hosting Hockey games and figure skating.
Traveler's Final Take
Combining natural beauty with urban comfort, Maple Ridge offers the full breadth of the Canadian experience. Rich in history, culture, and convenience, it remains a must-see location in British Columbia.
Must-Visit Spots in Maple Ridge
Haney House
Maple Ridge Festival of B.C. Film
Maple Ridge Art Gallery
The ACT Arts Centre
Kwantlen Polytechnic University
Maple Ridge Public Library
Golden Ears Provincial Park
Alouette Lake
Haney Farmers Market
Theatre in the Country
Haney Place Mall
West Coast Express
Pitt Meadows Regional Airport
Maple Ridge Leisure Centre
Planet Ice Maple Ridge