Pitt Meadows Origins & Evolution
Beautifully situated between the mighty Fraser and Pitt rivers, the city of Pitt Meadows in British Columbia, Canada, derived its name from former British Prime Minister, The Rt Hon. William Pitt. Founded on April 27, 1874, the city's historical roots were deeply embedded in farming, dairy, cranberries, and blueberries production. Its rich history can be experienced through the Pitt Meadows Museum and Archives, home to a remarkable collection of local artifacts, thorough records, and angelic community pasts.
In recent years, it has taken strides towards urban development while maintaining its scenic rural charm. Painted with modern architectural aesthetics and enveloped in natural beauty, Pitt Meadows continues welcoming new residents while preserving its ancient heritage and memorabilia.
City's Geography & Demography
Pitt Meadows, positioned in the Lower Fraser Valley, is surrounded by scenic mountainous beauty, sparking rivers, and rich agricultural lands. The city's diverse landscape ranges from marshlands to meadows, providing a unique amalgam of ecosystems. Its vast dykes and trails present a gateway to nature and tranquility.
This captivating city is home to approximately 20,000 residents, constituting a vibrant array of cultural backgrounds. Its population has seen a gradual growth over the years, integrating migrants within its sociable and friendly community. The city's warm-summer Mediterranean climate elevates its appeal and offers a comfortable living environment.
Cultural & Artistic Landscape in Pitt Meadows
Pitt Meadows is a haven for art enthusiasts and culture buffs. From Rasberry Jazz Festival to Pitt Meadows Day Celebration, the city hosts a variety of events throughout the year, infusing energy and vivacity into the community. The Act Arts Centre, the heart of the artistic community, regularly showcases local talents, functions, and entertainment. Enjoy an evening of sophisticated art at the Pitt Meadows Art Gallery, exhibiting unique pieces from local, national, and international artists.
Educational & Research Facilities
Pitt Meadows is home to numerous educational institutions, including the School District 42 Maple Ridge-Pitt Meadows, and Pitt Meadows Secondary School. It boasts modern libraries, such as the Pitt Meadows Public Library, providing a rich archive of resources. The city also houses the Pitt Meadows Museum, a notable source of information.
Pitt Meadows Highlights & Recreation
The city offers a multitude of landmarks and recreational spots. The picturesque Pitt Lake, North America's tidal freshwater lake, and Pitt Polder Ecological Reserve provide ample outdoor opportunities. Also, Osprey Village, a quaint riverside shopping area in Fraser River's sylvan setting, enchants visitors with its irresistible charm.
Commerce & Conveniences
Despite its compact size, the city offers a wide range of shops, banks, and postal services. From the Meadowtown Centre to local farmers' markets, shopping in Pitt Meadows is a delight. Banks and postal services are adequately dispersed, allowing accessibility for residents and visitors. Seasonal sales add a festive touch to the city's shopping scenario.
Transport & Connectivity
Pitt Meadows enjoys excellent connectivity through air, rail, and road. It houses the Pitt Meadows Regional Airport, a major transportation hub. The West Coast Express provides commuter service from the city to Vancouver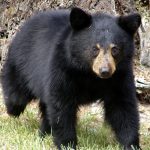 Vancouver Origins & Evolution Located on the western coast of Canada, Vancouver is a vibrant city that beautifully marries natural splendor with urban charm. Its history begins with the indigenous peoples who had inhabited this land for thousands of years before it was explored by Captain George Vancouver in the late 18th-century. Founded in 1886, the city took its name.... Moreover, an efficient public transport system serves the city, making daily commutes easy and hassle-free.
Sports Facilities
The city takes pride in its well-equipped sports centers, open fields, and sports complexes. The Pitt Meadows Arena Complex and Bonson Community Centre & Park are equipped with excellent amenities. The city also has regimes to promote community sports activities and strengthens civic engagement.
Traveler's Final Take
Apart from being a warm residential city, Pitt Meadows emerges as a complete package of vibrant culture, modernity, natural beauty, and convenience. It presents a perfect blend of urbanism and tranquillity. It invites one to explore its distinctions, get lost in its natural grandeur, and become part of its welcoming community.
"Must-Visit Spots in Pitt Meadows":
1. Pitt Meadows Museum and Archives
2. Pitt Lake
3. Pitt Polder Ecological Reserve
4. The Act Arts Centre
5. Pitt Meadows Art Gallery
6. Osprey Village
7. Meadowtown Centre
8. Pitt Meadows Regional Airport
9. Pitt Meadows Arena Complex
10. Bonson Community Centre & Park.