Merritt Origins & Evolution
Situated in the heart of British Columbia, Merritt is a city of Canadian heritage richly interwoven with a tapestry of cultural and geographical specificity. Founded during the late 19th century, Merritt sprung from the discovery of coal and played a significant role in the development of the province's mining industry. As time passed, the city saw a gradual shift towards ranching, farming, and forestry, which continue to fuel much of the local economy today. Merritt has successfully forged a multicultural identity, shaped by waves of migration from communities as diverse as indigenous tribes, European settlers, and Asian miners.
City's Geography & Demography
Merritt is nestled in the Nicola Valley, surrounded by picturesque rolling hills, serene rivers, and iconic mountain landscapes. It enjoys a hearty combination of a semi-arid climate with warm, dry summers and cold, crisp winters. The city is home to a diverse mix of approximately 7,000 residents representing different ethnic backgrounds. With a youthful demographic profile, Merritt is host to an active, vibrant, and welcoming community.
Cultural & Artistic Landscape in Merritt
Culturally, Merritt is renowned as the Country Music Capital of Canada, a title earned through its hosting of the notable Merritt Mountain Music Festival. Live music thrives across the city, with local and international artists performing in venues ranging from conventional theatres to ambient outdoor stages. Merritt's penchant for the arts goes beyond music, with the Courthouse Art Gallery standing as a testament to local artistic talent. The annual Nicola Valley Pro Rodeo further adds diverse colour and excitement to Merritt's cultural calendar.
Educational & Research Facilities
The city provides modern educational and research facilities for all age groups. From play-based programs at early learning centers to vocational training at colleges, Merritt offers a range of learning opportunities. The Nicola Valley Institute of Technology, Western Canada's only Indigenous public post-secondary institute, is also based here, contributing to the rich diversity of learning environments. The Merritt Library, located in the heart of the community, is a treasure trove of knowledge, providing access to a vast array of books and research materials.
Merritt's Highlights & Recreation
Outdoor enthusiasts will delight in the recreational activities Merritt has to offer. The city's extensive trail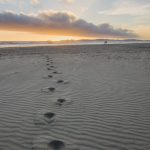 Trail Origins & Evolution The city of Trail, situated in British Columbia, Canada, holds a rich history that traces its roots to the 19th century. The city was founded by prospectors during the Gold Rush era, enticed by its bountiful deposits of minerals, mainly gold, silver, and copper. Later, the thriving mining industry prompted the construction of the Trail Smelter,... network invites residents and visitors alike to revel in hiking, horseback riding, or mountain biking. Rotary Park, the largest city park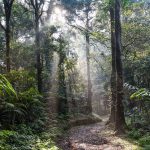 A Monumental Journey Through Time This Canadian beacon of historical significance, City Park, invites visitors into the heart of its rich legacy. While enjoying a panoramic embrace of lush landscapes surrounded by urbanized modernity, it's easy for one to downfall into a welcoming sense of timelessness. Originally constructed in the late 19th century, City Park serves as a testament to..., offers superb family-friendly amenities including a splash park, picnic area, and playground. History buffs can explore local heritage at Baillie House, one of Merritt's oldest residential structures-turned-tourist information center.
Commerce & Conveniences
The city's downtown offers a variety of businesses, including boutique-style shops, financial institutions, and eateries. The local farmer's market is a popular weekly event where locals gather to sell their homemade and homegrown goods, attracting visitors from all over Nicola Valley. Major department stores, gas stations, and postal services are easily accessible within the city limits.
Transport & Connectivity
Despite its rural setting, Merritt enjoys excellent connectivity. The Coquihalla Highway provides swift ground access to major urban areas such as Vancouver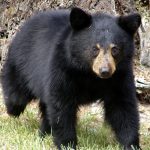 Vancouver Origins & Evolution Located on the western coast of Canada, Vancouver is a vibrant city that beautifully marries natural splendor with urban charm. Its history begins with the indigenous peoples who had inhabited this land for thousands of years before it was explored by Captain George Vancouver in the late 18th-century. Founded in 1886, the city took its name... and Kamloops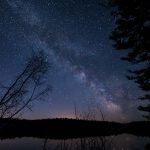 Kamloops Origins & Evolution Historically, Kamloops traces its origins back to the First Nations people of the Secwepemc Nation, whose history in the region is believed to span over 10,000 years. The name Kamloops is derived from a Secwepemc word that translates to 'meeting of the waters' — an apt reference to the convergence of the North and South Thompson.... The Merritt Airport services non-commercial flights. The city's public transportation system is efficient, ensuring residents' convenience across the city.
Sports Facilities
For sports enthusiasts, Merritt is home to the Nicola Valley Memorial Arena, which offers a range of sporting activities throughout the year. The Merritt Centennials, a local junior hockey team, regularly showcases their skills here. The Merritt Golf and Country Club is a popular destination for golfing enthusiasts.
Traveler's Final Take
Merritt is a city seeped in tradition yet contemporary in its offerings. Its diverse demographics, vibrant cultural scene, and educational institutions create a dynamic landscape. Rich in history, surrounded by natural beauty, and flush with all the conveniences of modern living, Merritt stands strong as a worthwhile destination to visit or live in.
Must-Visit Spots in Merritt
Merritt Mountain Music Festival
Courthouse Art Gallery
Nicola Valley Institute of Technology
Merritt Library
Rotary Park
Baillie House
Nicola Valley Memorial Arena
Merritt Golf and Country Club