Morinville Origins & Evolution
Located in Sturgeon County in Alberta, Canada; Morinville is a town that dates back to the late 19th century. Founded in 1891 by Father Morin, an Oblate of Mary Immaculate, the town was named after him and continues to be a thriving Francophone community in the province of Alberta. The initial settlers were primarily French-Canadians, a character that still sharply marks Morinville's culture and heritage. Over the years, it evolved from a humble farming town to a vibrant commercial and recreational hub, while careful to retain its French roots and its heritage sites like the St. Jean Baptiste Parish set in Neo-Gothic architectural style.
City's Geography & Demography
Morinville is situated in close proximity to the capital city Edmonton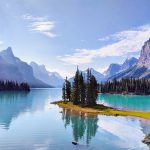 Edmonton Origins & Evolution Located on the North Saskatchewan River in Alberta, Canada, Edmonton is a city with a rich Native history dating back thousands of years to the indigenous tribes that once inhabited the region. European settlers arrived in the late 18th century, starting with the Hudson's Bay Company in 1795. They established Edmonton as a key trading post..., being just 34 km north of it. The town experiences a humid continental climate, with temperatures varying significantly from warm to cold seasons. The demographic scene is diverse yet cohesive, with a population approaching 10,000 people. The residents exhibit a sense of community spirit, appreciation for their shared history, and a progressive outlook, embracing change and innovation.
Cultural & Artistic Landscape in Morinville
The culture of Morinville is deeply imbued with French-Canadian influence, visible through various cultural events, institutions, and landmarks. The vibrant artistic landscape is underlined by establishments like the Morinville Art Club and vivid events such as the French Heritage Festival, held annually. The Morinville Community Cultural Centre, a premier venue for performing arts, serves as the beating heart of the town's cultural scene, playing host to numerous concerts, theatre performances, and community events throughout the year.
Educational & Research Facilities
The locale boasts of commendable educational facilities, with schools like the Morinville Public School and Morinville Christian School providing quality education. The town also hosts the Morinville Community Library, a hub for knowledge seekers of all ages with its rich collection of books and online resources, regular workshops, and event-filled calendar.
Morinville's Highlights & Recreation
The town is sprinkled with landmarks such as the unique Fish and Game Pond and the historic Monument honouring Morinville's founding families. There's also a rich spread of parks, including the enchanting Morinville Heritage Lake Park, teeming with natural beauty and outdoor activities like hiking and fishing. The town's recreation centres like the Morinville Leisure Centre, with its ice arena, skateboard park and splash park, provide avenues for both sports and leisure.
Commerce & Conveniences
Morinville offers a variety of shops catering to both necessity and luxury. The town has several banks, a post office, and stages seasonal farmers' markets adding to the local color and convenience. It is a commercial hub, with various businesses ranging from automotive services to retail shops scattered throughout its area, adding greatly to its visitors' and residents' comfort.
Transport & Connectivity
Morinville is easily accessible via major highways and is ideally located near Edmonton International Airport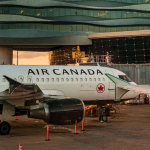 The Historical Significance of Edmonton International Airport Come be a part of the living history at Canada's Edmonton International Airport. Opening its doors for the first time in 1960, this facility has served as a gate to the sky for countless passengers and transport operations. Over the years, it's seen immense growth, playing a critical role in Alberta's economic growth.... The St. Albert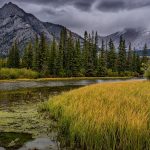 St. Albert Origins & Evolution Predating the establishment of Alberta as a province, the charming city of St. Albert boasts a history deeply woven into Canada's fabric. The city was founded in 1861 by Father Albert Lacombe, who established a Roman Catholic mission to serve as a focal point for Metis and French Canadian fur traders. Over time, this small... Transit provides public transportation for easy commuting both within and outside the town. Cycle lanes and carpool options are encouraged, showcasing the community's commitment to sustainable commuting and environmental consciousness.
Sports Facilities
For sports enthusiasts, Morinville has various outdoor sporting areas like the Ray McDonald Sports Centre, equipped with ice rinks, softball fields, and a skateboard park. The Morinville Sports Grounds is another place where sports such as baseball, football, and soccer are regularly played and enjoyed by the locals and visitors alike.
Traveler's Final Take
In essence, the town of Morinville is an amalgamation of historic richness wrapped in Francophone culture and community inclusivity, dotted with outdoor recreational areas and cultural hubs, and amplified by accessible amenities and places of commerce.
Must-Visit Spots in Morinville
St. Jean Baptiste Parish Church
Morinville Art Club
Morinville Community Cultural Centre
Morinville Community Library
Morinville Heritage Lake Park
Morinville Leisure Centre
Fish and Game Pond
Ray McDonald Sports Centre
Morinville Founding Families Monument