The Historical Significance of Morrin Centre
The Morrin Centre, located in the heart of Quebec City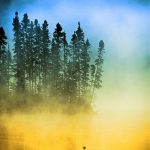 Quebec City Origins & Evolution Enveloped in rich history and culture, Quebec City is one of the earliest European settlements in North America. Founded in 1608 by French explorer Samuel de Champlain, Quebec City has gone through a fascinating evolution that has shaped its unique character today. The city was a strategic location during the period of New France and..., is undeniably one of Canada's most iconic landmarks. Once a prison, this imposing building has witnessed centuries of history and played a vital role in shaping Canada's cultural landscape. Its historical significance stems from its status as the city's first common gaol, which opened its doors in 1808. Over the years, the Morrin Centre has evolved from a prison into a college, a library, and eventually a cultural center, making it a testament to Quebec City's rich heritage.
Walking through the halls of Morrin Centre is like stepping back in time. The building's architecture exudes a sense of grandeur, with its neoclassical facade and iconic towers that punctuate Quebec City's skyline. As you explore further, you will discover its authentic prison cells, complete with barred windows and iron doors, serving as a poignant reminder of the building's dark past. The juxtaposition of historical elements with the contemporary library and event spaces makes the Morrin Centre a truly unique place where the past and present coexist harmoniously.
Architectural Beauty and Unique Features
The Morrin Centre stands as a prime example of stunning architecture that has captivated visitors from around the world. Its exterior, with its symmetrical design and ornate detailing, showcases the neoclassical style prevalent during its construction in the early 19th century. Inside, the building continues to impress with its elegant spiral staircase, exquisite woodwork, and high ceilings that create an atmosphere of grandeur and sophistication.
One of the most unique features of the Morrin Centre is its expansive Victorian library, which houses a remarkable collection of rare books, manuscripts, and historical documents. With over 30,000 volumes on its shelves, the library is a true bibliophile's paradise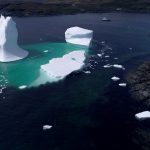 Paradise Origins & Evolution The story of Paradise begins in the late 1800s as a humble farming community. Over the past two centuries, it gradually evolved into one of the grandest living spaces one could find in Newfoundland and Labrador. Paradise was founded and developed along the Trans-Canada Highway's eastern tip, which eventually fueled its development as a glorious commercial.... The building also boasts a hidden gem – a charming courtyard tucked away from the bustling city streets. This serene oasis offers a peaceful retreat, perfect for savoring a quiet moment amid the hustle and bustle of Quebec City.
A Unique Experience at the Morrin Centre
Visiting the Morrin Centre promises a truly immersive and unforgettable experience. The center offers a range of activities and events that cater to all interests, including guided tours that take you on a journey through the building's rich history. Engaging exhibitions and interactive displays invite visitors to delve deeper into Quebec City's past and explore the stories of its prisoners and early inhabitants.
Beyond its historical significance, the Morrin Centre is a thriving cultural hub, hosting various literary and artistic events that celebrate Quebec's vibrant heritage. Book lovers can attend captivating author readings and literary festivals, while music enthusiasts can enjoy live performances in the beautifully restored Victorian library. The center also offers writing workshops, lectures, and educational programs that cater to individuals of all ages, making it an enticing destination for lifelong learners.
Whether you are a history buff, an architecture enthusiast, or simply someone looking to experience the rich cultural tapestry of Quebec City, the Morrin Centre deserves a prominent spot on your Canadian bucket list. Embrace the allure of this iconic landmark, let its historical significance envelop you, and allow yourself to be transported to a different era as you explore its architectural beauty. The Morrin Centre is a testament to Quebec City's enduring legacy, and a visit here promises an enriching and awe-inspiring experience that will stay with you long after you leave its hallowed halls.