Nelson Origins & Evolution
Nestled in the Selkirk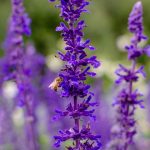 Selkirk Origins & Evolution The intriguing city of Selkirk in Manitoba, Canada, presents a rich tapestry of history and development. Originally known as West Fort Garry, Selkirk was founded in 1882 and has evolved with each waking decade. Its forefathers primarily engaged in fur trading before switching to the mining industry. While trade in these commodities was essential for its... Mountains and hugging the shores of Kootenay Lake in British Columbia, Canada, sits the city of Nelson. Founded during the silver rush of the 19th century, Nelson quickly became a bustling epicenter for the mining industry. Over time, while retaining its historic charm, Nelson evolved into a thriving arts and culture hub, thanks to its eclectic population of artists, musicians, and nature lovers.
The city is home to over 350 preserved heritage buildings that bare testament to its rich history. Many of these buildings have been repurposed as quaint boutiques, delightful eateries, and engaging galleries, enhancing the city's vibrant atmosphere.
City's Geography & Demography
Nelson is beautifully positioned on the West Arm of Kootenay Lake. It enjoys a humid continental climate, with four distinct seasons. Snowy, chilly winters make it a hot spot for winter sports while the warm, bright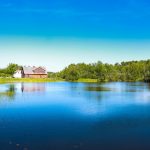 Bright Origins & Evolution Bright, Canada, is the quintessential small town with a rich background and a friendly community spirit. Established in the mid-1800s, Bright was originally a quiet agricultural township in Ontario, rooted in traditional farming practices and a rural way of life. Over the centuries, the city has retained its historic character while also embracing modern development. Today,... summers are perfect for water sports and hiking adventures.
Boasting a population of around 10,600 residents, Nelson embraces diversity and inclusion. This melting pot of cultures gives the city its unique character, evident in local festivities, music, and culinary offerings.
Cultural & Artistic Landscape in Nelson
Nelson is renowned for its vibrant arts and cultural landscape. The annual ArtWalk event showcases local artists across various venues, weaving a tapestry of creativity throughout the city. The Capitol Theatre, a restored 1927 art deco gem, hosts plays, concerts, and musicals year-round.
Highlights of Nelson's artistic landscape include the Touchstones Nelson Museum of Art and History, where geology, regional history, and contemporary art harmonise. Kootenay Studio Arts at Selkirk College offers hands-on arts education, further cementing the city's status as an arts mecca.
Educational & Research Facilities
Education and research are cornerstones of the Nelson community. Selkirk College's KSA Campus and the Nelson Public Library offer exceptional learning resources to locals and visitors alike. David Thompson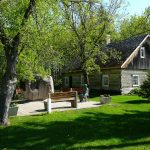 Thompson Origins & Evolution Providing a stellar example of a planned city, Thompson in Manitoba, Canada, was founded in 1956 in response to the thriving nickel mining industry. The city's origins are intricately tied to the International Nickel Company (INCO), which discovered a substantial amount of nickel in the area in 1956 and ultimately led to the establishment of Thompson.... Cultural Centre and Civic Theatre are hallmarks for media education while the Kootenay School of The Arts offers dedicated programs in ceramics, metalwork, and textiles.
Nelson's Highlights & Recreation
Nature's bounty coupled with human creativity makes Nelson a delightful place for recreation. The city's standout landmark is the bright orange BOB (Big Orange Bridge), offering panoramic views of the city and lake. Lakeside Park and Gyro Park boast beautiful green spaces for relaxation and play.
Nelson's adventure scene thrives with adrenaline-pumping activities such as mountain biking at Morning Mountain and skiing at Whitewater Ski Resort. Pulpit Rock and the Kokanee Glacier Provincial Park provide ample opportunities for hiking with breathtaking vistas.
Commerce & Conveniences
Nelson's commerce scene reflects its eclectic spirit. Baker Street, the city's main strip, is lined with unique boutiques, artisanal retailers, and comforting cafes. In terms of conveniences, Nelson hosts a variety of banks, postal services, supermarkets, and seasonal markets that cater to every need.
Transport & Connectivity
Nelson boasts an efficient public transport system facilitated by BC Transit. Additionally, the West Kootenay Regional Airport located nearby offers accessibility for travelers. The city's strategic location near major highways ensures seamless connectivity to other cities.
Sports Facilities
Nelson is laden with sports facilities including the Nelson and District Recreation Complex, which houses a gym, swimming pool, and ice rink. The Nelson Soccer Association offers state-of-the-art fields while the Granite Pointe Golf Club serves golfing enthusiasts.
Traveler's Final Take
Nelson's magnetic allure lies in its rich history, vibrant arts scene, and breathtaking natural beauty. Its cozy street corners hum with heritage and innovation, promising a unique experience to every traveler. From historical buildings to scenic parks, compelling museums to alluring galleries, Nelson is indeed a rewarding destination.
Must-Visit Spots in Nelson:
– Capitol Theatre
– Touchstones Nelson Museum of Art and History
– Kootenay Studio Arts at Selkirk College
– Selkirk College's KSA Campus
– Morning Mountain
– Whitewater Ski Resort
– Lakeside Park
– Gyro Park
– West Kootenay Regional Airport
– Nelson and District Recreation Complex
– Granite Pointe Golf Club
– Baker Street
– BOB (Big Orange Bridge)
– Pulpit Rock
– Kokanee Glacier Provincial Park
– Nelson Public Library
– David Thompson Cultural Centre
– Nelson Soccer Association.