Sexsmith Origins & Evolution
Perched in the heart of Alberta, Canada, Sexsmith is a quiet, modest city. It was originally known as Benville after its first postmaster, David Bingham. The city was eventually rechristened 'Sexsmith' in 1921 to honor a railroad construction engineer named, Austin Sexsmith.
Sexsmith blossomed as a grain market town with the influx of European settlers during the 1920s, leading to a rise in the city's population and aspects which today define its unique character. Over the decades, Sexsmith has built upon its agricultural roots but further diversified into other areas, things that make the city a charming fusion of old and vibrant new.
City's Geography & Demography
Sexsmith is located in the Grande Prairie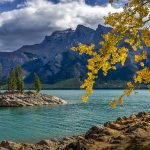 Grande Prairie Origins & Evolution Known for its economic resilience, Grande Prairie brims with a unique blend of history, growth, and vibrant spirit. Its origins trace back to the early 20th century, following the arrival of the Edmonton, Dunvegan and British Columbia (ED & BC) Railway in 1916. This pivotal development spurred settlement in the region, leading to the establishment... County. It's a part of Alberta's Peace River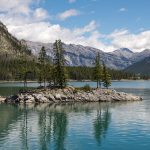 Peace River Origins & Evolution Peace River, a verdant gem set amid the wilderness of northwest Canada, bears a history both rich in indigenous heritage and burgeoning forward momentum. The fabled Peace River predates the founding and development of its namesake town, beginning with the indigenous Dane-zaa people who named the river "Unchagah" (Peace). Explorer Alexander Mackenzie later finally explored... Country, celebrated for its vibrant scenery and fertile farmlands. Given its geographical location, it has a subarctic climate, with particularly long, icy winters and short, warm summers.
As per the last census, Sexsmith is home to about 2600 people, most of whom were born in Canada. However, the city is also home to a relatively small number of immigrants, primarily from the United Kingdom and the United States. This diverse demographic adds a unique flavor to the city's social milieu.
Cultural & Artistic Landscape in Sexsmith
Even though it is small, Sexsmith has a rich cultural scene offering something for everyone. The city hosts numerous events throughout the year which foster a sense of community and camaraderie amongst its residents. Notable amongst them is the well-loved 'Harvest Fair,' an event held annually every Fall.
Sexsmith Museum is a treasure trove of the city's history and showcases interesting artifacts from the early days of the settlement. The city does not have a theatre or art gallery as such, however the neighbouring city of Grande Prairie offers an extensive variety of cultural venues for art and theatre enthusiasts.
Educational & Research Facilities
Sexsmith offers a well-rounded education system. The city has several schools, both public and private, offering quality education. Sexsmith Secondary School stands as a testament to this, boasting a rich curriculum and a healthy educational environment.
Unfortunately, there are no universities or research institutions within the city. But the Grande Prairie Regional College, located in the nearby metropolis, is easily accessible and offers a broad spectrum of undergraduate and vocational programs.
Sexsmith's Highlights & Recreation
Sexsmith offers a range of recreational activities. The city's parks and tennis courts are popular hangouts for locals and visitors alike. The noteworthy Centennial Park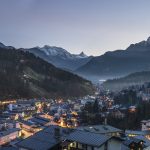 A Storied Past: The Historical Significance of Centennial Park Named in honor of Canada's centennial in 1967, Centennial Park illustrates the country's rich history and evolution over time. A living testament to Toronto's commitment to preservation, the park stretches over an expansive 525 acres and was unveiled to commemorate the country's 100th birthday. Venturing through the serene environs, it is... is an ideal family spot with playgrounds, walking trials, picnic tables and a gazebo.
The city also excels in conserving its history, as is evident in its famous 'Downtown Historic Walking Tour.' This guided walking tour of the city takes visitors through the city's charming downtown core, introducing them to several of the city's historically significant buildings with stories of the past.
Commerce & Conveniences
While Sexsmith may not be a shopping mecca, it has a variety of convenience stores, grocers and retailers that cater to the necessities of residents. The city also possesses a post office and a few banking facilities. There's also a special charm in exploring local shops for unique handcrafted goods.
Transport & Connectivity
When it comes to transport infrastructure, Sexsmith is well connected by road to its neighboring cities and towns. The city, with its neatly arranged street grid, is easy for visitors to navigate, both by car and on foot. The Edmonton International Airport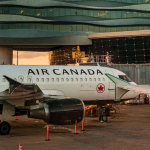 The Historical Significance of Edmonton International Airport Come be a part of the living history at Canada's Edmonton International Airport. Opening its doors for the first time in 1960, this facility has served as a gate to the sky for countless passengers and transport operations. Over the years, it's seen immense growth, playing a critical role in Alberta's economic growth..., about 4 hours drive away, provides national and international flight connections.
Sports Facilities
Sexsmith is a home to several sports clubs, its residents are enthusiastic about hockey and baseball, and there are facilities to cater to these interests. The city boasts a large sporting arena, the Sexsmith Arena, frequently the site of thrilling local hockey matches.
Traveler's Final Take
Sexsmith is a charming city that offers a delightful blend of history, scenic beauty, and a friendly community spirit. The city may seem laid-back, but the places to visit, activities to engage in and the sense of belonging the city evokes, ensures that Sexsmith finds a special place in the heart of every person who sets foot in this picturesque part of Canada.
Must-Visit Spots in Sexsmith
The Sexsmith Museum – Explore the city's history through captivating exhibits
Centennial Park – Enjoy lush green spaces for games, picnics, and exercise
Downtown Historic Walking Tour – Immerse yourself in the city's past through this fascinating tour
Harvest Fair – Get involved in the fun community gathering that happens every Fall
Sexsmith Arena – Catch a local hockey game at the city's sports hub