St. Andrews Origins & Evolution
Nestled in the heart of New Brunswick, Canada, lies the charming seaside town of St. Andrews, also reverently referred to as St. Andrews-by-the-Sea. The town's rich history traces its roots back to 1783 when it was founded by Loyalists fleeing the aftermath of the American Revolution. Its storied past is mirrored in its distinctive architecture, where many original buildings with Georgian charm still stand, imbuing the town with an unmistakable historic charm.
As the town grew, so did its reputation as a maritime hub and popular summer retreat for America's elite during the steamship era, contributing to its economic growth and cultural development. The success of this period is evident in the number of grand Victorian-era estates and public buildings that still pepper the town, many of which are listed as National Historic Sites.
City's Geography & Demography
Located strategically on the southwestern tip of a coastal peninsular, St. Andrews enjoys an enviable spot overlooking the picturesque Passamaquoddy Bay. The town's climate is generally moderate, characterized by cool winters and warm summers, making it an all-year-round tourist attraction.
With a population of just under 2,000, St. Andrews manages to maintain an intimate setting, offering a warm, welcoming atmosphere that belies its rich history and diversified community. The demography reveals a vibrant mix of locals, seasonal residents, and a growing number of international visitors drawn to the town's unique offerings.
Cultural & Artistic Landscape in St. Andrews
St. Andrews boasts a vibrant cultural scene with numerous events, museums, theaters, and galleries. The annual St. Andrews Arts Council's Summer Music Festival is a notable highlight, attracting a diverse range of international artists and drawing audiences from far and wide.
A visit to the renowned Ross Museum offers a unique journey into the past with its collection of Artefacts that offer insight into Loyalists' life in the late 18th century. The Sunbury Shores Arts & Nature Centre is a haven for art and nature enthusiasts with regularly changing galleries featuring contemporary artists and a variety of art classes.
Educational & Research Facilities
The town is home to the world-class Huntsman Marine Science Centre, one of Canada's top research institutions for marine biology. Its public aquarium and Museum of Marine life offers an incredible opportunity for visitors to explore the ocean's diverse ecosystem.
St. Andrews is also home to several important libraries, including the St. Andrews Civic Library, a hub of community activity. It hosts various event programs throughout the year, besides its comprehensive book collection.
St. Andrews's Highlights & Recreation
There is an enchanting array of landmarks and recreational spots in St. Andrews. Perhaps most famous is the iconic Kingsbrae Garden, spanning over 27 acres with over 50,000 perennials in many themed gardens. Another notable site is the Minister's Island, steeped in history and only accessible at low tide via land bridge.
Commerce & Conveniences
Though a small town, St. Andrews is bustling with quaint shops, banks, and seasonal markets. The town centre, Water Street, is filled with unique boutiques, art galleries, coffee shops, and fine dining restaurants. There are also several banks and postal services to meet the needs of residents and visitors.
Transport & Connectivity
St. Andrews is well connected with public transport options including bus services to larger cities. The town is an approximate two-hour drive from both Saint John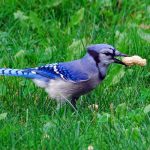 Saint John Origins & Evolution Saint John, located in the heart of the Bay of Fundy in the province of New Brunswick, is Canada's oldest incorporated city and one of its spectacular urban gems. The story of Saint John dates back to 1604 when it was first discovered by French explorers, being officially established as a city in 1785. Its... and Fredericton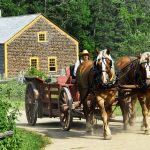 Fredericton Origins & Evolution Fredericton, the capital of the Canadian province of New Brunswick, has a rich history tracing back to its indigenous Maliseet and Mi'kmaq roots. Multiple waves of migration moulded Fredericton's cultural landscape, which began with the 18th-century Acadian settlers, followed by United Empire Loyalists escaping the American Revolution. Fredericton officially became a city in 1848 and has... airports, while the local airport facilitates charters and scenic flights.
Sports Facilities
St. Andrews prides itself on its beautifully maintained sports facilities. The Algonquin Golf Course, one of Canada's top courses, offers magnificent views of the Passamaquoddy Bay. Meanwhile, the newly renovated W.C. O'Neill Arena Complex houses an indoor ice rink and a fitness center.
Traveler's Final Take
In conclusion, St. Andrews is a town that marries history, charm, and modern-day amenities seamlessly. It offers a rich tapestry of experiences, from its cultural and artistic events to its recreational hot spots. This combined with a welcoming community and easy-access facilities makes it a must-visit for both local and international travelers.
Must-Visit Spots in St. Andrews
Victorian-era Estates and Buildings
Ross Museum
Sunbury Shores Arts & Nature Centre
Huntsman Marine Science Centre
St. Andrews Civic Library
Kingsbrae Garden
Minister's Island
Water Street (town centre)
Algonquin Golf Course
W.C. O'Neill Arena Complex