Sylvan Lake Origins & Evolution
Sylvan Lake is a vibrant and attractive town in central Alberta, Canada, known for its namesake lake offering a multitude of year-round recreation and exceptional natural beauty. Its history dates back to 1883 when the very first settlers arrived in the area. Officially founded in 1913 and named after the Latin word "sylvanus," meaning "of the woods," the city steadily grew from a small settlement into a bustling tourist destination. While economic activity was initially spurred by the farming and service industries for the oil sector, tourism and hospitality soon became significant contributors to economic development, transforming Sylvan Lake into "the beach of Alberta".
City's Geography & Demography
Located around 25 kilometres west of the City of Red Deer, Sylvan Lake lays in the midst of Alberta's Parkland County. The town's popularity stems from its favorable geography; its location on the shores of the Sylvan Lake means residents and visitors alike enjoy summer activities ranging from boating to beach-going. The area has a continental climate, with warm summers and cold, snowy winters- perfect for seasonal recreational activities. As per the 2016 census, Sylvan Lake has a resident population of approximately 14,816, and the numbers swell during the summer months when tourists arrive from across the province and beyond.
Cultural & Artistic Landscape in Sylvan Lake
Sylvan Lake has a rich cultural life, with a number of events, museums, theatres, and galleries gracing its landscape. The annual Winterfest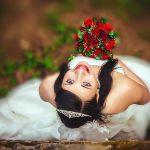 The Historical Significance of Winterfest Deep in the heart of Canada lies a treasure that embodies true Canadian spirit and resilience - Winterfest. With a rich history that dates back to the early 1900s, this iconic landmark has become an integral part of Canadian culture. Originally established as a celebration of winter sports and festivities, Winterfest has transformed over the... is a highlight on the town's event calendar, featuring a range of winter-themed activities like ice-skating and snow sculpting. The Sylvan Lake Aqua Splash, a giant inflatable water park, is an attraction that significantly adds to the town's summer fun. The Community Art Centre holds regular exhibitions that reflect the town's vibrant arts scene.
Educational & Research Facilities
There are several educational institutions in Sylvan Lake, with the Chinook's Edge School Division and Red Deer Catholic Regional Schools providing comprehensive K-12 education. The Sylvan Lake Library, part of the Parkland Regional Library system, offers an extensive collection and various programming for residents of all ages.
Sylvan Lake's Highlights & Recreation
A significant highlight is the lake itself, providing a splendid backdrop for the town and a number of recreational activities such as boating, fishing, and paddleboarding. The Lakeshore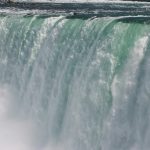 Lakeshore Origins & Evolution Situated in the southern region of Ontario, Canada, Lakeshore is a tranquil town blessed with an abundance of natural beauty. Its history dates back to the early 1700s when French missionaries first settled in the area. Over the years, it evolved into three independent townships before finally uniting as the town of Lakeshore in 1999. A... Park offers fabulous views, lakeside paths, and facilities for picnics and other activities. Another famous spot is the Sylvan Lake Lighthouse, a beautiful replica that captures the spirit of maritime tradition.
Commerce & Conveniences
Sylvan Lake boasts a dynamic commercial sector, with shops selling everything from clothing to unique handcrafted items. Major banks have branches in the town, and the postal service is reliable. The weekly Farmer's Market is a popular seasonal sale that locals and tourists flock to for its fresh produce and artisan items.
Transport & Connectivity
Sylvan Lake has a well-maintained internal road network and is well served by the nearby Queen Elizabeth II Highway. It's easily accessible within a two-hour drive from Edmonton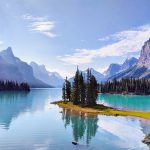 Edmonton Origins & Evolution Located on the North Saskatchewan River in Alberta, Canada, Edmonton is a city with a rich Native history dating back thousands of years to the indigenous tribes that once inhabited the region. European settlers arrived in the late 18th century, starting with the Hudson's Bay Company in 1795. They established Edmonton as a key trading post... and Calgary's international airports, offering significant connectivity to the rest of Canada and the world.
Sports Facilities
The town offers state-of-the-art sports facilities, including the NexSource Centre, a multi-use community facility that houses a multitude of sports venues. Sylvan Lake is also home to a senior hockey team, the Sylvan Lake Pirates.
Traveler's Final Take
In conclusion, Sylvan Lake is a charming Canadian town that offers an attractive blend of natural beauty, cultural richness, and a friendly, vibrant community. Whether it's an outdoor adventure, a cultural experience, or simply a relaxing lakeside holiday, Sylvan Lake has something to offer everyone.
Must-Visit Spots in Sylvan Lake
Sylvan Lake
Winterfest
Sylvan Lake Aqua Splash
Community Art Centre
Chinook's Edge School Division
Red Deer Catholic Regional Schools
Sylvan Lake Library
Lakeshore Park
Sylvan Lake Lighthouse
Farmer's Market
NexSource Centre