Vegreville Origins & Evolution
Nestled in the heart of the Minburn County, Vegreville, in Alberta, Canada, boasts a rich history dating back to 1895. Originally a settlement formed near the railway junction, the flourishing town was incorporated as a village in 1906, achieved town status in 1908, and has never looked back since then. Known for its intrinsically blended cultural heritage of Ukrainian, Polish, and Scottish origins among others, Vegreville has morphed into an eclectic mix of old-world charm and modern-day conveniences.
Assimilating the traditions and customs of the various ethnic groups that settled here, Vegreville embraces a rich tapestry of cultural ethos. This town prides itself on its grand symbol of unity – The Vegreville Pysanka – the world's largest Ukrainian Easter egg, a manifestation of Vegreville's commitment to celebrating varied cultural heritages and fostering understanding and mutual respect.
City's Geography & Demography
Vegreville, located approximately 100 kilometers east of the Alberta capital, Edmonton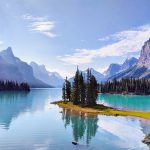 Edmonton Origins & Evolution Located on the North Saskatchewan River in Alberta, Canada, Edmonton is a city with a rich Native history dating back thousands of years to the indigenous tribes that once inhabited the region. European settlers arrived in the late 18th century, starting with the Hudson's Bay Company in 1795. They established Edmonton as a key trading post..., is a thriving center in the heart of Alberta's Lakeland region. The landscape is dominated by fertile farmlands and parkland, contributing to its idyllic, rural charm. With a humid continental climate, Vegreville typically witnesses warm, humid summers and cold, snowy winters, affording residents and tourists scope for diverse recreational activities across seasons.
As of the 2016 Census, Vegreville houses a modest yet growing population of approximately 5,708 people. This vibrant convergence fosters a community dynamic that combines rural living benefits with big city comforts, a testament to Vegreville's amiable and warm populace.
Cultural & Artistic Landscape in Vegreville
Culture and the arts are integral to Vegreville's identity. Annual events such as the Vegreville Country Fair, Vegreville's Pysanka Festival, and the Kinsmen Drag Racing event offer a kaleidoscope of music, dance, art, and local traditions, drawing cultural enthusiasts from far and wide.
The town is home to the Vegreville and District Museum that holds a compelling account of the town's history, including the original Canadian Pacific Railway Station. The picturesque Religious Art Walking Tour showcases an array of intricately designed religious buildings blending European and native architectural styles.
Educational & Research Facilities
Quality education features prominently in Vegreville's list of attractions. The presence of institutions like St. Mary's School and Vegreville Composite High steers a rich academic culture. The Vegreville Centennial Library stands as a beacon of knowledge, offering extensive resources for readers and researchers.
Exceptional research facilities, including the Soil Conservation Service, offer Vegreville a distinct intellectual advantage, offering a spotlight on the region's agricultural significance and its endeavours in innovation and sustainability.
Vegreville's Highlights & Recreation
Vegreville distinguishes itself with its famed iconic landmark, the Pysanka which stands proud in Elk's Park. It's a "must-see" for every visitor. Other recreational spots include the Rotary Peace Park and the Riverside Park, offering a host of activities for families and nature lovers alike.
Commerce & Conveniences
A thriving commercial hub, Vegreville boasts various local businesses – from antique and specialty shops to banks and postal services. Allstil Furniture and Sparrow's Nest are famed spots for unique shopping experiences. The town also organizes seasonal farmers' markets, offering fresh, locally-sourced produce and artisanal goods.
Transport & Connectivity
An efficient transport system in Vegreville ensures smooth connectivity. Public transport, provided by the Vegreville Transit Service, offers excellent intra-city mobility. With Edmonton International Airport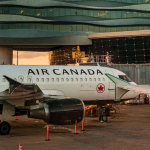 The Historical Significance of Edmonton International Airport Come be a part of the living history at Canada's Edmonton International Airport. Opening its doors for the first time in 1960, this facility has served as a gate to the sky for countless passengers and transport operations. Over the years, it's seen immense growth, playing a critical role in Alberta's economic growth... in proximity, Vegreville also provides convenient access for those travelling from abroad or other parts of Canada.
Sports Facilities
A town of sports enthusiasts, Vegreville offers numerous sports facilities. The Vegreville Aquatic and Fitness Center and Vegreville Curling Rink provide facilities for both casual and competitive sports activities.
Traveler's Final Take
Vegreville, with its rich mix of history, cultural diversity, educational and recreational options, strikes a balance between a relaxing rural life and the convenience of modern-day amenities. Its unique character makes it a must-visit for every globetrotter seeking to explore the wax and wane of human cultural evolution.
Must-Visit Spots in Vegreville
The Vegreville Pysanka
Vegreville and District Museum
Religious Art Walking Tour
St. Mary's School
Vegreville Composite High
Vegreville Centennial Library
Elk's Park
Rotary Peace Park
Riverside Park
Allstil Furniture
Sparrow's Nest
Vegreville Aquatic and Fitness Center
Vegreville Curling Rink